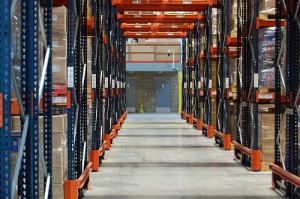 Warehouses are important for many businesses. Unfortunately, the running cost is also high which means that your profit is decreased to a bare minimum level. Of course, developing your own will take many thousands of dollars and renting warehouse space is equally difficult if you do not have ample experience.
The high costs associating with warehousing are what discourage many small business owners from expanding their business. With that in mind, let's look at the most important things to keep in mind before getting any warehouse space.
Access Your Needs
The most important thing is to consider the business risk. Ask what you're going to do with the warehouse space. Are you sure that you need a lot of space for many years? If not, don't make the mistake of renting a large piece of land and developing it to be a warehouse. This will not only take a lot of time and resources but will also incur a lot of running costs.
Savvy small business owners always rent existing warehouse space so they can bring their cargo in the next day. Also visit the warehouse in person and see if it is suitable for your cargo. If you're going to store something that's sensitive to humidity or temperature, the wrong space can be costly. Also check for factors like sun light, water penetration and ventilation of the warehouse.
Fixed Storage vs. Flexible Storage
With fixed storage, you rent a fixed area of warehouse space, regardless of whether or not you fully utilize it. On the other hand, flexible storage allows you to expand or contract your storage area at any time. The latter option is always more suitable for small businesses. This is because you never know when you might strike gold and need thousands of additional square feet of storage space. You could also have a downturn which results in an unforeseen reduction in required storage space. Flexible storage always saves money in the long run because you focus on actual problems rather than thinking about the money you're paying for an empty lot.
Nationwide Storage and Delivery Network
If you have a small business and you plan to scale it, it is better that you choose a warehouse company with a nationwide network and also handles delivery and transfer of cargo. By choosing such a provider, you will not have to worry about expanding and finding a new provider at the new location. Moreover, warehouse companies that have delivery services generally tend to be more efficient as you can avoid various permits to get your personal loading vehicles and trucks inside the warehouse for handling cargo.
These three pointers are of prime importance and must be kept it mind whenever you are planning to get a warehouse space for your small business.
Photo Credit: toolstop