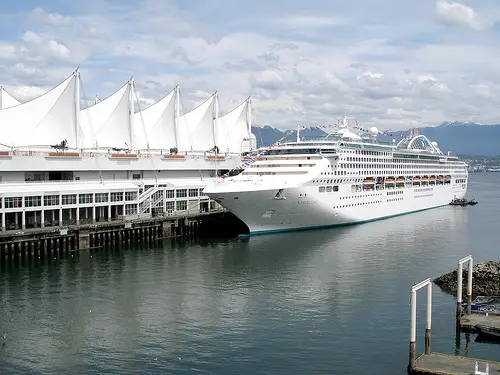 A cruise can be one of the most exciting vacations for people of all ages. To enjoy this type of getaway experience, some individuals may choose to join unique travel clubs that specialize in cruises. Instead of making reservations for individual cruises, members have the choice to select specific tours based on personal preference. A prepaid membership essentially grants members the right to reserve cabins on certain cruises that are not available to other people.
Holiday-style cruise companies essentially team up with some of the largest cruise operators in the world. This partnership leads to major discounts and more flexible reservation options for members. Additionally, there are dozens of possible destinations to explore from a specific menu that is only available to those that hold memberships in holiday cruise companies.
The Caribbean region can be explored for relatively affordable rates. U.S. tourists can truly get their money's worth by boarding a cruise line and navigating the Caribbean Sea for more than a week. Some of the most popular destinations in this region of the world include US Virgin Islands, Turks and Caicos, Bahamas, and Puerto Rico. Certain Caribbean cruises may even stop at Florida's Key West islands.
Sometimes, the cruise trips may involve multiple stops, which allows passengers to explore multiple islands in a period of only a few days. Tourists usually explore beautiful beaches, coral reefs and colorful carnivals along the Caribbean islands. Scuba diving is definitely one of the most popular activities for cruise line passengers that get the chance to explore the Caribbean region. Extended trips to southern Caribbean destinations like Aruba and Barbados may also be offered.
European cruise tours are also available to allow passengers the chance to explore historic cities and rich culture. For example, a Baltic Sea cruise may include stops in major cities like Oslo, Berlin, Helsinki, Stockholm and St. Petersburg. Such a tour is quite a contrast to the warm and tropical atmosphere in the Caribbean Sea. Passengers boarding Baltic Sea cruises should dress in multiple layers even during the summer and spring seasons. Tourists usually get the chance to get off the cruise ship and explore each city on a guided tour that lasts for a day. At the same time, passengers have the opportunity to view up-close some of the major ports of Northern Europe and Russia. Many cruise line operators offer trips to dozens of worldwide destinations.
US passengers that would like to experience North America's beautiful landscapes may opt for cruises to Alaska. Tourists may have the chance to stop at Glacier Bay, Skagway, Ketchikan and Juneau. Alaska cruises invite passengers to enjoy pristine sights that include some of America's most beautiful forests, glaciers, rivers and bays. Additionally, a stop in Vancouver is an ideal finish to a cruise in the Pacific Northwest region of America.
Cruise passengers may explore British Columbia's largest city and enjoy cultural attractions, fine dining, shopping and much more. Sometimes, Alaska cruise line itineraries may include stops in Seattle, Washington. Tourists embarking on cruise trips to Alaska should dress warm even during the summer time. Temperatures in this region may dip below freezing on any given day. Additionally, sunglasses should be worn whenever looking at the icy landscapes.
Photo Credit: quinet