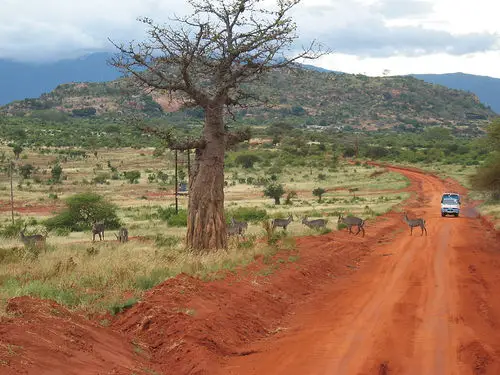 For many people, vacation time means forgetting your worries and visiting sandy sunny beaches, exploring wild life parks, and discovering international culture. But great vacation packages offered by travel agents are usually very costly, which is why only the lucky few get to enjoy truly luxurious and thrilling vacations every year. However, if you play your cards right, even people on tight budgets can take a fancy vacation every year. For example, here are eight great budget vacations that anyone can enjoy:
Orlando, Florida
This vacation features a trip to the home of the best three theme parks in Florida: Disney World, Universal Studios and SeaWorld. More good news: This is the best time to visit Orlando in several years as hotel prices there recently dropped; right now you can get a room at a luxury hotel for as low as $70 per night.
Etosha National Park Namibia
This National Park provides an excellent safari vacation opportunity; it's most popular for its game herds. There are more than 150 different animal species and more than 320 bird species in this park. A three day vacation here with accommodation costs around $500. For very little money, you can also rent a vehicle with a tour guide.
Argentina
For as little as $800, you can typically get a budget vacation package for three nights in Buenos Aires and two nights at the Puerto Iguazu — home to some of the most beautiful places in Argentina. See the majestic Iguazu Falls and its National Park. Don't forget to visit nearby places like San Telmo, La Boca, and Recoleta too. Taste the excellent local food and be sure to check out the numerous tango dance clubs. If you love to tango, this is the place!
Pilanesberg National Park, South Africa
This beautiful national park is just a three hour drive from the largest city of South Africa: Johannesburg. For around $500, you can enjoy a three day tour that gives you the opportunity to see the best city in Africa. Pilanesberg National Park is set at the site of a volcano crater that was active some 1.2 billion years ago. The park offers a number of different adventures that visitors can choose from, including a special Elephant Back Safari where you can explore the area by riding an elephant! For a different park perspective, there are hot air balloon rides are also available.
Dominican Republic
With its amazing beaches, beautiful national parks, beautiful canals, and delicious food, the Dominican Republic offers the most variety at a very affordable price. Accommodation are reasonably priced, with decent rooms typically starting at around $120. With so much to offer for so little, it's no wonder the Dominican Republic is among the most recommended destinations for a memorable honeymoon or family vacation for folks on a tight budget.
Masai Mara
A Masai Mara vacation requires a budget of around $200 per night. This Kenyan national park is a beautiful place to visit and it's most famous for its glorious lions. Other animals including zebras, giraffe, hyena, and vultures can also be seen. You'll also be able to enjoy the sight of huge hippos and crocodiles. When you're not on safari, you can shop in Nairobi's modern malls and shopping outlets.
Eastern Germany

A room at a decent hotel here will cost you around $150 per day. Visit Dresden and Leipzig; both beautiful cities have a lot of history to offer. You can also visit popular tourist resorts like Bastei which is the "German Switzerland."
Botswana
This is one of the best Safari destinations in the world, but Botswana is not actually a place you can enjoy in just one vacation — there are more than 100 different tours here offered by many different providers. Safaris in Botswana range from $400 to $2000 depending on the tour you select. Botswana is so popular because it offers the best safari animals in Africa — from the fiercest jungle animals to the most beautiful birds. The safaris there are truly second to none.
So, if you're on a tight budget but eagerly want to go for a vacation, any of these eight options offer the trip of a lifetime at a very affordable price. Hey, what are you waiting for?
Photo Credit: Adorenomis