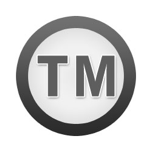 As the world becomes more digitized, it is important for everyone to protect their identity. This means not only taking the steps to ensure that sensitive personal information is protected, but also information concerning creations.
Whether you are an individual artist looking to spread the word about new music or a business owner in the midst of opening their dream, it's therefore important to protect your intellectual property.
This is where the trademark comes into play. Take for instance, a new sports team that is in the process of forming. By completing the steps to trademark a name, the team is guaranteed legal rights and protections, no matter where their information lands in both the physical and digital universes.
What Is a Trademark?
Whether you are a new business owner or the new owner of the local sports franchise, it's important to understand exactly what types of legal protection are available to you. One of those is the trademark. A trademark is a way to identify the source of a product and it distinguishes that product from others, according to the United States Patent and Trademark Office. It is typically symbolized by a small TM on physical articles bearing the name or graphic that has been protected.
Legally, anyone who wants to use that name or graphic once it has been protected must contact the owner and obtain the rights to it. However, as the owner, it's important to note that just because you receive a request to use all or part of the protected materials does not mean you have to honor it. If you feel that it is in your best interest to turn down the request, go ahead and do so. Within the letter of rejection though, it's a good idea to tell the party who was interested exactly why you feel they should not have the legal right to use the material. Not only does this create a legal paper trail in case something should happen in the future, it is also good business to explain your reasoning to the other party.
Steps for Getting a Trademark
Depending on the complexity of the design, the process to trademark a name may take some time to complete. However, the owner of the trademark will ultimately be granted more legal protections they had before when it comes to the item in question.
In order to complete the process, the registrant needs to complete a series of steps that can take more than a year to finish, according to Business Insider. Some of these include:
Make sure you understand what your trademark is.
Search for an existing mark that is the same as the one you want to file for. If it already exists, then you will have to think of another one.
Once the search has been completed and you have confirmed that there is no existing trademark like yours, fill out the paperwork.
You must do a thorough search for your trademark idea. Even if only part of it is on file, you will need to adjust your idea. Failure to do so can result in the mark being rejected, with a strong possibility of legal actions being taken against the filer by the owner of the trademark.
Why Trademarks Matter
A registered trademark is one of the most important tools available for business owners. By placing a trademark on your name or other intellectual property, you are protecting it and securing your assets before someone else does, according to Entrepreneur.
Keep all legal business documents organized, including your application for and acknowledgement of a trademark. These documents may also protect a company or individual should legal action against them be sought.
If Someone Uses Your Trademark
Know how to handle a situation when someone uses trademarked materials without permission. If this situation occurs, the owner can sue for recovery of profits, damages and court costs, according to Cornell University Law School. Contact your legal team in order to determine how to pursue someone who has used your trademark without permission.
As the world becomes more digitized there is a never-ending need for protection. Take the time to fill out the process and protect your intellectual property now before someone else uses it. It may only be a two letter symbol, but a trademark carries a lot of legal weight both for those who are protected by it and those who try to get around it.
Photo Credit: public domain