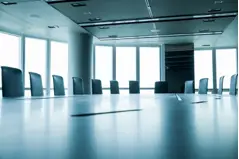 With the US Department of Commerce reporting imports and exports ringing in at right under $2 trillion a year and covering more than 150 countries, it's no surprise that companies are going global with their operations at record rates. However, this isn't exactly the kind of move you can plunge headfirst into without taking some time to go over the particulars — especially with the advent of new and exciting developments related to video conferencing.
Even if you're just starting to toss around the idea of taking your products and services to the world's markets, it doesn't hurt to look over what goes into the process — from technology to techniques— to ensure you have everything you need to put the latest changes to good use now and later on down the road.
Times (and Video Conferencing) Are Changing
When it comes to incorporating the latest video conferencing technology, the biggest concern of any small business is whether the business is too small for this kind of change. Although the answer might have been an emphatic "yes" just a few years ago, today's economy has sprouted international businesses of all shapes and sizes; even single man operation working out of a car has gone global, according to the Liberty Voice. Of course, this is clearly an extreme case, but it helps drive home the point that the status quo of business communications — specifically connecting remotely — is changing. Today, there are plenty of opportunities for organizations of any size, provided that they build a strong approach and infrastructure to back up this move.
Going Beyond the Main Hurdles Stopping Global Growth
There's definitely opportunity for business operations that go beyond borders, but that doesn't mean it's free and easy; even if technology is trending to more accessible video communications services. If you want to make this kind of move work in the near future, you'll still need to understand the challenges facing businesses looking to go global.
Communications
With partners, suppliers, and even employees stationed everywhere from New York to New Delhi, finding ways to communicate effectively can be pretty tough. Sure emails and text messages can get the job done sometimes, but if you're operations need real-time support, you'll need technology that gets you connected with the people that matter most as fast as possible and from anywhere.
Looking forward, video collaboration solves this problem by giving you all the power found in the conference room without having to bring everyone into the office. As technology improves, there's no doubt that businesses like your own will place an even higher premium on mobile access because the days of tethering employees and suppliers to a desk all day are long gone.
Affordability
That kind of cutting edge technology sounds pretty expensive, but while some options can definitely put a major dent in your budget, it doesn't mean that you can't find the right fit for your company — especially as new and better technology hits the market every quarter and helps make the entire process a lot more accessible. As more and more companies decide to get in on video conferencing moving forward, providers will need to offer flexibly in available features and scalable pricing to help make the process more affordable for all businesses.
Feasibility
Finally, a system that quickly becomes obsolete, or one that sits on the opposite end of the spectrum and doesn't have backward compatibility, shouldn't have a place in your global operations or the future of online video meetings. Unfortunately, this can be a delicate line to walk. On one hand, expecting your entire staff to upgrade devices to the latest and greatest options isn't exactly realistic. However, not going with an option that's optimized or designed with future updates and technological advancements in mind wouldn't get you very far either.
The future of web video conferencing is only going to become brighter and brighter as long as new technology and providers continue to offer companies great systems that come with loads of features and reasonable pricing. However, any tech guru can tell you that, when it comes to devices, bringing the new into harmony with the old can require a decent amount of time and effort. Thankfully, there are plenty of teleconferencing options. Choosing the right video meeting service can keep you in touch with all the moving pieces in your global process, now and for a long time to come.
Photo Credit: Public domain