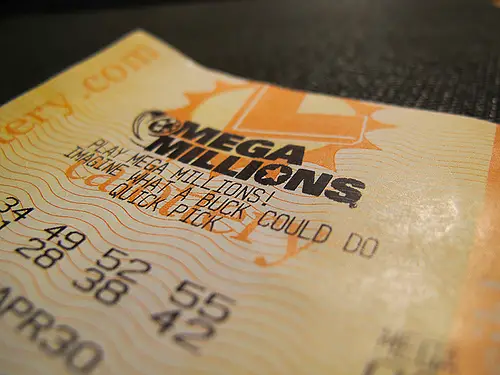 Most lottery prizes are offered in the form of periodic payments to the winner. As a result, the winner has to linger on for years before he gets to have the full amount of winnings.
There are many wonderful benefits of holding on to the annuity like tax savings, regular income and many more — but there are some disadvantages too. With inflation threatening to reduce the value of dollar over long periods of time, the real value of an annuity decreases over the years. One way to counter this is by selling your lottery jackpot annuities right away in exchange for a larger lump sum.
Of course, inflation isn't the only reason to avoid the annuity — there are many other factors why some people ultimately decide to sell their lottery annuity. Here are five of the biggest:
Get more money for group winnings
Many people often get together to form a group which buys lottery tickets in huge numbers from the money collected in order to increase their chances of winning. However, this can result in periodic payments which are actually quite small. In some cases, if the annuity payments are small enough, that could lead some of the group members to even see their win as a loss. Selling the lottery annuities can result in a larger payout for everyone altogether.
Investing in your business
Many dreams become reinvigorated after encountering with lots of money. In some cases, however, the annuity is not large enough to reinvest what you have won into, say, your business — or even starting a new business. In these cases, one way to free up the cash locked into the annuity is by selling the lottery annuity.
Home purchase and renovations
There are times when there is a lot of fluctuation in the economy and in that time purchasing a new home can be an ideal investment rather than simply holding onto an annuity. You can sell the annuity to purchase a home in a debt-free manner or reconstruct your home. Purchasing a loan for a new home can become very costly and leave you for worries about the payments. Therefore, it may be better to sell off your winnings to get a lump sum and get ready to settle in your new home in a debt-free manner.
Invest on Education
Investing into your education or your child's future will require serious decision making in terms of financial matters. Therefore, selling the lottery annuity may come in handy for such an investment in order to secure your child's future.
Manage your cash flows
If you are suffering from huge credit card bills or medical bills, then periodic payments may not be sufficient to meet your needs. By deciding to sell your annuity for lump sum cash, you might be able to handle your financial situation or reduce your debt. It may also make sense to think about getting out of the huge debt and funding your dreams in a very short time with various structured settlement companies.
Photo Credit: vvvracer