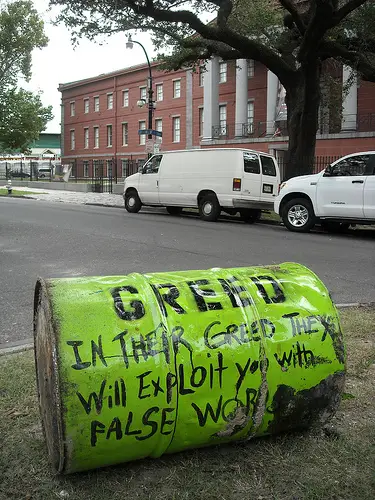 Those who are concerned with managing financial risk understand that, when it comes to investing, it's especially important to have a diversified portfolio — at least in theory. It's also important to have an exit strategy in place whenever you take a position on a particular stock, bond or any other type of investment. Why? Because an exit strategy, complete with predefined selling points — at both a profit and a loss — removes those harmful emotions that tend to cloud our judgment, or even hinder our ability to make a decision.
Of course, the emotions I'm talking about are greed and fear. After all, in the world of investing, greed and fear are two of the three psychological motivators that are ultimately responsible for bull and bear markets. (Herd instinct is the other one.)
With that in mind, it's time for today's burning question.
Which emotion is more powerful: greed or fear?
If you're feeling lucky, share your guess with me in the comments section below. I'd love to hear your thoughts.
Don't worry — I'm not going to leave you in suspense! I promise I'll pass along the correct answer in this weekend's edition of Black Coffee — along with a brief explanation.
Photo Credit: dingler1109