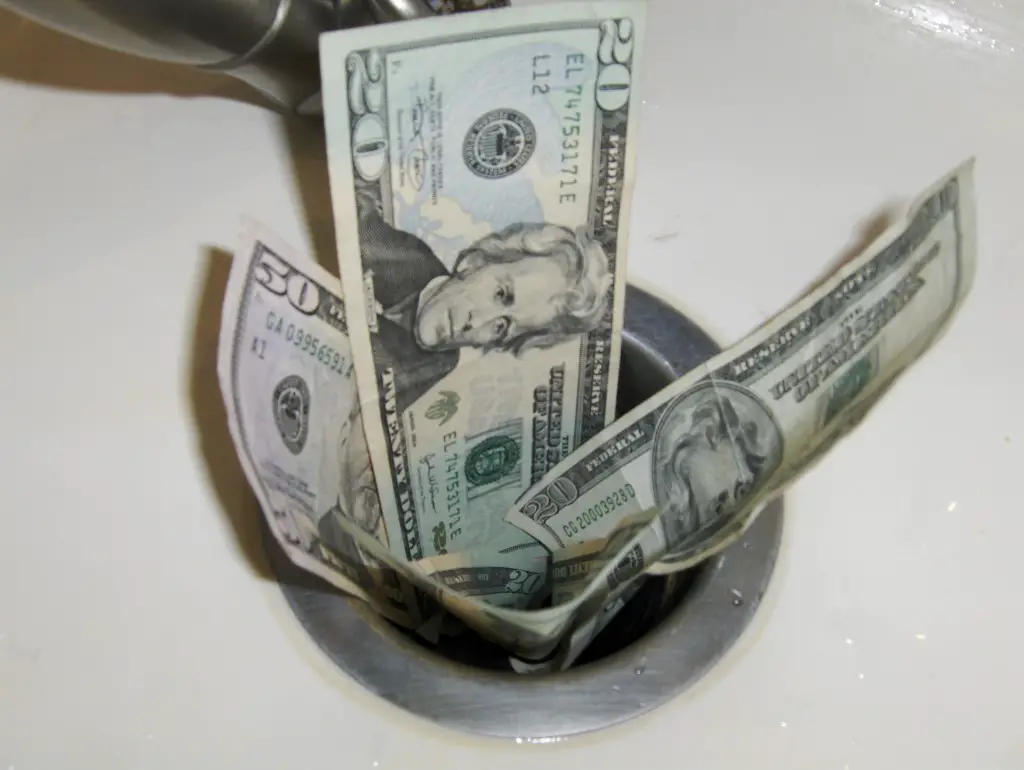 When you realize that half of a household's water usage occurs in the bathroom, and that greener versions of toilets and faucets — like those found in new homes from green builders — can save an average American family up to 11,000 gallons per year, it's easy to consider the cost-effectiveness of making the changes.
But going green in the bathroom is not nearly as expensive as you may think! In fact, up-fitting your faucets, fixtures and toilets with more efficient and eco-friendly options can be one of the most frugal updates you can make. Here are some inexpensive remedies to the biggest guzzlers in the bathroom:
Low-Flow Faucets and Fixtures
The first step towards a greener bathroom is replacing your faucets and fixtures with low-flow options. The best part: quality fixtures can be as inexpensive as $20 each!
Low-Flow Faucets
The screw-on tip of the faucet is called the aerator and is what determines the maximum faucet flow rate. Replacing the aerator on your current faucet is a much cheaper fix than swapping out your entire faucet!
For bathroom faucets, aerators can restrict the rate of flow from 1.5 to 0.5 gpm (gallons per minute), which is down from the pre-environmentally-friendly rates of 2.5 gpm or more.
When you replace your aerators, take the one you're replacing to the store with you to ensure a proper fit and make sure to get one that is in keeping with the style and finish of your current faucet.
Low-Flow Showerheads
Low-flow fixtures can cut water usage by 25-60% and are simple to install. For maximum efficiency, select one with a flow rate of less than 2.5 gpm from these two basic types: aerating and laminar-flow.
As their name suggests, aerating showerheads incorporate air into the water which forms a misty spray. On the other hand, laminar-flow showerheads produce streams of water. Laminar-flow is best for those living in more humid climates as they cut down on the amount of steam and moisture.
Frugal Flushing
The other bathroom culprit is a furiously flushing toilet. Here are some ways to fight back!
Invest in a Dual-Flush Toilet
Low-flow toilets have one major flaw: They only have a low-flow function, which means their minimalist means of waste removal may not cut it for every flush! A better solution is a dual-flush toilet that gives you two options. In addition to the low-flow flush (for "number 1"), you also have a more robust flush (for "number 2").
Displace Space in the Tank
When you have less water in your tank, you have less to drain and refill every time you flush. Rather than purchasing a brand-new tiny-tank toilet, a simple way to achieve this is to place a solid item in the tank that will not break (no glass!), degrade, or corrode, such as a brick, or a crushed plastic milk jug.
There are other ways to cut down on wasted water in your toilet. For example:
Only flush when necessary
Don't use the toilet like a wastebasket and toss used tissues in the trash
Don't drop things in the commode that will not flush or will end up blocking your pipes
Collect and Conserve Catch-All
The final area in which you can conserve water in the bathroom is by controlling or collecting water that would otherwise run down the drain.
Turning off the water when you are brushing your teeth or shaving and lathering up in the shower is a great way to conserve water. At the same time, there are even more specific and cost-effective ways to squeeze every drop out of every drip!
Place a clean bucket under the faucet in the shower to collect the water that runs while it heats up and then place it aside and use it to:
Water your indoor plants or your outdoor garden
Cut down on the amount of water you need to wash clothes by dumping the extra water into the machine
Freshen up your dog or cat's water bowl
Fill empty water bottles and jugs and keep them for the next time you want to wash your car
Boil vegetables or pasta
Fill your coffee maker
Create your own 100% natural drain flush! Simply boil the water and pour it down your shower or tub drain with a cup of vinegar to freshen up and deodorize your drain while unclogging congested pipes!
If you have other cost-cutting methods you use to conserve water, I'd love for you to share them with the rest of us!
About the Author
Chris Long is a Home Depot store associate in the Chicago suburbs. He also writes for the Home Depot blog.
Photo Credit: runron