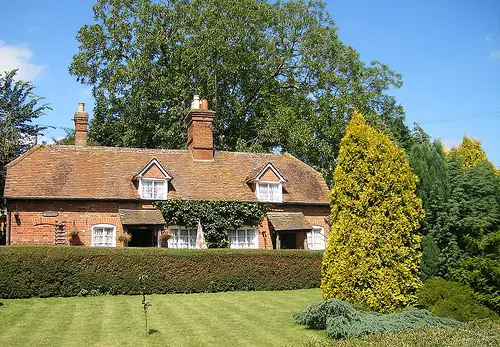 For many people, owning a home is part of the American Dream. Given the number of available homes on the market coupled with historically low interest rates, it's no wonder that more and more people are taking steps to purchase their own home. With a bit of careful planning and consideration, you can ensure your future as a homeowner isn't merely a pipe dream. Here's three smart steps you can take to help:
Researching Mortgage Rates Online
Once you've done your homework in terms of how much you can comfortably afford and the area where you'd like to live, you should research mortgage rates. While one of your goals would be to lock in a low rate, make sure to pay attention to all of the terms of a mortgage before applying or signing on the dotted line — this is not the time to hurry your efforts, as haste truly makes waste considering the length of time you'll be paying the money back!
In terms of actually finding rate information, the Internet affords a tremendous opportunity to save time and headaches because you're able to compare mortgage rates from the comfort of your home and on your own time. When shopping online for mortgages, ensure you're not submitting personal information before vetting the site/company, but be sure to enter as much detailed information as possible about the specific zip code you're searching in because rates can vary greatly depending on where you're looking.
Connect with a Realtor
Now that you've begun the money and banking part of your journey, you may want to find a realtor — although that's not always necessary. If you do want the assistance of a realtor, make sure you find one that you're comfortable working with. Ideally, the best realtors are trustworthy, and will only show you homes based upon your specific criteria, and within your stated budget. They're also willing to patiently walk you through all steps in the home buying process, without trying to hurry or persuade you to make decisions based on their own personal motives.
Hire a Home Inspector
The importance of a thorough home inspection by a qualified inspector can't be over-emphasized. If you've ever seen any of those HGTV shows where the homeowners are desperate for help because they skipped the inspection or hired the cheapest inspector they could find, you already know that's true. Think about it. It makes little sense to spend your life's fortune buying the home of your dreams only to find out a year or two down the road that the place is riddled with asbestos, mold and/or water damage. In fact, it's a surefire recipe for turning that "American dream" into a nightmare.
What other tips do you have for those looking to buy a home?
Photo Credit: Steve Parker