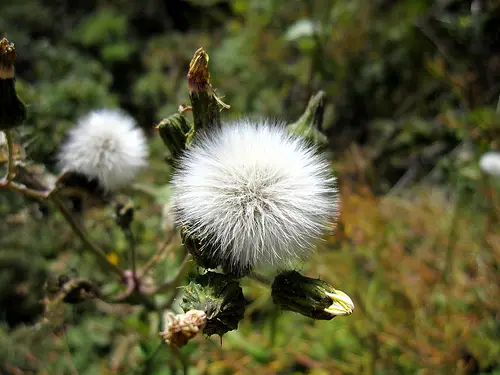 Whether we realize it or not, we manage financial risk whenever we take the time to get multiple price estimates from competing contractors. Those who do often get rewarded for their efforts.
As for those who don't, well … they often end up getting burned.
I learned that lesson the hard way last month after I stupidly decided to forgo the estimates and award a backyard hillside renovation job to the guy who cuts my lawn.
The job wasn't technically difficult; it consisted of finding and fixing a leaky underground irrigation pipe, weeding, and then laying down several inches of decorative bark to help retard future weed growth.
After explaining what I wanted to do, and taking some measurements to calculate the total area he would be renovating, my lawn guy assured me he could do everything for $1000.
"A thousand dollars?" I said. "That seems kind of high."
"Considering all the bark you're going to need, and the time it's going to take to weed the hill and fix your leak, that's not unreasonable, Mr. Penzo."
"Well, Romero, I'm not willing to pay that much."
After thinking things over for a few seconds, Romero said the best he could do was $800: $150 for the weeding, $400 for the bark, and $250 for fixing the leak.
For some reason, I accepted his offer. I can only assume it was because, with hay fever season around the corner, I was eager to get rid of the weeds as soon as possible.
Anyway, the next morning, I was at work when I got a call from the Honeybee. "Romero finished fixing the hillside."
"What do you mean he finished?" I said. "It's not even 11 o'clock. What time did he get there?"
"Eight."
"What the … ? Put Romero on the phone!" I shouted.
The next sound I heard on the other side of the line was Romero's cheerful voice. "Mr. Penzo, if you ever need any other side work done, you let me know! You've been very good to me! Thank you."
Uh oh. At that point, I realized I'd probably been had.
"Romero, did you find the leak?"
"Oh yes!"
"Did you weed the entire hillside?"
"Yes, yes!"
"And you laid down all the bark?"
"Yes! It looks beautiful!"
Uh huh.
When I came home, I discovered that the irrigation leak turned out to be a relatively minor fix that even I could have done.
I also noticed that the hillside wasn't weeded to my satisfaction; in many places the decorative bark was simply tossed over the wild grass.
So with a lump in my throat, I searched the Internet and got a general estimate on labor and material costs for placing decorative bark on a residential hillside. Um, I clearly overpaid for that too.
Of course, all of this could have been avoided if I had only taken the time to get quotes from multiple contractors while keeping these tips in mind:
Do your research! Knowledge is power. So prior to getting any bids, educate yourself; scour the Internet for available options and general cost estimates. Also, nothing beats a referral from a satisfied customer, so ask your friends and neighbors for contractor recommendations. I could have saved at least $100 on the bark job alone if I had done my due diligence.
Know what you want. Clear communications are important for ensuring accurate estimates. Setting firm requirements prior to asking for contractor bids is not only the best way to avoid overpaying for a service, but it also helps protect you from becoming a victim of bait-and-switch tactics.
Ask questions! Remember, you're the boss! So protect yourself from being upsold on products and services you don't need by challenging contractors on the services, materials and products listed on their estimates. Don't ever be afraid to ask about cheaper alternatives, and the impacts of using lower-quality parts, or less-frequent servicing. I could have saved money by asking Romero to explain the basis of his estimates — especially regarding the irrigation task.
Choose your bidders wisely. I don't care if you have a preferred contractor — get at least three estimates to keep them honest. And keep in mind that accepting a slightly higher bid from a reputable referral may make more sense than a lower bid from an unknown entity.
Get your quotes in writing! A verbal estimate is only slightly better than no estimate at all, which is why unlicensed contractors and con artists prefer them. Always get a paper estimate for your records and make sure it's as detailed as possible.
Always compare apples-to-apples. It's impossible to accurately compare bids if they consist of vastly different services and materials. Unscrupulous contractors usually give low-ball estimates that don't include incidental costs like demolition, disposal and delivery expenses — so verify that the bid you're given includes everything needed to complete the job.
I eventually got Romero to come back and properly weed the hill but, needless to say, I learned an expensive lesson: Before hiring any contractor, always get multiple estimates.
That is, unless you're the type who's allergic to saving money.
Photo Credit: Amit Patel