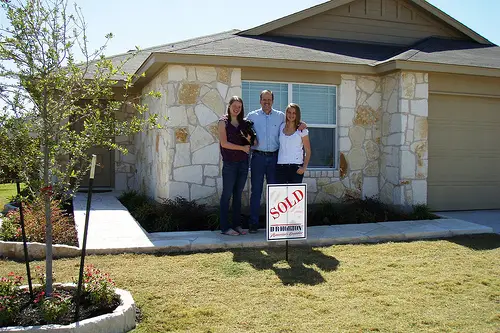 Mortgages can eat you alive.
That's because even after you decide upon all of the home loan particulars you're looking for, there's still that process of finding the best deal for you and your family. For example, you may know that you are looking to finance $200,000 for 30 years, but how do you find the best interest rates? Here are a few options:
Research Online
The Internet has become a fantastic place to find comparisons right at your fingertips. Whether you use home loan comparison sites or search for rates bank-by-bank, being able to do it all online will save you a ton of time. Online comparison sites are a quick way to narrow down who you would want to consult for more detailed quotes. You may also already have several lenders in mind, in which case you'll just need to submit your info for a quick quote. Either way, you can do your home loan shopping from wherever you have computer access.
Ask for Suggestions
Personal referrals are a great way to start looking too. Ask your friends, family, or even friendly coworkers if they could suggest any specific lenders or contacts — you'll probably also learn a few places to avoid. It helps to know from others what to expect and which lenders will give you the best deal with the least amount of hassle. Remember, even a 3% interest rate will do you no good if the company is in shambles or makes the entire process too difficult.
Call Around
If the computer is not your favorite place to start and you already tried asking around for suggestions, use a phone book to find lenders in your area. Then you can call around and follow their instructions to get as many quotes as possible before choosing the route you want to go. Calling each location for individual quotes is time consuming, but it's still more convenient than driving all over town.
Remember to Compare Properly
No matter what method you prefer, remember to give every lender the exact same information so that you can compare apples to apples. It's not helpful at all to receive multiple quotes only to have some of the key info missing from each of them. So before you log in or call anybody, make sure you have the terms of the loan written out in front of you in advance so you don't miss anything important.
By knowing a couple of key tricks like the ones mentioned here, you'll be much more confident that you're choosing the right home loan for your needs. The key is finding the one that meets all of your requirements and gives you the best deal while doing it. Good luck!
Photo Credit: US Dept of Agriculture