Last week while we were shopping for groceries in a Hawaii supermarket, I was reminded of why folks should always be vigilant when it comes to finding the best deals.
The supermarket was offering two sizes of All Stainlifter laundry detergent as you can see here: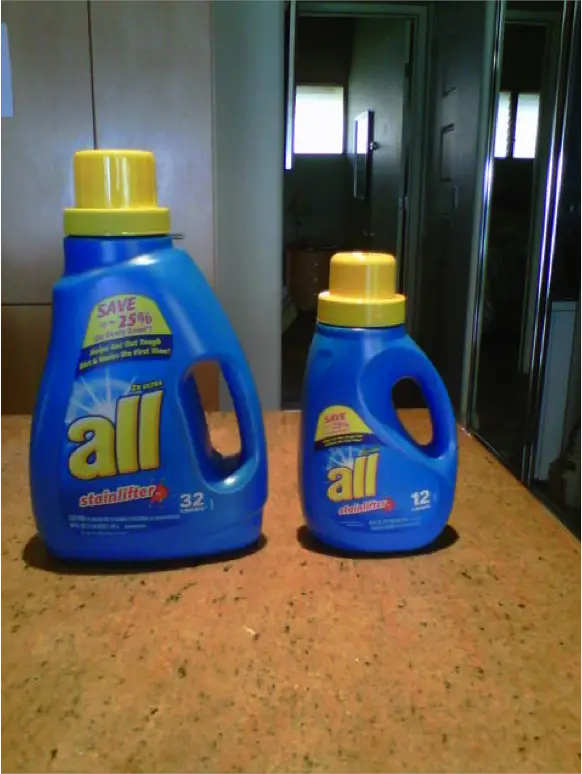 No, we didn't buy both of them. One of the bottles was in our condo when we arrived — and it was empty.
Anyway, the bottle on the left contains enough soap to wash 32 loads of laundry; the one on the right, 12 loads.
The grocery store was selling the 12-load bottle for $4.69.
With only that information at your disposal … Are you smarter than a 5th grader?
What do you think the supermarket's shelf price was for the 32-load bottle?
If you're up to the challenge, leave your best guess below and I'll post the answer later this week in the comments section. Don't be shy; this is not an easy question.
The lucky guy or gal who comes closest to guessing the actual price will officially be crowned the "Smartest Person in the Room" — well, at least until my next "Are You Smarter than a 5th Grader?" post. 😉
Good luck!