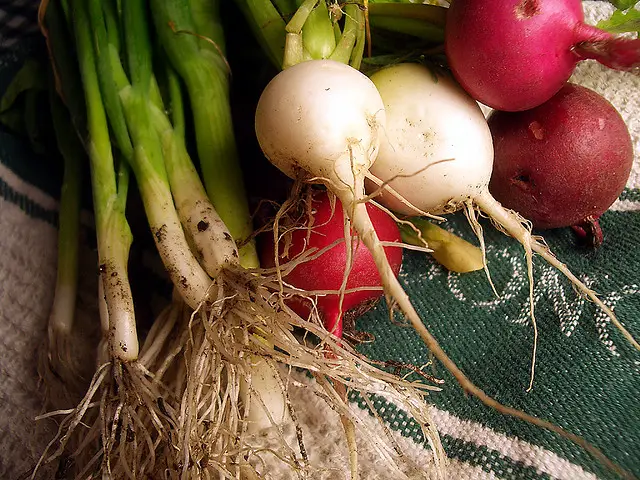 If you're worried like I am about rising food prices this year, learning how to grow a vegetable garden can be a terrific way to lower your produce bill.
Now, I know what most of you are thinking: But I don't know the first thing about planting a vegetable garden!
I hear ya.
Until recently, I used to raise tomato plants because, after all, there is nothing better than a homegrown tomato. Unfortunately, a combination of poor gardening skills, ravenous squirrels and other hungry critters produced a very disappointing harvest of fewer than two dozen tomatoes. So for the past several growing seasons, frustration led me to stop gardening. But I'm dusting myself off this year and getting back on the gardening bandwagon again!
With that in mind, we're now smack-dab in the middle of vegetable-planting season again, which has me wondering if I can do something to increase my homegrown tomato yield so much that it doesn't matter how many veggies the critters run away with this summer and fall.
Hey, I'm sure I'm not the only brown thumb out there who wonders about the best location for planting my veggies, how far apart they should be, and how long they need to grow. And these answers get even more complicated when your planting a garden with multiple veggies!
So, how do you plant a garden that actually yields a cornucopia of veggies large enough to reduce your produce bill?
The good news is, AnglianHome has put together a nifty little green-thumb cheat sheet for people like me that is loaded with tips to help you grow — and successfully harvest — the most popular garden vegetables this summer.
In fact, this cheat sheet will show you everything you need to know to plant a successful vegetable garden including:
The best time to plant
How far apart to plant seeds
What vegetables needs propagating
What veggies need to be in a greenhouse
The optimal container sizes for planting veggies in pots
Distance to thin seedlings out to
Germination & maturation times
Which pests to look out for
What veggies work best together
When to harvest!
The only thing it doesn't tell you is how to keep the wildlife from eating it all! Then again, if I follow these tips, I'm hoping there will be more than enough tomatoes this year. For me and the squirrels.
Who knows, if I'm really lucky, maybe I'll even have enough to share with my neighbors.
Photo Credit: The Marmot; Infographic: anglianhome.co.uk