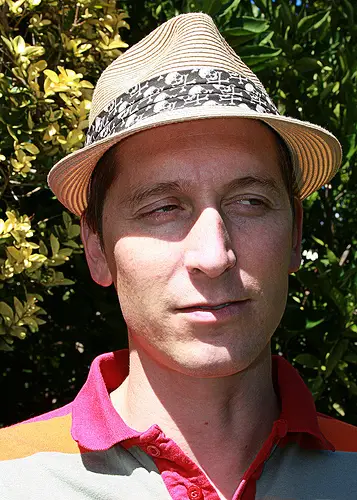 A few months ago, my roommate and I were bonding over appetizers and drinks at a tapas restaurant when two men approached us.
"Excuse me, ladies, can we join you?"
It was the type of venue where strangers regularly chat with strangers filled with live music and salsa dancing so their question fit the context.
My roommate is single, and these guys seemed nice, so we said yes.
They pulled up chairs and started chatting. They described themselves as cousins who had moved to Atlanta from New York, which piqued my curiosity.
"You moved here together?"
They explained that they had co-owned a family business together, a small jewelry shop. They closed it down and moved to the South to help an uncle who owns a small car dealership in the suburbs.
One of the guys took out his smartphone and started showing me pictures of the jewelry he used to sell.
That's when the conversation took a turn towards the lame.
"See that?" he said, pointing to a photo depicting a row of large, shiny men's watches. "I'm going to get myself some nice watches, once I sell a few more cars. I'm gonna get that one, and that one, and definitely that one."
"I'm going to?" Noting your watch collection to a girl you just met is bad enough. Showcasing the watch collection you someday hope to have is even worse.
He pointed to one of the watches. "That's a [brand name, jargon] with a [many-karat jargon]."
"I guess you still get dealer pricing,"I remarked. That's frugal. Sort of.
He smiled.
"Yeah," he said. "Business was tight, so I couldn't keep anything for myself when I was up in New York. But I'm telling you, selling cars is a totally different world."
"Once I sell a few more cars," he continued, "I'll have all this. Everything you see here." He showed me another photo of a display window filled with shiny wares.
I stifled a yawn.
"What kind of cars do you sell?" I asked, hoping to change the subject.
"Oh, we got this sweet one on our lot, it's a [jargon, horsepower, V-something engine]," he said. "And we also have a …"
I don't mind car chatter. I know guys who talk about Aston Martins the way I talk about sprawling Hollywood mansions: we admire it from afar, but we're not planning a purchase.
We'd certainly never take a loan for it.
Apparently, though, not everyone shares that same feeling.
"This is the car I'm going to get," the guy said, showing me a photo on his phone of a brand-new Lexus. "My uncle will give me great financing on it."
He leaned in.
"If you want a new car, I can get you easy financing, too."
I smiled. Showing photos of your Lexus to strangers is bad enough. But bragging about the car debt you aspire to have?
That's squarely in the Hall of Lame.
***
About the Author: Paula Pant is the proprietor of Afford Anything — the blog that believes money should never hinder your dreams.
Photo Credit: vagawi