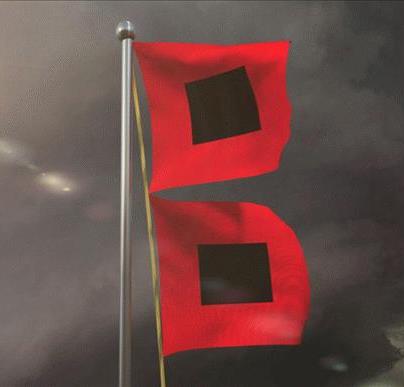 It's time to sit back, relax and enjoy a little joe …
Welcome to another rousing edition of Black Coffee, your off-beat weekly round-up of what's been going on in the world of money and personal finance.
Another busy week is crossed off the list. So without further ado, let's get right to the commentary …
You can and you can't, you will and you won't. You're damned if you do, and you're damned if you don't.
– American proverb
Credits and Debits
Debit: Did you see this? It turns out that there was no Santa Claus rally this year for the US stock market. In fact, in percentage terms it was the worst year for US stocks since 2008. As for the traditional "balanced" portfolio consisting of 60% US stocks and 40% US Treasury bonds, it just experienced its worst annual performance since 1932, when the US was in the midst of the Great Depression. Meanwhile, gold and silver both held true to their safe haven status in 2022. Silver holders were rewarded with a very modest annual return for the year, while the yellow metal managed to hold steady.
Credit: Speaking of silver, I see Rich Dad, Poor Dad author Robert Kiyosaki recently suggested that his pal Elon Musk could buy a silver mine to ensure he has a reliable supply of the white metal for both Tesla and SpaceX, which are owned by the billionaire. Heh. Yes, I get it. "Could" is not "will" – or even "may." Regardless, the story correctly implies that silver is indeed a very rare and important metal. One might even say "precious." Especially since it's mined at a mere nine times the rate of gold. Although, if silver was truly precious, then why is the "free" market signaling that gold is 75 times more valuable? Anyone?
Credit: For his part, precious metals market analyst Jeff Clark says that there is reason to be optimistic about silver returning to its true value. In fact, he says if he's right about where the silver price and the economy are headed, "then many big-ticket items in life will get cheaper if we use the proceeds from our silver to buy them." Which items is Clark referring to, you ask? Well … he says if the price of silver breaks free and returns to its historic highs, then boats, automobiles and even airfare will all become more affordable in terms of the white metal. And who doesn't like the sound of that? Unless …

Credit: For all you silver holders who wonder just how affordable items could get if silver's purchasing power returns to historic highs, Clark says a new car or powerboat priced in silver would sell at an 85% discount, airfare would cost 50% less, and a night at a high-end resort would be 67% cheaper. Give or take a few percent. As for those of you waiting for the right time to buy a tawny beachfront condo, Clark says when the fiat currency bubble finally bursts, you'll be able to get one for 90% less silver than you need today. And, yes, gold's post-bubble purchasing power will similarly increase, as this chart infers:
Debit: In other news … it seems hard to believe, but 1 in 6 people in Illinois receive food assistance, with the average recipient collecting $245 a month. Wow. Perhaps the politicians from the Land of Lincoln should consider repealing its 1% sales tax on groceries. Then again, Illinois is just one of ten states with at least 1 in 6 residents receiving food subsidies – that includes New Mexico, where fully one in four residents receive government food assistance. My goodness. Does anybody else see a problem here? If not, then how about here:
Credit: In case you're wondering, only 13 US states currently impose sales tax on groceries. Probably because most people consider a groceries tax to be morally dubious. And yet that's not the only dubious practice that you'll find at the supermarket these days …
Credit: If you've seen enough evidence to convince you that the American Empire is indeed crumbling, rest assured that you're not alone. This week the inimitable MN Gordon said that the latest $1.7 trillion bill of frivolous spending passed by Congress last week is "an ear-piercing siren signaling the end is nigh." At least it sure seems that way. The good news is: Some guy named Max Kieser assures us that bitcoin fixes this. Oh, wait …
Debit: On a related note, if you're looking for a signal on where the US economy is headed in 2023, the current US Treasuries yield curve is flashing a bright red warning light, as the percentage of inversions in the US Treasury curve just shot up to 91% – that figure is higher than it was just prior to the Great Financial Crisis of 2008. See for yourself:
Credit: Speaking of yield curves, macroeconomist Alasdair Macleod notes that with the 40-year trend in declining interest rates finally behind us, "in the distant future, we might look back on 2022 and 2023 as pivotal years." In more ways than one too – especially as Russia and the rest of the non-Western world continues to transition away from the US dollar (USD) as the primary means of global settlement. After all, who knew that nations would develop a strong aversion to holding foreign currency that can be suspended if the issuing country doesn't like their behavior? And yet those same countries are developing their own CBDCs. Imagine that.
Credit: Of course, as financial analyst Wolf Richter notes, the Fed "is raising interest rates far more than anyone expected a year ago. It's doing quantitative tightening (QT), and it's saying all kinds of hawkish things – but the markets are not taking it seriously, which means that the cold water the Fed wants to throw on inflation isn't getting there." As a result, Richter says "it's going to be higher rates; maybe for a very long time." Well … until the system breaks. Then the Fed will be forced to make one final decision: How it wants to die. It's an unenviable position, to be sure. But as the ol' saying goes: when life gives you lemons …
Debit: Are ya still with me? By the way, this week Macleod pointed out the acute dilemma the Fed and other Western central banks face in 2023: "Do they prioritize price inflation by continuing to raise interest rates, or do they lean towards yet more monetary stimulation to ensure financial markets remain stable, economies (avoid) recession, and government finances (avoid) a crisis?" Rest assured, when the next crisis hits, central banks will panic and flood the world with an exponential burst of freshly-printed currency that will take your breath – and nest-egg purchasing power – away. History proves it. As for the timing of the next crisis, we may not have to wait long:
Debit: Then again, which road the central banks ultimately take may not matter because Dmitry Medvedev – who was Russia's president from 2008-2012 and is currently the Deputy Chair of its Security Council – is predicting that 2023 will see the current global monetary system collapse, with both the euro and USD losing their reserve currency status. He also says the new global coin of the realm will be "digital fiat currencies. " Yes; CBDCs. We'll see. Although replacing a failed garbage fiat currency with a new fiat currency is an odd way to restore public confidence in the monetary system. Especially for those who will end up losing nest eggs built over a lifetime.
By the Numbers
It was a brutal year for many investors, as evidenced by the astonishing negative annual returns of the major US investment indices. However, it was also a year where gold and silver validated their safe haven status – while one particular pretender to the throne did not. With that in mind, here are the annual returns for select assets in 2022:
3.5% Silver
0.0% Gold
-8.6% GDX (Gold Miner's index)
-8.8% Dow Industrials
-19.4% S&P 500
-21.5% SIL (Silver Miner's index)
-30.5% TLT (20-year US Treasury bond proxy)
-33.1% NASDAQ
-65.0% Bitcoin
Source: Yahoo!Finance; Investing.com
The Question of the Week
 Loading ...
Last Week's Poll Results
How has inflation impacted your credit card balance over the past 18 months?
I never carry a credit card balance! (68%)
It has been relatively unaffected (10%)
It's significantly higher now (9%)
It's slightly higher now (8%)
It's lower now (4%)
More than 1900 Len Penzo dot Com readers responded to this week's poll and it turns out that, of those who do carry a monthly credit card balance, roughly 5 in 9 say they it is higher now than it was 18 months ago. The good news is that 2 out of every 3 Len Penzo dot Com readers who responded to this poll question say they never carry a monthly credit card balance. Hooray!
This week's question was submitted by reader Kevin. If you have a question you'd like me to ask the readers here, send it to me at Len@LenPenzo.com — and be sure to put "Question of the Week" in the subject line.
Useless News: Forgive and Forget
The preacher's Sunday sermon was 'Forgive Your Enemies.'
Toward the end of the service he asked his congregation, "How many of you have forgiven your enemies?" Only about half held up their hands.
Not satisfied with the response, the preacher repeated his question. Probably because it was now well into the lunch hour, this time about 80% of the congregation held up their hands.
Still disappointed at the response from his congregation, the preacher repeated his question yet again.
This time, everybody responded — except one small elderly lady.
"Mrs. Jones," inquired the preacher, "are you not willing to forgive your enemies?"
"I don't have any enemies." she replied, smiling sweetly.
"Mrs. Jones, that's very unusual. How old are you?"
"Ninety-three." she replied.
"Oh, Mrs. Jones! You are truly a blessing and a lesson to us all!" said the preacher. "Would you please come in front of this congregation and tell us how a person can live 93 years and not have an enemy in the world?'
And so the little sweetheart of a lady tottered down the aisle. When she finally reached the front of the congregation, she turned to face them and said: "Well … I outlived them all."
(h/t: Mikey)
More Useless News
Hey, while you're here, please don't forget to:
1. Subscribe to my weekly Len Penzo dot Com Newsletter! (It's easy! See the big green box in the sidebar at the top of the page.)
2. Make sure you follow me on my new favorite quick-chat site, Gab! Of course, you can always follow me on Twitter. Just be careful what you say there.
3. Become a fan of Len Penzo dot Com on Facebook too!
And last, but not least …
4. Please support this website by visiting my sponsors ads!
Thank you!!!! 😊
(The Best of) Letters, I Get Letters
Every week I feature the most interesting question or comment — assuming I get one, that is. And folks who are lucky enough to have the only question in the mailbag get their letter highlighted here whether it's interesting or not! You can reach out to me at: Len@LenPenzo.com
After reading my article explaining why a 30-year mortgage is better than a 15, Debbie Christian left a few pragmatic thoughts of her own that included something a lot of people seem to overlook:
I figure old age is no time to run out of money.
I hear ya, Debbie. Perhaps that's why most folks today run out of money while they're still young.
If you enjoyed this, please forward it to your friends and family. I'm Len Penzo and I approved this message. 🙂
Photo Credit: stock photo