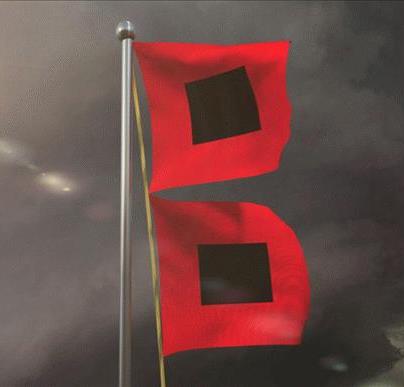 It's time to sit back, relax and enjoy a little joe …
Welcome to another rousing edition of Black Coffee, your off-beat weekly round-up of what's been going on in the world of money and personal finance.
Well … another busy week is behind us. So with that in mind, let's get this holiday party started …
Please to put a nickel; please to put a dime. How petitions trickle in at Christmas time!
– Phyllis McGinley
Christmas is a time when kids tell Santa what they want and adults pay for it. Deficits are when adults tell the government what they want – and their kids pay for it.
– Richard Lamm
Credits and Debits
Debit: Did you see this? Price inflation in Egypt is causing its national currency, the pound, to lose value at a rapid pace over the past year. If that isn't bad enough, the Egyptian central bank is expected to make an additional devaluation to the Egyptian pound in the coming weeks. As a result, panicked Egyptians are now turning to gold and are hoarding as much as the yellow metal as they can in an effort to protect what is left of their savings from total annihilation. The bad news is, they are now paying far higher prices for the yellow metal than those who bought their wealth insurance before the currency crisis started. Imagine that.
Credit: Meanwhile, here in the US approximately 450,000 homebuyers currently owe more than their house is worth. Of those, around 60%, or 270,000, bought their homes in the first nine months of 2022. In total, around 8% of mortgages taken out in 2022 are now marginally underwater, with another 20% having a low equity position. And while the overall total is far from staggering, the growing number of underwater homeowners is yet another sign that the latest housing bubble is about to burst. Oh … and speaking of bursting bubbles:
Debit: On a related note, one agency that forecasts 30-year mortgage rates into the future is currently predicting rates as high as 9.1% in 2023, 12.4% in 2024, 13.5% in 2025, and 14.8% in 2026. Since most homebuyers who depend on mortgages make their purchasing decisions based on monthly payments, that can't be good news for anybody who is counting on increasing their home equity anytime soon – like people who may have taken out a mortgage for a new home and need to move.  Or those who have taken advantage of a big cash-out refi in the last decade – or two.
Debit: Maybe all of those depressing housing market numbers are why a recent poll found that only 23% of Americans feel "very comfortable" about their finances. Fewer – just 12% – consider themselves wealthy. Even more surprising, despite their high net worth, less than half of all millionaires, or 44%, say they feel "very comfortable" about their finances and only 29% felt wealthy. Now why do you think that is? Anybody?
Debit: Perhaps all those millionaires aren't feeling so wealthy because they're holding commercial real estate. After all, prior to the pandemic, roughly 95% of US commercial office space was occupied. But by March 2020, occupancy plummeted to 10%; since then it has only recovered to 47%, with tenuous prospects for additional significant improvement. As a result, $453 billion in office commercial real estate value has been wiped out since 2020 in what is being called "an office real estate apocalypse." Or maybe it's because a lot of those "millionaires" are now ex-millionaires – for one reason or another …
Debit: In other news, this week the November CPI was released and it shows that inflation isn't quite as bad as last month – it's now "only" 7.1% on an annualized basis. The bad news is, at that pace, your purchasing power will still be halved in less than ten years. On the bright side, used car and truck prices fell for the fifth consecutive month – while the cost of medical care and energy also dropped. In contrast, prices continued to climb for food, communications, recreation, motor vehicle insurance, education, and apparel. Unlike American workers' real wages, which have fallen for 19 consecutive months; and soon to be 20.
Debit: Of course, price inflation is actually the manifestation of reduced currency purchasing power which, in turn, is merely a symptom of a government printing fiat currency far beyond the amount of actual goods and services being generated by its economy. And history has proven time and again that governments which are unable to wean themselves from the printing press eventually drive the purchasing power of their currencies to zero – unlike gold and silver, which are real money that always retain their value.
Debit: Then again, global inflation could soon be especially problematic considering that the European Union announced a set of new directives to make cash usage more difficult, as the bloc approved a new $10,557 limit for all cash transactions. However, EU countries will be allowed to reduce the limit even more. For example, Spain currently has the lowest cash transaction limit at just $1055. Behold! Yet another prediction the "tin foil hat" crowd that has come to pass.
Debit: Not surprisingly, the private-sale market isn't the only sector that will be affected by this new round of cash restrictions; other sectors including jewelry and goldsmithing will also face heightened control from the EU authorities now. Of course, this is happening because both Europe and the US have been backed into a corner, thanks to the staggering amount of individual, business, and government debt on the books. In fact, the debt is so enormous that former International Monetary Fund advisor Nouriel Roubini is warning that the world will soon be faced with "the mother of all economic crises."
Credit: Obviously, the powers-that-be are well aware that the global debt-based monetary system is unraveling, which is why many analysts believe that Saudis are now surreptitiously taking Chinese yuan as payment for their oil. The conventional wisdom is that, for now, the Saudis will be turning their yuan into gold while they continue to wait for Russia to introduce its new Eurasian Economic Trade Settlement currency that is currently in development. In other words: It looks like the USD is about to have a very uncomfortable encounter with this guy …
Credit: The original thinking was that the global economy was beholden to "the West" and – by extension – the fiat US dollar (USD). But that's turned out to be an old wives' tale. In fact, it has become perfectly clear that there's a new paradigm afoot because the economic bloc that comprises "the West" is continuing to shrink; so much so that it currently makes up just 15% of the world's population. One thing is certain: As the world's dependence on the USD wanes further, the purchasing power of America's currency will continue to fall – along with most Americans' standard of living. At least until the US becomes far less dependent on imports.
Credit: Macroeconomist Alasdair Macleod notes that "the Russian official who is (developing) this new trade settlement currency, is also behind the proposed Moscow Gold Exchange – so the new trade currency will almost certainly be gold-based. If that happens I think the dollar is toast." Frankly, if the fiat USD is toast, then all fiat currencies pretending to be real money will be toast. The good news is, it's an outcome that should be welcomed – at least for those who have been prudent enough to protect themselves with a little wealth insurance. In the meantime …
By the Numbers
A recent study compared inflation for the 23 largest MSAs (Metropolitan Statistical Areas) in the US to determine where inflation has risen the most – and the least – over the past 12 months.
23 Minneapolis (year-over-year inflation increase: 5.3%)
22 Washington DC (5.6%)
21 Honolulu (5.8%)
20 New York (5.9%)
19 Los Angeles (6.0%)
5 Seattle (8.9%)
4 Tampa (9.6%)
3 Miami (10.1%)
2 Atlanta (10.6%)
1 Phoenix (12.1%)
Source: WalletHub
The Question of the Week
 Loading ...
Last Week's Poll Result
How many US states have you visited?
6 to 10 (15%)
26 to 30 (14%)
41 to 49 (14%)
21 to 25 (13%)
11 to 15 (12%)
16 to 20 (11%)
31 to 35 (8%)
36 to 40 (7%)
5 or less (6%)
All 50! (0%)
More than 2100 Len Penzo dot Com readers answered last week's poll question and it turns out that 43% have visited more than half of America's states – that includes the seven respondents who say they have been to all 50 of them. As for yours truly, I've got five more states to go: Idaho, Montana, North Dakota, Wisconsin and Alaska.
Last week's question was contributed by reader Frank. If you have a question you'd like to see featured here, please send it to me at Len@LenPenzo.com and be sure to put "Question of the Week" in the subject line.
Useless News: Looking for Work
(h/t: Santander)
More Useless News
Here are the top — and bottom — five Canadian provinces and territories in terms of the average number of pages viewed per visit here at Len Penzo dot Com over the past 30 days:
1. Newfoundland & Labrador (2.25 pages/visit)
2. Ontario (1.91)
3. Alberta (1.85)
4. Saskatchewan (1.80)
5. Yukon (1.67)
9. British Columbia (1.45)
10. Prince Edward Island (1.33)
11. Manitoba (1.28)
12. Quebec (1.21)
13. Nunavut (1.00)
Whether you happen to enjoy what you're reading (like those crazy canucks in Newfoundland & Labrador, eh) — or not (ahem, you hosers living on the frozen Nunavut tundra) — please don't forget to:
1. Subscribe to my weekly Len Penzo dot Com Newsletter! (It's easy! See the big green box in the sidebar at the top of the page.)
2. Make sure you follow me on my new favorite quick-chat site, Gab! Of course, you can always follow me on Twitter. Just be careful what you say there.
3. Become a fan of Len Penzo dot Com on Facebook too!
And last, but not least …
4. Please support this website by visiting my sponsors' ads!
Thank you so much!!!! 😊
Letters, I Get Letters
Every week I feature the most interesting question or comment — assuming I get one, that is. And folks who are lucky enough to have the only question in the mailbag get their letter highlighted here whether it's interesting or not! You can reach me at: Len@LenPenzo.com
After reading about the most important things homeowners should consider in a pest control company, Amanda D. shared this:
I've been dealing with mice. So many mice! I hear them in the walls. The other day I found three of them in a sack of rice!
Heh. OK … I'm really sorry, but I have to ask: Were they blind?
If you enjoyed this edition of Black Coffee and found it to be informative, please forward it to your friends and family. Thank you! 😀
Photo Credit: stock photo