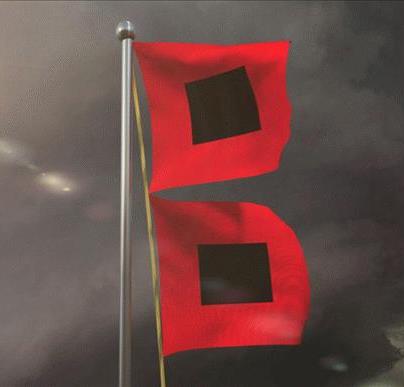 It's time to sit back, relax and enjoy a little joe …
Welcome to another rousing edition of Black Coffee, your off-beat weekly round-up of what's been going on in the world of money and personal finance.
I hope everybody had an enjoyable week. Without further ado, let's get right to this week's commentary …
Gold is an objective value, an equivalent of wealth produced. Paper is a mortgage on wealth that doesn't exist, backed by a gun aimed at those who are expected to produce it.
– Ayn Rand
All civilized money is a creature of the market; the only serious threat it has ever faced is that of predation by the state.
– Kevin Dowd
Credits and Debits
Debit: Did you see this? The average loan term in the US for a new vehicle is now 69.7 months. At the same time, the average amount financed last quarter for all new vehicles was $41,665 – that's up 20% over the last 24 months – at an average loan rate of 5.2%. Add it all up and that equates to an average monthly payment of $694 over a period of six years and ten months. Ouch. Well … I sure hope that new car smell is worth it. Then again, it's not just new cars …
Credit: As financial commentator Charles Hugh Smith observes, "Central banks have perfected a financial perpetual motion machine; a self-reinforcing feedback of expanding credit feeding expanding valuations feeding expanding collateral which feeds expanding credit has no apparent end. But there are limits and consequences. One is debt saturation." Wait … so he's saying there's no such thing as a free lunch after all? Unpossible!
Debit: Of course, the Fed's perpetual motion machine is precisely why they currently own roughly 48% of the entire US Treasury bond market. And since bond prices fall in a rising interest rate environment, the Fed is now looking at a $1.125 trillion loss on its balance sheet this year, which represents a 15% loss. Keep in mind that because the Fed now owns almost half of the bond market, if the price of bonds continue to drop, its losses will become significantly magnified. On a related note …
Debit: On the other hand, many economists insist that the Fed's balance sheet doesn't matter because it can print "money." However, there's a problem with that assertion because the Fed can't print money; it can only print currency because only gold and silver are money. In other words: the Fed can only print a money substitute in the form of the US dollar (USD). Hey … come to think of it, this guy knows a lot about money substitutes:
Credit: In reality, the Fed's balance sheet does matter precisely because it can't print physical gold and silver. In fact, as macro analyst Rafi Faber points out, the Fed is no different than any other bank. When the public realizes that a bank's liabilities far exceed its assets, that bank is seen as insolvent and its liabilities quickly lose value, if not become completely valueless. For the Fed, its primary liability is the USD – and when it finally becomes obvious that its purchasing power is headed for the abyss, Faber says, "that's when gold and silver's value will shine." Uh huh. Unfortunately for US politicians, the Fed can't print oil either …
Debit: Speaking of silver, although investment demand – or lack thereof – has historically had the biggest impact on price, there have been a couple of periods when supply shortages were the primary driver.  And it just so happens that for the first time in many years, there is now a sudden and widening gap between the available above-ground silver supply and demand. On a related note …
Credit: So how big is this widening gap between silver supply and demand? Well … as precious metals analyst Jeff Clark points out, the projected "gap between silver supply and demand will create the biggest deficit in decades." In fact, Clark notes that, "Silver supply has gone from a 69-million-ounce surplus in 2020 to a 194-million-ounce deficit – for a total shift of 263 million ounces in just 24 months." Yikes.
Credit: Meanwhile, Russia is continuing to work on an alternative gold-based currency for global trade settlement. This led Credit Suisse's Chief Strategist, Zoltan Polzar, to note this week that, with Russia openly saying it may soon begin selling oil on the open market in exchange for gold, the yellow metal's monetary role definitely seems to be changing. This is good news for precious metal owners, as the move would almost certainly lead to a substantial price upside for gold. How substantial? Who knows. But it's always nice to dream …
Credit: Needless to say, there are always naysayers out there who insist gold is a barbarous relic that will never be used again as a monetary system bedrock. However, macroeconomist Alasdair Macleod says there are plenty of signs that suggest otherwise that include "(Russia) establishing a new gold exchange, Asian central banks accumulating additional gold reserves, and Saudi Arabia seeking non-dollar payments for oil sales are all circumstantial evidence." But, yeah … that's all probably just a strange coincidence.
Debit: Frankly, Saudi Arabia is even more important than Russia in determining the fate of the USD. If the Saudis join the BRICS , who have already dumped the USD as the preferred medium for buying oil, OPEC will follow suit. This will prove to be the final nail in the USD's coffin because the petrodollar is the main reason why the dollar remains the world's premier reserve currency. But why would Saudi Arabia ever do such a thing? Well … with the US no longer being a major importer of Saudi oil – that role transferred to China a while ago – it's now in China's and the Saudi's best interest to trade oil for yuans, rather than USDs. That probably helps explain this:
Debit: By the way, Macleod also pointed out this week that if foreigners continue to move away from the USD, "the Fed's $8.6 trillion balance sheet will be exposed to a contracting foreign dollar mountain of up to $30 trillion, which includes a leverage factor that could be substantial." In other words: A surge of USDs could be returning to American shores. And that would catch most Americans by surprise, as the resulting inflation would cause the USD's purchasing power to plummet even faster than it has during the past two years, further eroding most their living standard. How stunning will the USD's plunge be? I'm guessing as stunning as this:

Credit: So you see, as our dying fraudulent debt-based monetary system lives out its final days, it will soon become apparent to almost everyone that, as Charles Hugh Smith observes, the "central banks' financial perpetual motion machine was (nothing) more than trickery designed to generate phantom wealth. Once the death spiral reaches its devastating end, their true believers will have fallen silent." For their own security, one would hope so – considering all of the crushed nest eggs and other wealth destruction that will have surely followed in its wake.
The Question of the Week
 Loading ...
Last Week's Poll Result
What has been your longest daily one-way commute to work?
21 to 35 miles (37%)
11 to 20 miles (24%)
More than 50 miles (19%)
36 to 50 miles (10%)
6 to 10 miles (8%)
5 miles or less (3%)
More than 2000 Len Penzo dot Com readers responded to last week's question and it turns out that 2 in 3 of you commuted more than 20 miles one-way at some point in your working career. And, somewhat surprisingly, almost 1 in 5 of you had a daily one-way commute of more than 50 miles. As for yours truly, my longest regular one-way commute was 40 miles. Frankly, I'm surprised that I made that trek for as long as I did.
This week's question was brought to you by reader Frank. If you have a question you'd like me to ask the readers here, send it to me at Len@LenPenzo.com and be sure to put "Question of the Week" in the subject line.
By the Numbers
For those who are looking to earn a little extra cash outside of their primary job, a recent study has identified the ten most lucrative side hustles in the US, based on their average hourly wage:
10 Resume writer (Average hourly wage: $19/hr)
9 Virtual assistant ($19/hr)
8 Photographer ($20/hr)
7 House sitter ($21/hr)
6 Event planner ($22/hr)
5 Freelance proofreader ($22/hr)
4 Notary public ($24/hr)
3 Freelance writer ($29/hr)
2 Freelance designer ($32/hr)
1 Dog walker ($43/hr)
Source: Preply.com
Useless News: Holiday Vacation
Last month my husband put up a map of the world in the kitchen and said "Honey, throw a dart at it and wherever it winds up, is where we will go on vacation!"
We just spent two weeks behind the refrigerator.
(h/t: Cardinal Fang)
More Useless News
Here are the top — and bottom — five states in terms of the average number of pages viewed per visit here at Len Penzo dot Com over the past 30 days:
1. Rhode Island (2.07 pages/visit)
2. Kentucky (2.05)
3. Wyoming (1.96)
4. Vermont (1.95)
5. Tennessee (1.94)
46. Nevada (1.64)
47. Hawaii (1.62)
48. Oregon (1.58)
49. West Virginia (1.28)
50. South Carolina (1.27)
Whether you happen to enjoy what you're reading (like my good friends in Rhode Island) — or not (ahem, South Carolina) please don't forget to:
1. Subscribe to my weekly Len Penzo dot Com Newsletter! (It's easy! See the big green box in the sidebar at the top of the page.)
2. Make sure you follow me on my new favorite quick-chat site, Gab! Of course, you can always follow me on Twitter. Just be careful what you say there.
3. Become a fan of Len Penzo dot Com on Facebook too!
And last, but not least …
4. Please support this website by checking out my sponsors' ads!
Thank you!!!! 😊
Letters, I Get Letters
Every week I feature the most interesting question or comment — assuming I get one, that is. And folks who are lucky enough to have the only question in the mailbag get their letter highlighted here whether it's interesting or not! You can reach out to me at: Len@LenPenzo.com
After reading last week's article warning about the nine biggest home repair scams, Jason left this comment:
Coincidentally, for the introductory price of $109.99, I'm offering a complete carpet cleaning package that kills roaches and termites while it cleans your carpets! Heck, it'll even keep your mother-in-law away! I can't offer this deal all day though, so hurry up and send an order to "notashyster @thepersistentitch.com."
Um … I'll take two.
If you enjoyed this edition of Black Coffee and found it to be informative, please forward it to your friends and family. Thank you! 😀
Photo Credit: public domain