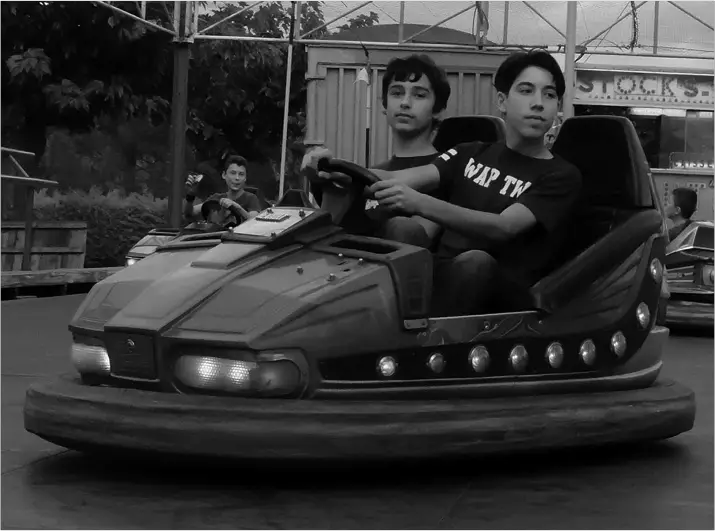 As the Association of British Insurers (ABI) and the road safety charity, Brake, work together to revise the existing learning-to-drive system, one survey suggests that the task of improving the habits and attitudes of young drivers may be considerable.
Having questioned 500 people aged between 16 and 21 years of age, the survey revealed a number of uncomfortable truths. One in four respondents believe it's perfectly acceptable to drive a motor vehicle after drinking two pints of beer. And 9% of males think it's permissible to drive after consuming even greater quantities of alcohol.
The survey further revealed that 40% of respondents are content to exceed the speed limit by 10 mph in a 30 mph zone, believing it not to be a serious concern. Worryingly, 58% of respondents say young motorists drive more aggressively or dangerously when they're accompanied by young passengers.
The survey results are unlikely to shock seasoned motorists who regularly observe the antics of young drivers. Time nurtures experience and maturity. So it's unremarkable that young drivers tend to lack the knowledge and emotional development necessary to drive safely at all times. The survey does, however, provide another opportunity for policymakers to reflect on motoring laws.
As the ABI and Brake work towards developing the learning-to-drive system, the issue of young driver habits is increasing. There is little doubt that young drivers, particularly males aged between 17 and 21, drive dangerously on occasions.
Of course, when it comes to attitudes of young drivers, not everyone thinks it's right to break driving laws. But the fact remains that a certain group of drivers cause a substantial percentage of all road traffic accidents. Unfortunately, that group is younger drivers.
Hundreds of no win no fee claims might be avoided if young drivers were to receive more guidance on how to cope with the challenges and responsibilities of being on the road. New laws could also help to protect road users by aiming to limit young drivers' potential to cause harm.
Whiplash claims are the first most popular claim when it comes to motorists.
The ABI's past director of general insurance and health, Nick Starling, said: "The current learning-to-drive regime is failing young people, as there is much more to driving than simply passing the driving test. Too many youngsters get behind the wheel who are not ready for unsupervised driving."
Photo Credit: stock photo