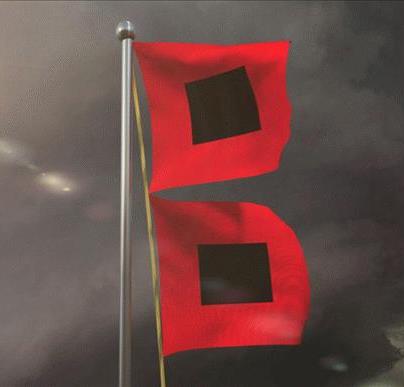 It's time to sit back, relax and enjoy a little joe …
Welcome to another rousing edition of Black Coffee, your off-beat weekly round-up of what's been going on in the world of money and personal finance.
Well … another busy week is behind us. Unfortunately I just spent all of it in bed …
And all I can say is: "Did anybody get the number of that truck?" 😉
I started feeling a bit fatigued very early in the morning on Sunday, July 10th (around 2 in the morning). It was all downhill from there. By Sunday evening I was clearly in the midst of something that felt like the flu. On Monday evening I was so weak I could barely move. I was ravaged with some severe body aches and even my teeth hurt. Not surprisingly, I tested positive for COVID shortly thereafter.
Long story short … the COVID bug drank this week's Black Coffee!
For those who are interested, yes, I had a stash of ivermectin on hand, which I started taking after the positive COVID test (along with high doses of vitamin C, vitamin D3, zinc, and quercetin). My steep downhill slide reversed course a few hours after taking the first dose of ivermectin and the vitamins and minerals.
One last thing: There are a lot of recent comments left on various articles – both old and new. Since I'm still not 100%, it may take a few days before I can finally respond to them. Thank you for your patience.
Len
Photo Credit: stock photo