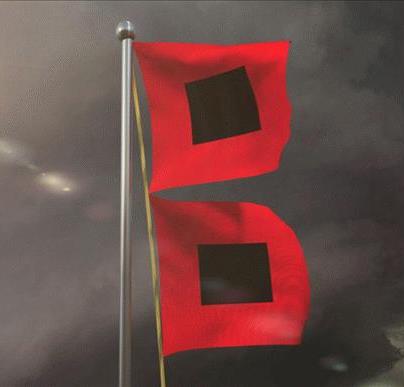 It's time to sit back, relax and enjoy a little joe …
Welcome to another rousing edition of Black Coffee, your off-beat weekly round-up of what's been going on in the world of money and personal finance.
I hope everybody had an enjoyable week. Without further ado, let's get right to this week's commentary …
Ralph would treat the day's decisions as though he were playing chess. The only trouble was that he would never be a very good chess player.
— William Golding, The Lord of the Flies
It's difficult to get a man to understand something, when his salary depends on his not understanding it.
— Upton Sinclair
In the land of the blind, the one-eyed man is king.
— Ancient proverb
Credits and Debits
Debit: Did you see this? In 2017, Austria introduced a 100-year bond that, despite the ludicrous long-term redemption period, sold at the paltry yield of 2.10%. Fast forward to this week, where the bond closed below par for the first time since it was issued. Yep – they're now underwater, which is bad news for those pension funds and insurers who ignored their roles as fiduciaries by deciding to gamble with their clients' money by investing in a high duration-risk "asset" in exchange for, at best, puny returns. Then again, they're not the only ones who are underwater:
Credit: In other news, Alasdair Macleod observed this week that, "By imposing sanctions on Russia, the West has effectively lined up its geopolitical opponents into a common cause against an American dollar-dominated faction. But Russia happens to be the world's largest exporters of energy, commodities, and raw materials, and China is the supplier of semi-manufactured and consumer goods to the world. As a result, the West is increasingly vulnerable with no apparent alternative to the dollar's hegemony." Yes, but how will it end? As Hemingway wrote: Gradually … then suddenly.
Credit: Of course, the dollar's waning influence is precisely why macro analyst Matthew Piepenburg noted this week that Janet Yellen is encouraging the use of rate hikes "to force the USD index up in an attempt to bring more foreign money into an already grotesquely bloated, over-valued and risk-saturated US stock bubble." Well … not all stocks are still bloated; some of them have already gone on a much-needed crash diet:
Debit: You can see the desperation in Washington DC and on Wall Street, as the effects of inflation – and the Fed's half-hearted response in the form of mildly-higher interest rates – are negatively impacting both Wall and Main Streets. Unfortunately, as the inimitable MN Gordon notes, "The reckoning of financial assets has only just begun. The economy is contracting and may already be in a recession. In the interim, the massive stock, bond, and real estate bubbles that the Fed puffed up have a long way to fall." Yep; it's almost as if the Fed's monetary policy architects had absolutely no idea what they were doing. Hey … I said "almost."
Debit: Speaking of inflation, after March's surge in consumer prices, the April CPI came in at an annualized rate of 8.3%, which was hotter-than-expected– not to mention near a 40-year high. Then again, you don't have to tell that to anybody who eats food on a daily basis, as the index for meats, poultry, fish, and eggs increased 14.3% over the last year – that's the largest 12-month increase since May 1979. As a result, people have started using substitutes for their protein …
Credit: Unfortunately, skyrocketing food prices – coupled with rising employee wages – are negatively affecting most American fast food chains. The good news is, McDonald's is doing everything it can to ease the burden on its customers by preserving their Dollar Value Menu – although doing so is clearly getting tougher with each passing day:
Debit: Believe it or not, there are pockets of sanity where inflation is nowhere to be found; you just need to know where to look. For example, since 1950 the price of oil has fallen by about 30% – in terms of gold. Needless to say, today we pay for our oil and gasoline in fiat paper currency that's now being mindlessly debased at lightning speed by Fed-enabled big-spending politicians – which is why the average US gasoline price at the pump was $4.32 on May 9th, while the average price of diesel fuel also hit a new record at $5.50. I guess if there's a silver a lining here, it's that there are no fuel shortages to worry about. Oh, wait …
Credit: By the way, I see new vehicle prices climbed another 1.1% in April too. However, after rising 90% over the last 24 months, used car prices have started to cool off as a growing number of potential buyers are balking due to affordability issues now that interest rates are climbing. As a result, the average price of a used car last month fell 6.4%. Well … that's progress. I guess.
Debit: Meanwhile, with a one bedroom apartment averaging $2404 in Palo Alto – where the median renter income is just $42,479 – it goes without saying that housing there is out of reach for most people. So a housing consortium is now renting sleeping pods in one Palo Alto home for $800 per month. Yes; they're cramped – but they come with a fan, a light, a folding wall desk, a smartphone charger, and a "privacy" curtain. Curiously, despite having 14 renters, the home has just two bathrooms and a small communal living space with a kitchen. Most people would call that crazy; but to any realtor, it's the definition of "cozy."
Debit: Hey … it's not just American families who are struggling to cover the rent these days; retailers are too. In fact, a recent survey found that 34% of small retail businesses were unable to make their rent in April. This number was up 6% from February. Among reasons for not being able to meet their financial obligations, retailers noted inflation, gas prices, supply chain issues, labor shortages and reduced revenues. But I'm sure this won't have any trickle-down effects of its own. On second thought, maybe it will …
Debit: Sadly, what we're actually seeing is the continued destruction of what used to be the backbone of America – that is, our local "Mom & Pop" businesses – at the expense of big box stores and national chains. Sadly, this has been happening with increasing speed since the pandemic – which has resulted in a growing number of small businesses closing shop because they got tired of taking it in the … well … here's an appropriate metaphor:
Credit: The good news is, the return of local Mom & Pop shops in the US – along with America's domestic manufacturing base – is inevitable. But only after the current fiat dollar system goes the way of the dinosaur. And it will, God willing. Because, as Mr. Piepenburg reminds us, "in the end, history (and gold) always get the last say (and laugh) at a politicized financial system as openly broke (and broken) as ours." Truer words have never been spoken.
By the Numbers
A new survey of 2000 adults looked at how different generations perceive money. Here are some of the results:
60% Percentage of Gen Xers who admitted they lack adequate saving skills.
77% Percentage of those surveyed who said they're confident in their ability to save money.
86% The share of millennials who are confident in their saving ability.
94% The share of baby boomers who are concerned about the rising cost of living – that's the most among the generations.
31% Percentage of baby boomers who think making financial plans for the future in your late 20s is enough to get by.
56% The share Gen Zers who think making financial plans for the future in your late 20s is enough to get by.
58% Percentage of people who believe they're better financial managers than their parents.
65% The share of adults who say they're uncomfortable when talking to their parents about money.
59% Percentage of everyone in the survey who say their parents have previously judged their financial habits.
58% The share of surveyed adults who say they're confident enough in their financial habits to pass them down to their children.
Source: SWNS Digital
The Question of the Week
 Loading ...
Last Week's Poll Result
Which continents have you been to? (check all that apply)
North America (81%)
Europe (8%)
Asia (4%)
South America (3%)
Africa (2%)
Australia (2%)
Antarctica (0%)
More than 2100 Len Penzo dot Com readers responded to last week's question and, with the majority of my readers living in North America, the results infer that Europe is the most popular travel destination for them. Somewhat surprisingly to me, slightly more people said they have been to Africa than Australia. One more point of interest, four people (about 0.2%) said they have visited Antarctica.
If you have a question you'd like me to ask the readers here, send it to me at Len@LenPenzo.com and be sure to put "Question of the Week" in the subject line.
Useless News: The Pub Password
Me: What's the wifi password?
Bartender: You have to buy two drinks first.
Me: Okay, I'll have a Miller Lite and a shot of whiskey.
Bartender: Is Bud Light ok?
Me: Sure. What do I owe ya?
Bartender: Sixteen bucks.
Me: Here's a twenty; keep the change. So what's the wifi password?
Bartender: You have to buy two drinks first. No spaces; all lowercase.
(h/t: Just the Facts)
More Useless News
Here are the top — and bottom — five states in terms of the average number of pages viewed per visit here at Len Penzo dot Com over the past 30 days:
1. Pennsylvania (2.08 pages/visit)
2. Minnesota (2.06)
3. Tennessee (2.01)
4. New Hampshire (2.00)
5. Nebraska (1.98)
46. New Jersey (1.70)
47. Oregon (1.69)
48. Hawaii (1.67)
49. Montana (1.63)
50. South Dakota (1.17) (!)
Whether you happen to enjoy what you're reading (like my good friends in Pennsylvania) — or not (ahem, South Dakota … for the third month in a row, Lauren!😉) By the way, South Dakota now shares the dubious distinction of being one of only four states to finish in the bottom position three times in row, joining Oregon, Wyoming and Missouri. Will the Mt. Rushmore State break the record next month? Stay tuned! Curiously, since 2010, the only state to finish in the top position for three months in a row is North Dakota.)
Oh … one last request – please don't forget to:
1. Subscribe to my weekly Len Penzo dot Com Newsletter! (It's easy! See the big green box in the sidebar at the top of the page.)
2. Make sure you follow me on my new favorite quick-chat site, Gab — oh yeah, and Parler too! Of course, you can always follow me on Twitter. Just be careful what you say there.
3. Become a fan of Len Penzo dot Com on Facebook too!
And last, but not least …
4. Please support this website by patronizing my sponsors!
Thank you!!!! 😊
(The Best of) Letters, I Get Letters
Every week I feature the most interesting question or comment — assuming I get one, that is. And folks who are lucky enough to have the only question in the mailbag get their letter highlighted here whether it's interesting or not! You can reach out to me at: Len@LenPenzo.com
Brenda dropped me a note to say hi — and ask this question:
Love your blog, Len! Why didn't you give it a fancy name like all the other (personal finance) blogs out there?
Well … because "John Smith dot Com" was already taken.
If you enjoyed this edition of Black Coffee and found it to be informative, please forward it to your friends and family. Thank you! 😀
Photo Credit: public domain