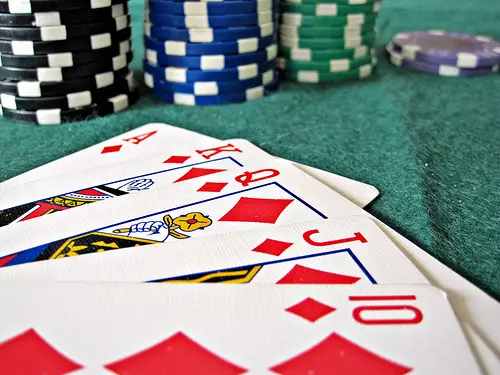 With inflation pinching wallets everywhere, finding a way to stretch your budget is more important than ever.
Unfortunately, a budget is like a rubber band – you can stretch it a long way, but eventually it will break. Of course, it's one thing to draw up a budget, but sticking to it is a process that takes time and lots of practice. If you can squeeze anything extra out of it — that's always a bonus.
With that in mind, how do disciplined, financially responsible, gamers who love playing poker, blackjack, and even roulette – better known as ruleta in Spain and other Spanish-speaking nations – get the most out of their gaming budget?
Well … here are six suggestions that help many financially savvy gamers reach that goal:
Play free games
If you want to make the most of your gambling entertainment and stretch your budget, then consider playing free games online and only spend money on the games you are confident will have a high return. Many sites have unlimited free gaming options available to players even if they don't make a deposit.
Watch where you sit
Whether you are at an actual casino, or playing online, seasoned blackjack players understand that getting themselves into the anchor seat – making them the last to be dealt – allows them to see which cards everyone else has already received. As a result, they're in a far stronger position to play. Naturally, this can help minimize your losses over time, thereby stretching your budget in the process.
Practice before you play
With all the free online games available, you'd be foolish to jump straight into real money gaming if you are unfamiliar with the rules of a game. By using the free games for practice you can learn how everything works and how to play to the best of your ability. By avoiding costly beginner mistakes thanks to your practice games, you can potentially increase your odds of winning if you do play for real money.
Compare your options
The Internet is a fantastic resource for finding out any information, and comparing online casino options is easy. Several sites offer reviews that help guide you to an establishment that is safe, secure and reliable, so you never run the risk of making a deposit with a fly-by-night site that defrauds you of your money. Stretch your budget by ensuring you enjoy only the best games with a trusted casino and never worry about whether your winnings will be paid out or not.
Claim those bonuses
Online casinos offer players generous casino bonuses when they register and make a deposit, and often for any deposits made thereafter. You can usually claim the biggest bonuses possible by making either a once-off deposit to claim a larger reward, or a smaller initial deposit to play more regularly and benefit from loyalty rewards.
Quit while you're ahead
Well … one of the biggest tried and tested strategies is to quit when you're ahead. After all, cashing out with a profit provides you with an even larger bankroll for the next time you play. Of course, deciding exactly when to quit is up to you.
The Bottom Line
Remember, if you're the type of person who has trouble staying financially disciplined, then you shouldn't play at all. That being said, by following the strategies described above, and keeping a strict bankroll, those who are financially responsible should be able to stretch their budget whenever they want to enjoy a little gaming entertainment.
Photo Credits: Images_of_Money