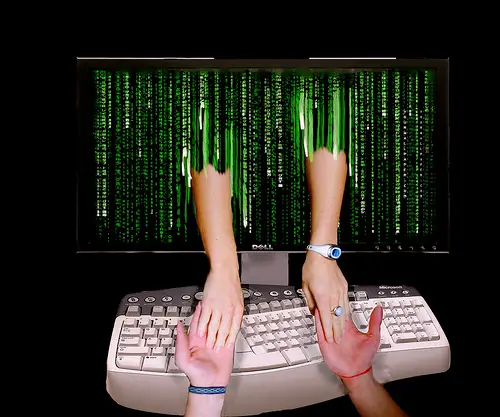 As more and more of our lives go online, it's no wonder that we look for ways to stay safe. In fact, 57% of us prefer to carry out our banking over the Internet, and that number is increasing all the time. Yet, recent reports of an increase in romance scams where people hand over their financial details remind us of the importance of staying financially safe online.
Always Use a Strong Password That Remains a Secret
In the US, the Federal Trade Commission confirmed that close to half a billion dollars were lost in romance scams in 2021. The number of cases of this type increased by almost 80% in the previous year, with the rising number of dating apps given as one of the main reasons for this change. One of the ways in which these scammers work is by gaining the trust of the other party and encouraging them to share details of their passwords and other financial information.
Therefore, the very first step is to set up a strong password that no one else can guess and that you don't share with anyone. The advice also includes changing your password regularly and not keeping a written note of it anywhere. Password managers like Zoho Vault, Dashlane, and LastPass can all be used to avoid the need to remember all of your different passwords.
Only Add Financial Details on Reputable Sites and Apps
In terms of dating apps, some steps have been taken by the most reputable companies to make them safer. These include ID verification through photos, a panic button, the option of verifying identity through a video call, and background checks on each user. You should avoid any sites or apps that don't include this type of safety feature.
A similar level of security should be expected on other sites where you need to enter financial details such as your bank account or card information. When shopping online look for the padlock in the address bar that confirms a website uses the Hypertext Transfer Protocol Secure (HTTPS) protocol for added security. You should also check that the retailer is legitimate, which can be done by searching for reviews and looking through the site to check for errors or missing information such as contact details.
Gaming is another industry where users need to be careful, particularly on sites where they need to pay for in-play items or use real money stakes. Security is an imperative feature to outline for users as it massively affects customer confidence in a brand: safety is crucial above all else when it comes to secure payments online and any legitimate online casino should aspire to offer as many secure payment methods as possible. For example, this directory listing for the best online casinos in Kuwait confirms that the most reputable sites use secure sockets layer (SSL) technology to protect their users' data. With this established clearly and accessible from the outset, customers are more likely to trust the listed casinos. This is one of the aspects that review sites look for when recommending operators.
In terms of online banking, the choice of a bank with solid security measures in place will help you to feel more comfortable about your money being safe. Look for a bank that uses multi-factor authentication. While it takes a moment longer to sign in, this is one of the most effective ways of keeping hackers out. We may see more biometric security measures being put in place soon, as this offers a swift way of signing in using a mobile device.
Beware of Links and Emails
No matter who you are speaking to online, one of the main risks comes from links that take you to dummy pages designed to capture your most sensitive data. These links can be contained in emails or may be hidden away in the text on unscrupulous websites.
Always check that you are on the correct site before entering any personal details. For example, you should type your bank's URL directly into the address bar or else enter their own app, rather than following a link to their page. If in any doubt, exit the page and start again. Going back to dating app romance scams, sending links to new contacts while urging them to keep the relationship secret are among the tell-tale signs to look out for. The scammer may even start talking about marriage and the need for a joint bank account.
By following these simple steps, you can stay safer online and feel more comfortable about enjoying the convenience of dealing with your finances online.
Photo Credit: stock photo