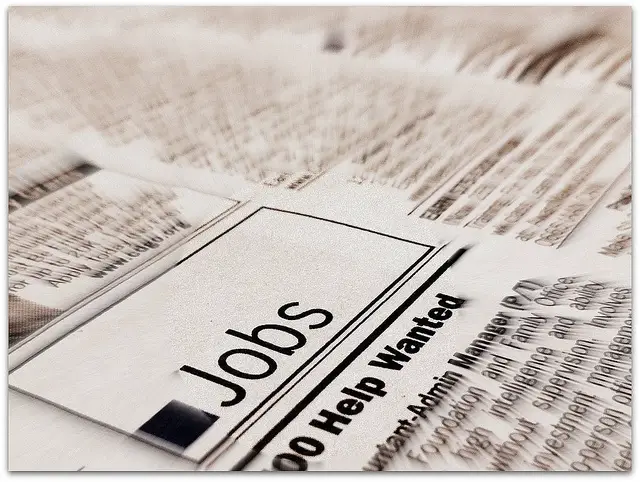 Unless you have connections, finding a new job is always difficult. There is so much competition that most companies won't even give you feedback on your applications. And getting an interview usually doesn't guarantee you a job either.
The truth is, job hunting is so much more than searching for open positions and sending your resume to employers. Fortunately, there are tips and tricks that you can follow to maximize your chances of getting a job and help you to start your new career. Here are nine of them for your consideration:
Identify Your Career Goals
The first thing you should do when looking for a new job is to identify which kind of career and which kind of job you would like. Spend time researching the type of role that you would like and how you go about applying for it. Don't be afraid to ask family, professors, career coaches, or former co-workers.
Set a realistic goal so that you can determine which career path to take. This will help you narrow down your search and identify any extra steps you need to take to make your moves such as university or qualifications.
Update Your Resume
Your resume is the first impression that you give to a potential employer. This means you often have only one side of a sheet of paper to not only describe yourself, but also separate yourself from the rest of the herd. You can ask a friend, family member, or co-worker to look over your resume or curriculum vitae (CV) and check for errors. However, the most effective way to revamp your CV is to utilize executive resume writing services.
These services will often charge you, but you can make sure that a trusted professional is going over your CV and making sure that it ticks the boxes of the larger employers. Some larger companies these days often use a keyword search as a way to sort through applications. Resume writing services can ensure that you say all of the right things in the right way so you can get your foot in the door.
Make the Most of Job Searches
Rather than limiting yourself to online manual searches, you should make the most of all of the job search options out there. This can include reaching out to companies and hiring managers directly or attending career fairs. Or you can use social media or career counseling services to expand your horizons when searching for jobs. Additionally, you can sign up for daily and weekly job alerts to come to your email so that you can maximize your potential job search opportunities.
Be Confident
Confidence can be a big contributor to whether you are hired or not. Applying for jobs that you are interested in even if you don't meet all of the essential requirements allows you to show your passion for the role. Depending on the position, employers may be willing to hire you based on your motivation and your ability to learn quickly. You should include examples of your work ethic and ability to learn in your resume and emphasize how your goals align with the company's direction.
Apply, Apply, Apply
In today's job market there are hundreds of candidates out there applying for the same position as you. Employers often receive hundreds of applications for only one job. Therefore, the odds of applying for one job and getting it is very slim. You should maximize your opportunities by applying for multiple positions at the same time.
Getting your CV in front of as many hiring managers as possible can mean that you are more likely to make your move into a new job. This does not mean, however, to apply indiscriminately to every job going. You should still be selective about the roles you apply for. Set a weekly application target and make sure to employ timely follow-ups to applications you have made.
Tailor Your Resume
Sending a well-tailored and researched cover letter and resume for your application can set yourself apart from the crowd. Relevance is so crucial when applying for any job; so tailor your resume to target the job you're applying for.
Whenever applying for a position, take a few moments to check your resume against the job advert and look for improvements you can make based on their desires. You need to rejig your cv to make the most desirable qualities easily found within your application.
Create Your Position
For those times when your dream position isn't out there, try creating it! Study the industry you are looking to get into and find a company you would like to work for. Then figure out the challenges that the company faces and craft their solutions for them. This can help you get noticed without going through the conventional routes.
Don't Rush
When you finally find a job that you like, do not apply straight away. Instead, spend time researching it and reaching out to those who already work there or those posting the job. This will not only help you get noticed before your application, but it can also help you get your application into the right hands.
Ensure You Stand Out
Finding a new job is very difficult in the current market, so anything you can do to make yourself stand out from the crowd is essential. This can come from talking to the right people – or it may be as simple as choosing the right font and color scheme for your resume or CV. Regardless, you're going to need lots of perseverance.
Photo Credit: stock photo