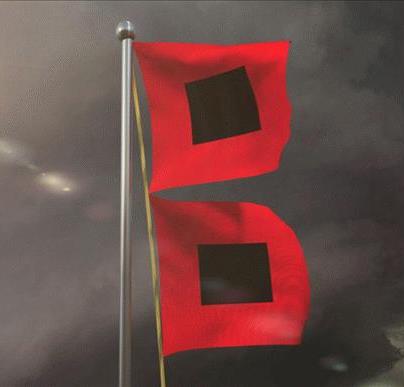 It's time to sit back, relax and enjoy a little joe …
Welcome to another rousing edition of Black Coffee, your off-beat weekly round-up of what's been going on in the world of money and personal finance.
I hope everybody had an enjoyable week. Without further ado, let's get right to this week's commentary …
Who controls money can control the world.
— Henry Kissinger
The ironic truth of the current bubble is this: it's not the effectiveness of Fed policy that rules out market losses. Rather, it's the willingness of speculators to rule out market losses that makes Fed policy effective.
— John Hussman
Credits and Debits
Credit: Did you see this? An unprecedented 1 million new job positions opened up last month. In fact, more than 3.3 million new openings have appeared in the past six months, with every single month of 2021 seeing an increase in job openings — that's the longest such stretch in history. Hooray!
Debit: Now for the punchline: There have been so many job requisitions posted by employers that there are now 1.4 million more job openings than people classified as "officially" unemployed. No, really. And if you think that's crazy, then you haven't seen this:
Credit: Then again, as one commenter on this story observed, "Why work, when you can sit at home, rent and eviction free, and have the sweet government paycheck every week for doing nothing?" Hey … it's a fair question, folks.
Debit: Meanwhile, the Wall Street Journal reported this week that the White House budget office expects the economy to reach full employment and then sustain it through the end of the decade. But they're also assuming that the Fed is going to keep interest rates so low that negative real interest rates will be in effect over the same period. Curiously, they failed to explain how inflation can remain contained in such an environment. Maybe they know something we don't …
Debit: Speaking of inflation, government data released this week shows that the "official" (read: woefully understated) annual inflation rate has risen to 5.4%. So much for the Fed's "transitory" narrative. As macroeconomist Daniel Lacalle notes, "The lesson is that you can't print and spend your way to prosperity; artificially bloating GDP always hurts the economy in the long run — especially the middle class who suffer more via the loss of purchasing power and difficulty to save."
Debit: Meanwhile, this week Tyson's CEO, Donnie King, affirmed that inflation isn't some crazy conspiracy theory. In fact, he noted that higher costs are hitting his poultry company faster than the firm can raise prices. So it should be no surprise that he also said people should expect applicable retail prices to increase next month. Funny how that works.
Debit: The good news is that average hourly earnings were up 4% year-over-year in July — that signals more inflation pressure. And since actual inflation is now running at more than 13% annually, those raises are nowhere near enough to stop the erosion of household purchasing power and long term savings; it's insidious — and it can be quite quick. By the way, if you're wondering just how fast your wealth can drain away, well … pay attention:
Credit: As Lacalle laments, "The government continues to announce trillion-dollar (stimulus) packages as if any growth at any cost was acceptable. How much is squandered, what parts are not working, and which ones generate negative returns on the economy are never discussed." Imagine that.
Debit: Needless to say, the reason we're in the current economic rabbit hole we now find ourselves in, is because 50 years ago this week Richard Nixon announced this fateful "temporary" monetary policy decision (while fudging the truth regarding the ultimate consequences in the process) …
Credit: William L. Anderson notes that Nixon's move "turned the '70s into one crisis after another — and the current economy faces risks of even greater magnitude. Unfortunately, Keynesian economists (still) rule the day. Charles-Maurice de Talleyrand wrote of the Bourbons in the years after the French Revolution, 'They learned nothing, and they forgot nothing.' One can say the same for Keynesians; a half century later, they seem hellbent on creating new crises and printing currency to 'fix' them." Uh huh … but on a positive note: At at least they're competent at something.
Debit: Frankly, there is no better example of the consequences of breaking the dollar's link to gold than the absurd heights being reached by the stock market. Well … aside from the skyrocketing National Debt. And massive wealth inequality. And a shrinking middle class. And the conversion from a manufacturing-based economy to one that's reliant on imports and the financial sector. And a Brobdingnagian federal bureaucracy, along with the resulting government over-reach and corruption — not to mention near-total destruction of the US dollar's purchasing power.
Credit: So … just how over-valued is the stock market today? As investment fund manager John Hussman notes, "Non-financial market-capitalization to corporate gross-value-added (GVA) is the single most reliable valuation measure, based on its correlation with actual subsequent market returns. Notably, GVA is at a record high; so the insanity you're looking at is all numerator." See for yourself — but it sure looks like insanity to me:
Debit: What does it all mean? Well … according to Hussman, "This bubble is built on near-universal confidence that serious losses can be ruled out and any setbacks will be made up quickly. Couple this lopsided bullish sentiment with record margin debt relative to GDP, and you now have an 'all-in' market. Unfortunately, that's also a market where the first question speculators will hear as they enter their sell orders will be: 'To whom?'" Which begs the question: What's a paper asset truly worth when nobody wants it?
The Question of the Week
 Loading ...
Last Week's Poll Result
How much is your monthly rent or mortgage payment (excluding taxes and insurance)?
$0 to $500 (42%)
$1001 to $1500 (21%)
$501 to $1000 (17%)
$1501 to $2000 (11%)
More than $2000 (10%)
More than 2100 Len Penzo dot Com readers responded to last week's question and it turns out that slightly more than 1 in 5 shell out more than $1500 each month for the rent or mortgage. On the other hand, 3 in 5 say they spend less than $1000 monthly for the roof over their head. As for yours truly … despite living in Southern California, after refinancing my original $1400 mortgage five times in 20 years my current monthly mortgage payment is just $490; for the record, each time I refinanced I refused to pull any cash out, as the goal was to reduce my payment as much as possible.
Sadly, today's first-time home buyers are going to be unable to take advantage of continually falling rates in the future — at least to the extent I did.
If you have a question you'd like me to ask the readers here, send it to me at Len@LenPenzo.com and be sure to put "Question of the Week" in the subject line.
By the Numbers
The 2021 Olympics in Tokyo netted the smallest audience for NBC Universal since it began its coverage of the games back in 1988. Here are the key numbers:
15,500,000 Number of daily average viewers for the Tokyo games.
42% Decrease in daily viewership compared to the 2016 games in Rio de Janeiro.
31,100,000 Number of daily average viewers for the 2012 London games.
$1,000,000,000 Amount NBC Universal paid for the rights to broadcast the Tokyo games.
$1,200,000,000 NBC Universal's total ad sales for the Tokyo games; although it did have to comp ad space to some underwhelmed advertisers.
0 Marketing analysts willing to guarantee that NBC Universal will turn a profit for the 2022 Winter Olympics in Beijing.
Source: eMarketer
Useless News: Good Question
(h/t: Susan )
More Useless News
Here are the top — and bottom — five states in terms of the average number of pages viewed per visit here at Len Penzo dot Com over the past 30 days:
1. Arkansas (2.01 pages/visit)
2. New Mexico (2.00)
3. Wyoming (1.83)
4. Indiana (1.75)
5. Wisconsin (1.71)
46. Alaska (1.14)
47. Kansas (1.13)
48. Illinois (1.11)
49. Vermont (1.05)
50. Oregon (1.04)
Whether you happen to enjoy what you're reading (like my good friends in Arkansas) — or not (ahem, Oregon) — please don't forget to:
1. Click on that Like button in the sidebar to your right and become a fan of Len Penzo dot Com on Facebook!
2. Make sure you follow me on my new favorite quick-chat site, Gab — oh yeah, and Parler too! Of course, you can always follow me on Twitter. Just be careful what you say there.
3. Subscribe via email too!
And last, but not least …
4. Please support this website by patronizing my sponsors!
Thank you!!!! 😊
Letters, I Get Letters
Every week I feature the most interesting question or comment — assuming I get one, that is. And folks who are lucky enough to have the only question in the mailbag get their letter highlighted here whether it's interesting or not! You can reach out to me at: Len@LenPenzo.com
Here's another gripe sent to the Len Penzo dot Com Complaint Department from Jayson:
Your weekly poll questions aren't scientific, so they can't be trusted.
Oh, yeah? That's not what the Department of Homeland Security told me.
If you enjoyed this, please forward it to your friends and family. I'm Len Penzo and I approved this message.
Photo Credit: public domain