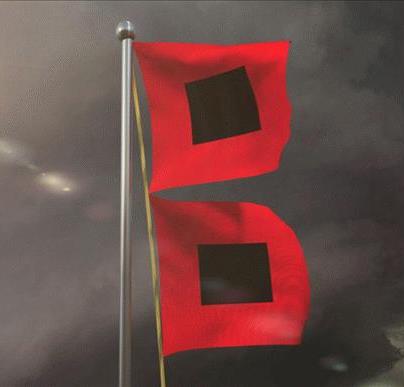 It's time to sit back, relax and enjoy a little joe …
Welcome to another rousing edition of Black Coffee, your off-beat weekly round-up of what's been going on in the world of money and personal finance.
I've got some Independence Day holiday barbecues to attend, so let's get right to this week's commentary …
A nickel ain't worth a dime anymore.
— Yogi Berra
Trust your landmark and run through the smoke. It's going to open up eventually.
— Ezekiel Elliott
Credits and Debits
Debit: Did you see this? The Wall Street Journal reported this week that, "the number of unemployment-benefit recipients is falling at a faster rate in Missouri and 21 other states canceling enhanced and extended payments this month, suggesting that ending the aid could push more people to take jobs." Wait … so discontinuing benefits that pay people more not to work, actually encourages them to get off the couch and find an employer? Imagine that.
Debit: In other news, I see that last week the Russell 2000 rebalanced its index of small company stocks. Unfortunately, it appears as if the reshuffling has resulted in a further deterioration in quality of the Russell 2000 Index's components because the proportion of money-making companies in the index is now at its lowest level since 2000. Not surprisingly, with the Fed continuing to backstop the market, that doesn't seem to have investors worried.
Stocks heading to the next room in your house..bullish

Djdent (@DjdentDavid) July 1, 2021
Debit: Thanks to the Fed's continued suppression of interest rates, buyers don't seem too concerned about skyrocketing home prices either. In fact, most US cities are seeing home prices appreciate at double digits; nationally, year-over-year prices in America's 20 largest cities climbed 14.6% in April — that's the biggest gain ever. Yes; even bigger than the last housing bubble mania peak in September 2005. And yet the Fed continues to buy $40 billion of mortgage backed securities every month.
It's hockey (stick) season!

Basil "Patrick Star" Fawlty (@InncentBystndr) June 29, 2021
Debit: One thing is certain: almost every datapoint that was released by the government this week has pointed towards a stagflationary environment; perhaps the biggest of them all was the June manufacturing survey. It showed that inflation-adjusted manufacturing prices last month reached their highest level since 1973, when an oil crisis was causing havoc with America's economy. See for yourself:
Now there are mile long lines for McDonalds.

J (@J2021__) July 1, 2021
Credit: This week, Thor Bishop of the sound-money advocate, Mises Institute, warned that Americans should be worried about "the degree to which the Fed is counting on (jawboning) as a vital tool to prevent a financial crisis." In fact, Bishop notes that the Fed has been relying on propaganda to control the market "for a long time." Very true. Unfortunately, it looks like somebody forgot to the tell that to the steel market:
Debit: Of course, Bishop says there's also secondary reason behind the Fed jawboning: "Convince the public that there's nothing to fear because the experts have things covered. Inflation is temporary; growth is coming. All is well — no matter the economic struggles you yourself may be feeling. Doing otherwise would itself spark the very sort of crisis that the Fed fears."
Similar reasoning: in any given year, the median person doesn't die. Therefore life expectancy is infinite

Ken Alexander (@Beyond__My_Ken) June 30, 2021
Credit: Don't tell that to BoA's Chief Investment Strategist, Michael Hartnett. This week he said he was fascinated that "so many deem inflation as transitory when stimulus, economic growth, and asset, commodity, and housing inflation is deemed permanent" — which is why he expects soaring prices to last four years. Frankly, I think the current monetary system will be up in smoke long before that. But, hey … maybe he's an optimist — like this guy:
Credit: This week, portfolio manager, Paul Lobosco, pointed out that "The Fed's balance sheet is now north of $8 trillion. That's $8 trillion of assets the market could not bear; $8 trillion of anti-free market extractionism. As it continues to skyrocket, look for them to remove that chart from their website to (hide) how much they've had to print to keep the system afloat." What? That's crazy talk! I mean, you don't see the Fed discontinuing their most-revealing money supply charts, do you? Oh, wait …
Same reason FRED discontinued Total Credit Market Debt? That eye popping shit had to go bro.

John Sturtevant (@JohnNSturtevant) June 30, 2021
Credit: By the way, Lobosco also is warning that, "Trees don't grow to the sky — and the Fed's tree is the tallest in history, but the roots are in decay. Being fiscally responsible shouldn't be too difficult. But add political shenanigans, lobbying, and human nature to the mix, and you've got the makings of something very sinister. Here's the rub: money has no axe to grind. It just has a way of getting even." Uh huh. Speaking of getting even …
Debit: Unfortunately, there's no way out for the Fed; they can only inflate the debt away, or crash the system. The only unknown is the timing, and that depends on how long the markets will continue pretending that the Fed has other, more palatable, alternatives. Here's the rub: The odds of somebody stepping out of the crowd and admitting the emperor has no clothes are increasing with each passing day — and that's when the real "fun" begins.
I'm not sure which is more disturbing, what he is saying, or the look in his eyes saying it.

DJ (@UnleadedCoffee9) June 30, 2021
Econ 101: There's ALWAYS enough gold available to facilitate global trade and back sovereign currencies … as long as it is properly priced.

Len Penzo (@LenPenzo) July 2, 2021
Credit: If you're looking for some advice, Lobosco offers this: "As this game wears long in the tooth, it becomes one of musical chairs. The Fed — and perhaps a few insiders — know when the music will stop. For the rest of us, it'll pay to stay close to our seats. This means knowing what you own, and why." Even better, consider buying a chair outright by diversifying your nest egg with a small amount of physical gold and silver. After all, that's what the bankers do.
By the Numbers
Traffic is back after dropping by nearly half during the pandemic. When it comes to the worst commutes in America, here are the top 10 US metropolitan areas with the worst congestion:
10 Philadelphia (37 annual person-hours of traffic delays)
10 Atlanta (37)
8 Chicago (39)
7 Dallas-Fort Worth (40)
6 Washington, DC (42)
4 Los Angeles (46)
4 San Francisco (46)
3 Houston (49)
2 Boston (50)
1 New York City (56)
Source: Texas A&M
The Question of the Week
 Loading ...
Last Week's Poll Results
Have you considered leaving your country and becoming an "expat"?
Sometimes (67%)
Never (27%)
Often (7%)
I'm already an expat! (0%)
More than 2200 Len Penzo dot Com readers responded to last week's question and it turns out that almost 3 in 4 people at least occasionally ponder leaving their native country to live somewhere else. I know I've considered it myself a few times. The big question is: Is the grass really going to be greener on the other side of the proverbial fence? For me, I don't think so. For the record, seven readers said they were already expats — it just wasn't enough to tip the poll percentage above 0%. Thank you to AniVee for contributing this week's question!
If you have a question you'd like me to ask the readers here, send it to me at Len@LenPenzo.com and be sure to put "Question of the Week" in the subject line.
Useless News: The Farmer's Pig
A farmer had a three legged pig and his neighbor asked him why the pig had only three legs. "I'll tell you," the farmer replied. "One day I was plowing my field and the tractor turned over and pinned me underneath. Believe it or not, that pig actually ran for help. He saved my life!"
"And that's how he lost his leg?" the neighbor drawled.
"Nope. One night my wife and I were sound asleep and the house caught on fire. Despite the flames, that pig came into our burning house and woke us up. I tell ya, he saved our lives!"
"Oh, I see. So that's how he lost his leg!" exclaimed the neighbor.
"Nope. That wasn't how either," the farmer said.
Exasperated, the neighbor demanded, "Okay … so how in the heck did that pig lose his leg?"
"Well …" the farmer replied, "when you've got a pig that good, you don't eat him all at once."
(h/t: Susan)
More Useless News
Hey, while you're here, please don't forget to:
1. Click on that Like button in the sidebar to your right and become a fan of Len Penzo dot Com on Facebook!
2. Make sure you follow me on my new favorite quick-chat site, Gab — oh yeah, and Parler too! Of course, you can always follow me on Twitter too. Just be careful what you say there.
3. Subscribe via email too!
And last, but not least …
4. Please support this website by patronizing my sponsors!
Thank you!!!! 😊
Letters, I Get Letters
Every week I feature the most interesting question or comment — assuming I get one, that is. And folks who are lucky enough to have the only question in the mailbag get their letter highlighted here whether it's interesting or not! You can reach out to me at: Len@LenPenzo.com
After reading my article highlighting 18 facts about ATM machines Jack offered this suggestion:
Don't forget about all the gold-dispensing ATMs a la Gold-To-Go. How else are you going to get your 24-karat fix when you're jonesing for the yellow metal?
No need to explain yourself — you had me at "gold-dispensing ATM."
If you enjoyed this, please forward it to your friends and family. I'm Len Penzo and I approved this message.
Photo Credit: public domain