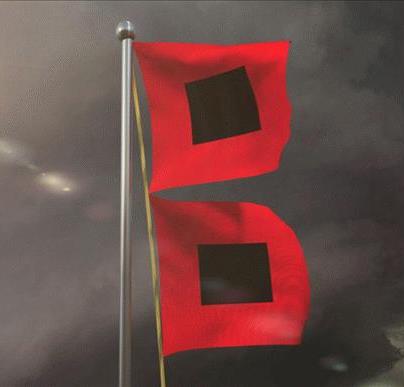 It's time to sit back, relax and enjoy a little joe …
Welcome to another rousing edition of Black Coffee, your off-beat weekly round-up of what's been going on in the world of money and personal finance.
Let's get right to this week's commentary …
A US dollar is an IOU from the Federal Reserve Bank; a promissory note that doesn't actually promise anything.
— PJ O'Rourke
Whenever destroyers appear among men, they start by destroying money, for money is men's protection and the base of a moral existence. Destroyers seize gold and leave to its owners a counterfeit pile of paper. This kills all objective standards and delivers men into the arbitrary power of an arbitrary setter of values. Gold was an objective value, an equivalent of wealth produced. Paper is a mortgage on wealth that does not exist, backed by a gun aimed at those who are expected to produce it.
— Ayn Rand
Credits and Debits
Debit: Did you see this? Amazon founder and world's richest man announced he is stepping down as CEO later this year, after reporting record revenue for the fourth quarter of 2020. Then again, with the government shutting down most of Amazon's small-business competitors in the name of "saving" humanity from the COVID pandemic, I suppose those record profits shouldn't come as much of a surprise.
Bezos To Spend Newfound Free Time Bulldozing Small Businesses In Person https://t.co/dKinAIQ2pv

The Babylon Bee (@TheBabylonBee) February 3, 2021
Debit: In other news, I see the Fed is still holding rates at zero and buying $120 billion in bonds every month, while increasing their bond purchases every time the market has threatened to roll over. Curiously, since rallying off the March 2020 lows, all that liquidity freshly-printed currency has also perfectly coincided with increased speculation in the stock market. Although I'm sure those two events are completely unrelated. Like, totally.
Credit: If you ask Charles Hugh Smith, he says "the stock market has been punctured by the thin blades of truth. It's fatally wounded but nobody dares notice; the wounds are barely visible, but the internal damage is mortal." As a result, he says, "The stock market is already stumbling and will soon crash." Sadly, it appears that Charles decided to stop taking his meds. After all, everybody knows that stocks only go up.
Why are you buying it?
Because it's going up.
Why is it going up?
Because others are buying it.
Why are they buying it?
Because others are tweeting about it.
Why are they tweeting about it?
Because it's going up.

Sven Henrich (@NorthmanTrader) February 1, 2021
Debit: This week Goldman Sachs warned that the recent short squeeze events with Gamestop and other stocks "demonstrate that unsustainable excess in one small part of the market can create broader turmoil, boosting the risk of one fund's unwind snowballing through the market." In other words: if retail traders continue to push the most shorted stocks higher, the entire market could crash. How 'bout that; it looks like Goldman Sachs is a big fan of Charles Hugh Smith.
Credit: For his part, market analyst Wolf Richter says the latest short squeeze fiasco on Wall Street has finally exposed to the masses that, thanks to the Fed, not only are the big players over-leveraged, but also that the stock market is both broken and rigged: "The idea that price discovery takes place on a rational transparent basis, but free of rampant manipulations, has totally imploded." Well … better late than never. I think.
StockCats (@StockCats) February 4, 2021
Credit: On a related note, Pam and Russ Martens report that, "What's being ignored is that the largest federally-insured banks in this country, that now double as trading casinos thanks to the repeal of the Glass-Steagall Act, have every incentive to suck in small investors to create an escape route for themselves; this occurs — by hook or crook — at every market bubble top." Oh … and speaking of escape routes:
Credit: So while Gamestop traders can put the stock market at risk, the asset with the most potential to bring down the entire financial system is silver. And when you consider that global investment demand for silver last year was $10 billion — give or take a few — it's easy to imagine just how high the silver price could get if just 1% of the estimated $100 trillion currently invested in stocks, bonds and real estate decided to migrate into precious metals.
Pirate SILVERSQUEEZE (@p1r473) February 2, 2021
Credit: Of course, the tiny silver market's ability to expose the entire monetary system sham is exactly why COMEX allows the sale of paper silver contracts at a rate that require nearly 200 days of silver production to cover them. Even more absurd is what happened on Tuesday. As Renaissance Men observed, "silver was smashed $2 after the banks sold 900 days of production. That's not hedging; it's open price suppression. This is how empires fall." Heh. You can say that again.
Credit: In 1729, Voltaire observed that fiat money always returns to its intrinsic value of zero — a fate that asset manager Egon VonGreyerz is now warning will strike the dollar no later than 2024. Hey … it's possible. Just don't tell the mainstream media; they believe paper dollars conjured out of thin air by the Fed are superior wealth protection to "unbacked" physical gold and silver. Yep. Now quiet on the set! Roll cameras in 3 … 2 … 1 …
Credit: As financial analyst James Turk notes, "The real cause of today's trials and tribulations is a broken monetary system. Money is the heart of economic activity, and inferior money results in an inferior economy. So the consequences of Nixon's decision in 1971 to abandon gold are coming home to roost, which isn't a surprise to anyone who knows monetary history." Nor should it be to you. (Otherwise, I really need to do a better job here.)
Debit: So … how broken is the current debt-based monetary system? Consider this: A lawful US dollar was originally promised as being equivalent to 0.7734 troy ounces of silver — which is why US coins had silver in them until 1965. But over time, the government gradually weakened the law. In fact, the US dollar can now be legally debased to zero — which is why a paper dollar in your pocket today will fetch just 0.0300 ounces. And even less tomorrow.
Debit: Unfortunately, most people don't realize how devalued the US dollar has become. When measured against gold, the dollar is already down 99% since 1913. But, as VonGreyerz reminds us, "a 100% loss of value from today is actually that remaining 1%." And that means the game can end at any moment — all it's going to take is one modestly-wealthy investor to call the bankers' bluff and demand delivery of the physical silver that they claim to own, but clearly don't have.
By the Numbers
With this week's announcement that Jeff Bezos is stepping down as CEO of the company he founded, Amazon, let's look at some figures related to his wealth:
$192,300,000,000 Bezos' approximate net worth on Jan 22, 2021.
1 Bezos' rank among the world's richest individuals.
$82,000 Bezos' annual salary as Amazon CEO.
$149,353 Amount of cash Bezos earns every minute.
$2,489 Amount Bezos earns every second.
Contributing Sources: Business Insider; WebBee
The Question of the Week
Loading ...
Last Week's Poll Results
How many months of expenses will your emergency savings fund cover?
One (33%)
Three (23%)
Less than 1 (17%)
More than 3 (16%)
I have no savings (7%)
Two (4%)
More than 2200 Len Penzo dot Com readers responded to last week's question and it turns out that almost 2 in 5 have three months' expenses or more of emergency savings set aside for a rainy day. Hooray! On the other hand, almost 1 in 4 have less than one month of expenses held in reserve. That's scary.
If you have a question you'd like me to ask the readers here, send it to me at Len@LenPenzo.com and be sure to put "Question of the Week" in the subject line.
Useless News: True Confessions
Wife's diary …
Dear Diary:

Tonight, I thought my husband was acting weird.

We had made plans to meet at a nice restaurant for dinner. I was shopping with my friends all day long, so, I thought he was upset at the fact that I was a bit late, but he made no comment on it. Conversation wasn't flowing, so I suggested that we go somewhere quiet so we could talk. He agreed, but he didn't say much. I asked him what was wrong. He said, 'Nothing.' Then I asked him if it was my fault that he was upset. He said again that he wasn't upset, that it had nothing to do with me, and not to worry about it.

On the way home, I told him that I loved him. He smiled slightly, and kept driving. I can't explain his behavior. I don't know why he didn't say, 'I love you, too.'

When we got home, I felt as if I had lost him completely, as if he wanted nothing to do with me anymore.

He just sat there quietly, and watched TV. He continued to seem distant and absent. Finally, with silence all around us, I decided to go to bed. About 15 minutes later, he came to bed. But I still felt that he was distracted, and his thoughts were somewhere else.

He fell asleep; I cried. I don't know what to do. I'm almost sure that his thoughts are with someone else. My life is a disaster!
Husband's diary …
A one-foot putt. Who the hell misses a one-foot putt?
(h/t: RD Blakeslee)
More Useless News
Hey, while you're here, please don't forget to:
1. Click on that Like button in the sidebar to your right and become a fan of Len Penzo dot Com on Facebook!
2. Make sure you follow me on my new favorite quick-chat site, Gab — oh yeah, and Parler too! Of course, you can always follow me on Twitter too. Just be careful what you say there.
3. Subscribe via email too!
And last, but not least …
4. Please support this website by patronizing my sponsors!
Thank you!!!! 😊
Letters, I Get Letters
Every week I feature the most interesting question or comment — assuming I get one, that is. And folks who are lucky enough to have the only question in the mailbag get their letter highlighted here whether it's interesting or not! You can reach out to me at: Len@LenPenzo.com
After finding my blog and reading more than a few articles, Prometheus sent this:
You do realize how demeaning it is to refer to your wife as Honeybee?
Not really — but if it's true I'm lucky she hasn't caught on yet.
If you enjoyed this, please forward it to your friends and family. I'm Len Penzo and I approved this message.
Photo Credit: public domain