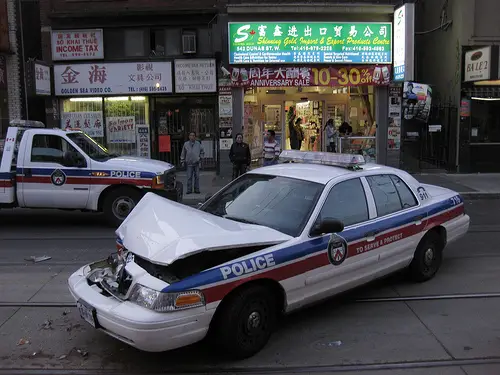 While choosing auto insurance might not seem like a big deal, it could be if you opt for the wrong type of policy or end up with inadequate coverage.
Although everyone should learn the basics, understanding this kind of insurance is especially critical for new policyholders. Fortunately, there are many easy ways to compare your options by utilizing online auto insurance reviews.
To help you get started, consider the following tips for selecting auto insurance:
Check the Competition Annually

If there's one industry that changes often, it's auto insurance. For that reason, you should look at reviews at least once a year. During that time, you would be amazed at how much can change. The quickest and easiest way to accomplish this is by taking advantage of online services. You'll discover excellent reviews by the top insurance providers.
Improve Your Credit
Within the past several years, insurance companies have increasingly relied on potential customers' credit ratings. Similar to reviews, look at the reports generated by Equifax, TransUnion, and Experian annually. If you see anything out of line, take care of it immediately. The higher your FICO score, the lower you'll pay for auto insurance.
Choose Your Deductible Wisely
The deductible is what you would pay to your auto insurance provider if you ever need to file a claim. So, if you have an excellent driving record and haven't caused an accident in a long time, you can save money simply by increasing the deductible. Even a small change can make a significant difference — like increasing your deductible from $500 to $1000.
Select a Reputable Company
Although there are many smaller and lesser-known insurers out there, you'll typically get better coverage and more options by going with a reputable company. The best insurance companies offer outstanding customer service, benefit from a streamlined claims process, and provide a highly-satisfactory experience.
Review Repair Terms & Conditions

One aspect of auto insurance that most people never consider is where they have to take their vehicles for repairs. Some insurers try to guide their policyholders to mechanic shops that use cheap replacement parts. So find out if you have the freedom to choose the business that fixes your vehicle, one that uses only original equipment manufacturer (OEM) parts that tend to last much longer and perform far better.
Ask for Discounts
While most auto insurance companies offer discounts, these vary from one insurer to another. When conducting an online review, look for providers that line up the best with your circumstances. Here's a great example: If you have a teenage driver, you already know you're going to pay more for their coverage. However, many companies offer a nice discount for students who maintain a grade point average of 3.0, or rank in the top 20% of their class.
Know That What You Drive Matters

Premiums also vary based on what you drive. As you can imagine, coverage for a sports or luxury vehicle will cost you more money. But you could also pay more by driving a large-sized vehicle. Again, you want to choose an auto insurance company that offers the best coverage and the lowest prices for the type of car you currently drive or plan to purchase.
Look for Mileage Deals

It's common practice for insurers to lower rates for people who only put a few miles on their vehicles, even if it's temporary. So, if you anticipate that at some point, you'll work from home more or the business you're employed by plans to relocate closer to where you live, choose an insurance company that'll apply a discount to your premium.
Bundle Your Policies
If you want to keep your homeowner's, renter's, auto, motorcycle, and other types of coverage with the same company, be sure to look at insurers that bundle policies. With that, you'll enjoy a discounted rate. If you paid for each policy individually, you would spend substantially more on coverage.
Shop Around
Auto insurance providers set premiums based on two criteria: the underwriting process and their specific rating system. With underwriting, experts determine the level of risk associated with each applicant. What they find combined with how they rate potential customers is what determines how much customers pay. This is important since both underwriting and rating systems vary among insurers. So, shopping around is essential. Often, an individual will get a rather hefty quote, only to find the same coverage at a different insurance company for much less.
The Bottom Line
Looking at reviews is an excellent place to start when searching for a great auto insurance company. From there, consider the other tips provided. Yes, most insurers are honest, but sadly, some aren't. The key is to avoid scam businesses that make bold promises but don't deliver.
Photo Credit: Commodore Gandalf Cunningham