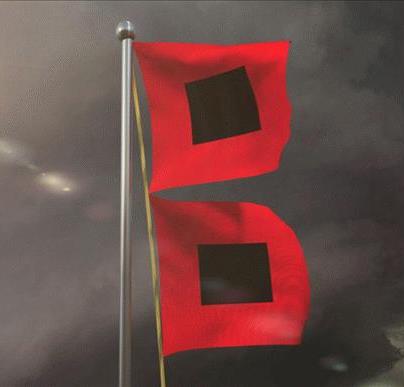 It's time to sit back, relax and enjoy a little joe …
Welcome to another rousing edition of Black Coffee, your off-beat weekly round-up of what's been going on in the world of money and personal finance.
Okay, let's get right to it …
Without knowledge action is useless — and knowledge without action is futile.
— Abu Bakr
There are some people who, if they don't already know, you can't tell 'em.
— Yogi Berra
Credits and Debits
Credit: Did you see this? In 2016, real median US household income — remember, that means it's adjusted for inflation — was $62,898. Believe it or not, that was just $257 higher than what it was almost two decades earlier, back in 1999. No, really. The good news is, during the next three years it climbed 9.2% to $68,703. Not too shabby!
Real median household income by year:

1999: $62,600
2016: $62,898
2019: $68,700

American workers finally got a raise (and a nice one) after a decade and a half of flat wages.

Amazing what tax cuts can do. pic.twitter.com/qcgTijbpwP

Jon Miltimore (@miltimore79) November 12, 2020
Debit: Despite the wage increase, Fed Chair Jerome Powell says he's not very optimistic about the future — especially for people in the service industries."We're not going back to the same economy," he says. "We're going back to a different economy." Whatever that means. As for the Fed's printing presses, which continue to be stuck in overdrive, Powell insists that, "the time for fiscal discipline is not now." Okay. But when was it ever?
Debit: One sure sign of America's rotten economy is its floundering airline industry. With airline passenger volumes in the US still down — 65% in October from last year — airline ticket prices have crashed, increasing worries that the airlines' revenue streams won't be enough to service existing debts. Imagine that.
Debit: Of course, with air carriers in such dire straits, it should be no surprise that some analysts are estimating that the airlines only have between nine and 11 months of cash available in reserve to keep them flying at their current burn rate. If they say so. Then again, it's always important to be aware of those who know — and those who don't …
Credit: Market analyst Dave Kranzler isn't surprised. He says, "In all likelihood, the economy is much weaker that it appears from stimulus-juiced economic reports that emerged over the summer. Auto- and new-home-sales are already starting to roll over precipitously — with the stock market historically overvalued." True. But there's no need to be a worrywart when the Fed has our backs. Right?
We dont need sales to support hyper valuations.
Optimism and Fed is all thats needed. https://t.co/YjXGCMpcRr

Sven Henrich (@NorthmanTrader) November 18, 2020
Credit: Speaking of stimulus, MN Gordon says that's the last thing Americans need. Why? Because, "perpetuating the lie of printing press money is not a means for long term prosperity. It steals from tomorrow by loading up future generations with debt. It steals from yesterday by debasing the dollar. It distorts and disfigures prices in crude and offensive ways. It also finances unlimited government." Yes … but other than that, it works wonders.
Debit: Of course, it's no coincidence that the US Federal deficit has never been this high in recorded history. In fact, it's more than twice the level of the Great Financial Crisis of 2008. See for yourself:
Debit: By the way, for those of you counting at home, the federal government just ran a $284 billion deficit in October. Not surprisingly, that's the highest October budget gap in American history too. Unfortunately for all of us, what they say is true: sow the wind, reap the whirlwind. So you better be ready — because it's coming …
Credit: So where to hide? Well … this week billionaire John Malone said he's protecting himself from the Fed's ongoing dollar debasement by diversifying into hard assets, multi-family housing, and irrigated farms. "So now I'm growing potatoes," he says. Frankly, potato farming makes perfect sense for somebody who no longer trusts the dollar — and you can bet Mr. Malone won't be cashing in his, ahem, chips until we have a new currency.
Credit: Thankfully, there's an easier — and far more flexible — way to preserve wealth than buying a farm: physical precious metals. To equal gold's 1980 price peak of $850, a single ounce of the yellow metal would have to reach almost $20,000. Even more astounding, the inflation-adjusted price of silver would have to be $950 to match its 1980 high of $50. I know it seems absurd — but when the world finally abandons the dollar for good, those prices will be a bargain.
Credit: Oh … and Happy Thanksgiving, everyone! Even if we are being told by some people that it needs to be canceled this year …
'We Must Cancel Thanksgiving,' Says CDC Scientist Who Looks Suspiciously Like A Turkey In A Lab Coat https://t.co/s46ahFqVF6

The Babylon Bee (@TheBabylonBee) November 20, 2020
By the Numbers
Here's more bad news for the airline industry: Thanksgiving travel in the US is expected to see its biggest one-year decline since 2008, when the last Great Financial Crisis was at its peak. Here's a closer look at some expected holiday travel numbers:
50,000,000 Americans who are expected to travel this year for Thanksgiving.
55,000,000 The number of Thanksgiving travelers in 2019.
50% Expected drop in Thanksgiving airline travelers from last year.
4.3% Expected year-over-year drop in Thanksgiving automobile traffic in 2020.
80% Estimated decline in New York City's Thanksgiving visitor traffic compared to 2019.
4 The number of Thanksgiving destinations that are being targeted by more people this year than in previous years. (Key Largo, FL; Key West, FL; Sedona, AZ; Scottsdale, AZ)
Source: Forbes
The Question of the Week
 Loading ...
Last Week's Poll Result
Are you a millionaire?
More than 2100 Len Penzo dot Com readers answered last week's poll question and it turns out that 1 in 4 of them say they're worth at least a million bucks. I'd like to think that suggests that there are far more financially-disciplined people out there than I originally thought. It may also indicate that people who are good with money enjoy reading personal finance blogs. And if you're a cynic, it's ample proof that the declining value of a dollar is a very real phenomenon.
If you have a question you'd like to see featured here, please send it to me at Len@LenPenzo.com and be sure to put "Question of the Week" in the subject line.
Useless News: Fast Money
A man knew that he would soon be inheriting a fortune upon the death of his sickly father. In anticipation of that quickly-approaching windfall, the man wanted two things:
to learn how to invest his inheritance and,
to find a wife to share his fortune.
One evening at an investment meeting, he spotted a beautiful woman lawyer.
"I'm, not handsome," he said to her, "but my father is very sick, and I'll soon inherit 20 million dollars."
Of course, women lawyers are just as good as men when it comes to estate planning. So two weeks later, she became his stepmother.
(h/t: RD Blakeslee)
Other Useless News
Here are the top — and bottom — five Canadian provinces and territories in terms of the average number of pages viewed per visit here at Len Penzo dot Com over the past 30 days:
1. Ontario (1.96 pages/visit)
2. Saskatchewan (1.85)
3. Quebec (1.78)
4. Alberta (1.71)
5. Northwest Territories (1.67)
9. Newfoundland & Labrador (1.45)
10. British Columbia (1.39)
11. Nova Scotia (1.33)
12. Manitoba (1.25)
13. Yukon (1.00)
Whether you happen to enjoy what you're reading (like those crazy canucks in Ontario, eh) — or not (ahem, all you hosers living on the frozen Yukon tundra) — please don't forget to:
1. Click on that Like button in the sidebar to your right and become a fan of Len Penzo dot Com on Facebook!
2. Make sure you follow me on Twitter — oh yeah, and Parler too!
3. Subscribe via email too!
And last, but not least …
4. Please support this website by patronizing my sponsors!
Thank you!!!! 😊
Letters, I Get Letters
Every week I feature the most interesting question or comment — assuming I get one, that is. And folks who are lucky enough to have the only question in the mailbag get their letter highlighted here whether it's interesting or not! You can reach me at: Len@LenPenzo.com
This week, Randy took a few minutes to fill out an official Len Penzo dot Com complaint form:
Here in Kansas we're tired of the 'dumbing down of America' by morons, and it appears you fit in that category.
Well, what did you expect, Randy? People like me who insist on living here in California are morons by definition.
If you enjoyed this, please forward it to your friends and family. I'm Len Penzo and I approved this message.
Photo Credit: stock photo