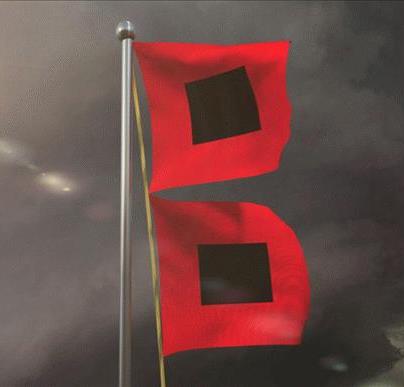 It's time to sit back, relax and enjoy a little joe …
Welcome to another rousing edition of Black Coffee, your off-beat weekly round-up of what's been going on in the world of money and personal finance.
I hope everybody had a good week. Although I will say it is more than a bit strange watching the Masters golf tournament in the middle of November. Oh, well. Let's get to this week's financial commentary …
You can't borrow your way out of debt.
— Daniel Hannan
Debts are like children: begot with pleasure, but brought forth in pain.
— Moliere
Modern slaves aren't in chains — they're in debt.
— Anonymous
Credits and Debits
Debit: Did you see this? This week Deutsche Bank proposed that people who work from home should be taxed 5% in order to smooth the transition process for those who have been suddenly displaced "and fund subsidies for the lowest-paid workers who usually cannot work from home." The bank calculates that such a tax could raise $49 billion per year in the US alone. No, really.
Fiscal deficit just made another fresh 70-year low.

Someone's gotta pay for this.

Warm up the printing press. pic.twitter.com/DaGz74hg9K

Otavio (Tavi) Costa (@TaviCosta) November 11, 2020
Credit: One thing is certain: The US definitely lacks the income required to accommodate its massive spending appetite. Just how out of whack are the US Treasury's tax receipts when compared to the national expenditures? Well … as macroeconomist Bill Holter notes, "Let the following chart of the US debt situation sink in and you'll understand just how dire the situation is." Indeed:
Debit: Of course, low interest rates are required to service America's ever-increasing disparity between income and outgo. So it shouldn't be surprising that investment guru, Scott Minerd, is predicting that the 10-year Treasury note yield, which is currently in the neighborhood of 0.8%, could flip to negative 0.5% by 2022. Yes, negative. That means so-called "investors" would be paying the government to hold their cash. As if that makes any sense.
Debit: If negative yields finally do get here — or even remain near the zero-bound — what are the odds that fixed-income investors such as retirees, life-insurance companies, and pension funds will continue to find assets with yields that are high enough to keep them solvent? My guess is about the same odds as this happening …
Debit: Meanwhile, a growing number of nations — led by the Eurasian geopolitical economic bloc of countries led by China and Russia — have been reducing their use of dollars to settle trade. In fact, between January and March of this year, just 46% of the bilateral trade between Russia and China was settled in US dollars. That's an all-time low. It's also down from 75% just two years ago.
Credit: Financial analyst Dave Kranzler warns that the dollar's diminishing role in global trade is because it's "backed by the 'full faith and credit' of a government that's technically insolvent, other than its ability to print currency to fund its enormous spending deficit — a deficit that will climb rapidly over the next 12 months." Uh huh. And I'm sure I'm not the only one who can see what's wrong with this picture. The truth is … there's always someone:
Credit: Indeed, as MN Gordon observes, these "currency debasement policies that prop up big government and zombie corporations are bullish for stocks — for now. But in practice, the policies are turning the dollar — the dollars you own — into bird cage liner." Which I guess ain't all bad … if you own a bunch of parakeets. So it helps to do your financial research first.
Debit: By the way, many people believe the euro is even worse off than the dollar. As macroeconomist Alasdair Macleod noted last month, "The Eurozone's banking system is a heartbeat from collapse." Of course, if that happens, the euro will almost certainly be dragged down with it. On second thought, maybe these banks are invincible after all …
The truth about #banks finally.. pic.twitter.com/lmxfpGmIj9

intolerant cat (@intolerant_cat) November 11, 2020
Credit: Asset manager, Jon Case, had a waning of his own this week: "We know from 900 years of fiat currency history what's going to happen next — the most iconic example being the money printing during Germany's Weimar Republic. And there are lots of parallels today to what happened 100 years ago." Psst. And for the shy kids in the back who actually aren't sure how that turned out, it looked like this:
Credit: As Macleod notes, the end game is not going to be pretty. He says, "There will be acute hardship as the rotten system collapses, but so be it." Amen. Unfortunately, Macleod also notes that "the civil conflicts and evolution to a sound monetary system depend on how long events take to evict the looters in government." That it does. Let's all hope the required purge will be swift and decisive.
By the Numbers
Here are the ten cities in 2020 with the lowest cost of living expenses:
10 Omaha, NB
9 Louisville, KY
8 Mesa, AZ
7 Corpus Christi, TX
6 Albuquerque, NM
5 Lexington, KY
4 Tucson, AZ
3 Lincoln, NB
2 Wichita, KS
1 El Paso, TX
Source: Move.org
The Question of the Week
Loading ...
Last Week's Poll Result
Which of these is responsible for most of your net worth?
Stocks (45%)
Something else (25%)
Home equity (22%)
Other real estate (9%)
More than 1900 Len Penzo dot Com readers responded to last week's question and it turns out that slightly more than 4 in 9 have used stocks to build the bulk of their wealth. Interestingly, 1 in 4 can thank something other than stocks or real estate for the bulk of their net worth; if I had to guess, I suspect a large majority of those people attribute the majority of their wealth to a business or businesses they own. What do you think?
If you have a question you'd like me to ask the readers here, send it to me at Len@LenPenzo.com and be sure to put "Question of the Week" in the subject line.
Useless News: GI Insurance

Airman Jones was assigned to the induction center where he was to advise new recruits about their government benefits, especially their GI insurance.
It wasn't long before Captain Smith noticed that Airman Jones had almost a 100% record for insurance sales, which had never happened before. Rather than ask about this, the Captain stood in the back of the room and listened to Jones's sales pitch.
During the pitch, Jones explained the basics of the GI Insurance to the new recruits, and then said: "If you have GI Insurance and get killed in battle, then the government has to pay $200,000 to your beneficiaries. However, if you don't have GI insurance, and you go into battle and get killed, then the government only has to pay a maximum of $6000."
"With that in mind," he concluded,"which bunch do you think they're going to send into battle first?"
(h/t: Cowpoke)
Other Useless News
Here are the top — and bottom — five states in terms of the average number of pages viewed per visit here at Len Penzo dot Com over the past 30 days:
1. South Dakota (2.04 pages/visit)
2. Oklahoma (2.00)
3. Arkansas (1.81)
4. Kentucky (1.77)
5. New Mexico (1.69)
46. Maryland (1.25)
47. Iowa (1.24)
48. Connecticut (1.21)
49. Montana (1.08)
50. Rhode Island (1.03)
Whether you happen to enjoy what you're reading (like my friends living in South Dakota) — or not (ahem, Rhode Island) — please don't forget to:
1. Click on that Like button in the sidebar to your right and become a fan of Len Penzo dot Com on Facebook!
2. Make sure you follow me on Twitter — oh, and Parler too!
3. Subscribe via email too!
And last, but not least …
4. Please support this website by patronizing my sponsors!
Thank you!!!! 😊
(The Best of) Letters, I Get Letters
Every week I feature the most interesting question or comment — assuming I get one, that is. And folks who are lucky enough to have the only question in the mailbag get their letter highlighted here whether it's interesting or not! You can reach out to me at: Len@LenPenzo.com
After reading an article here explaining why people shouldn't be embarrassed about being frugal, Les Conyers added this:
I've chosen to be frugal and I'm proud of it. The Joneses are broke, busted and disgusting!
And yet, Les, so many people insist on keeping up with them anyway.
If you enjoyed this, please forward it to your friends and family. I'm Len Penzo and I approved this message.
Photo Credit: public domain