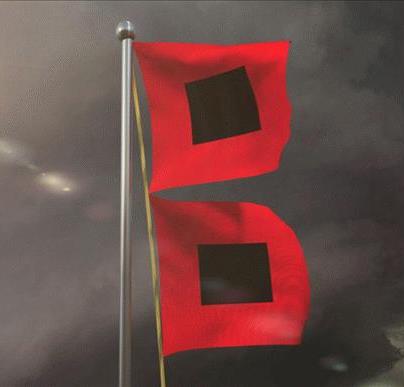 It's time to sit back, relax and enjoy a little joe …
Welcome to another rousing edition of Black Coffee, your off-beat weekly round-up of what's been going on in the world of money and personal finance.
First off, I want to thank everyone who offered their support and condolences last week. Your kind words provided me with some much-needed comfort during an emotionally trying time. I really appreciate it.
Okay, let's get right to it …
No society can surely be flourishing and happy when the far greater part of its members are poor and miserable.
— Adam Smith
The corruption in business and government; the tyranny; the world-strangling debt and deficits — all of it is possible only with fiat currency.
— Franklin Sanders
Credits and Debits
Debit: Did you see this? Professor Teresa Ghilarducci, who is one of the nation's leading experts on retirement, says that half of all Americans aged 55 and up will retire in poverty or near-poverty. What exactly does that mean? Well … the professor says a person who's 65 and living on $20,000 a year or less will end up suffering from "chronic deprivation for the rest of their life."
Debit: Then again, it's not just older Americans who are plagued with low incomes. The Social Security Administration just released their latest wage statistics and they show that 2 out of 3 American workers earned less than $50,000 in 2019. Unfortunately, that's not the worst of it — 50% of the entire American workforce made less than $34,248 last year. Yes, half! Meanwhile …
Debit: In other news, despite record-low mortgage interest rates, the share of homeowners who are four months behind on their mortgage payments hit a 21-year high in July. The 120-day delinquency rate stood at 1.4%, up from 0.12% in July 2019 — that's the highest level since data tracking started in 1999. As if the Fed needed yet more evidence that their reckless zero-interest rate policy (ZIRP) continues to be an abject failure.
Credit: Speaking of ZIRP, last week economist Darwin Larmack warned that as rates approach 0%, only the finance industry thrives because zombie and other corporations use ever-increasing leverage to buy existing capital. "The consequence," Larmack warns, "is a smaller percentage of debt backed by productive capital — in a system where total debt can never be repaid, and the can is kicked until it can't anymore." In other words: We're stuck with a system that could have been designed by these guys …
Debit: In fact, the enormous amount of malinvestment caused by 0% interest rates over the past decade is one reason why Larmack is now predicting that "the S&P 500 is unlikely to have a positive nominal total return during the next 10 years — and it would need a miracle to achieve positive real returns." Of course, that leads me to share a prediction of my own: Mr. Larmack can officially stop waiting for an invitation to speak on CNBC. Well … at least until 2030.
Credit: Maybe that helps explain the mixed reports on Main Street. It's no secret that, thanks to the COVID shutdown, the US economy contracted by an annualized rate of 31.4% last quarter. On the other hand, annualized GDP is expected to expand 35.2% at the end of this quarter. Oh … and by the way, if you think that's the craziest good-news bad-news story you've ever heard, then you haven't heard this:
Credit: Despite the tremendous expansion that's expected this quarter, macroeconomist Jim Rickards points out "that still leaves you 7.4 percentage points in the hole, not counting the 5% drop in the first quarter. And when you apply 7.4% to a $22 trillion economy, that means you have $1.6 trillion of lost output even after the 35% third-quarter recovery." Which just goes to show, if you look hard enough, every silver lining has a cloud.
Debit: Unfortunately, Rickards says this means, "The V-shaped recovery looks more like an 'L' with flattish growth beyond the third-quarter. Things won't necessarily get much better from there, and progress is very much in doubt." Okay — but on a positive note … that's still much better than a "bathtub" recovery: A steep decline, followed by a period of stagnation — then the economy goes down the drain.
Credit: According to economist Peter Schiff, the dichotomy between Wall St. and Main St. exists because "Fed stimulus is helpful to large publicly-traded companies that can borrow by issuing bonds. In contrast, smaller companies typically rely on traditional bank loans, which are often riskier than alternative uses of bank capital. As a result, they're routinely denied credit or face much higher interest rates." Uh huh. But, hey …
We are the prime species on this planet. pic.twitter.com/lR0VUMB7Ei

Sven Henrich (@NorthmanTrader) October 14, 2020
Debit: As for the bottom line, Schiff notes that, "Although most people understand the stock market and the economy don't move in lockstep, there's still an underlying belief that a strong market reflects a strong economy. But strength on Wall St. is now driven by broader-economy weakness." Sad. And if that doesn't perfectly exemplify how free-market capitalism has become compromised in America, then I don't know what does.
The Question of the Week
Loading ...
Last Week's Poll Result
Do you use a budget to help manage your personal finances?
Yes (48%)
No (40%)
I used to, but not anymore. (12%)
More than 2400 Len Penzo dot Com readers answered last week's poll question and it turns out that 3 in 5 of them either actively use a budget to control their finances, or did so in the past. Put yours truly in the latter category.
If you have a question you'd like to see featured here, please send it to me at Len@LenPenzo.com and be sure to put "Question of the Week" in the subject line.
By the Numbers
For those who are willing to travel amid the COVID pandemic, these are the top 10 cities in the world to visit this year, according to travel-guide website Lonely Planet:
10 Denver, Colorado
9 Dubai, UAE
8 Vancouver, Canada
7 Kochi, India
6 La Paz, Bolivia
5 Bonn, Germany
4 Galway, Ireland
3 Cairo, Egypt
2 Washington, DC
1 Salzburg, Austria
Source: Lonely Planet
Useless News: Slow Driver
A state trooper spied a car puttering along on a major highway at a dangerously slow pace. So he turned on his lights and pulled the driver over to see if there was a problem with the vehicle.
Approaching the car, the trooper noticed that there were five old guys inside, and all of them except for the driver looked wide-eyed and terribly pale.
The officer then tapped on the window and the driver rolled it down. The old man then began pleading with the cop, "Officer, I don't understand. I wasn't speeding, so what seems to be the problem?"
"Sir, I agree you weren't speeding," the officer replied, "but driving slower than the speed limit can also be dangerous."
"I beg to differ, Officer," said the old driver. "I was doing the exact speed limit: 22 miles an hour."
The trooper, chuckling, explained to him that '22' was the route number, not the speed limit.
A bit embarrassed, the old driver grinned and thanked the officer for pointing out his error. The trooper then said, "Before I let you go, Sir, I have to ask … Is everyone in this car okay? Your passengers seem awfully shaken."
"Oh, they'll be all right in a minute," the old man said. "We just got off Route 119!"
(h/t: Cowpoke)
Other Useless News
Here are the top — and bottom — five Canadian provinces and territories in terms of the average number of pages viewed per visit here at Len Penzo dot Com over the past 30 days:
1. Yukon (2.50 pages/visit)
2. Saskatchewan (2.05)
3. Manitoba (1.89)
4. Alberta (1.79)
5. Northwest Territories (1.75)
9. Ontario (1.50)
10. Quebec (1.41)
11. Nova Scotia (1.40)
12. Prince Edward Island (1.25)
13. Nunavut (1.00)
Whether you happen to enjoy what you're reading (like those crazy canucks in the Yukon, eh) — or not (ahem, all you hosers living on the frozen Nunavut tundra) — please don't forget to:
1. Click on that Like button in the sidebar to your right and become a fan of Len Penzo dot Com on Facebook!
2. Make sure you follow me on Twitter — oh yeah, and Parler too!
3. Subscribe via email too!
And last, but not least …
4. Please support this website by patronizing my sponsors!
Thank you!!!! 😊
Letters, I Get Letters
Every week I feature the most interesting question or comment — assuming I get one, that is. And folks who are lucky enough to have the only question in the mailbag get their letter highlighted here whether it's interesting or not! You can reach me at: Len@LenPenzo.com
If I am to believe everything I get in my email inbox, The FBI has apparently been keeping tabs on me and they don't like what they see:
Sir: We have logged your IP address on more than 40 illegal websites. Please answer the attached questions.
Sorry — I'm going to pass. In fact, why don't you just cut out the middle man and go directly to the NSA?
If you enjoyed this, please forward it to your friends and family. I'm Len Penzo and I approved this message.
Photo Credit: stock photo