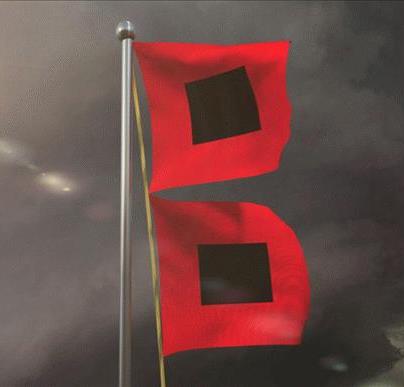 It's time to sit back, relax and enjoy a little joe …
Welcome to another rousing edition of Black Coffee, your off-beat weekly round-up of what's been going on in the world of money and personal finance.
And so it goes … we're almost two full months into the ongoing financial crisis. Unfortunately, despite the relative calm on Wall Street over the past several weeks, the worst is yet to come.
Okay, let's get started …
All the perplexities, confusions, and distress in America arise, not from defects in their constitution or confederation, not from want of honor or virtue, so much as from the downright ignorance of the nature of coin, credit, and circulation.
— John Adams
Sooner or later everyone sits down to a banquet of consequences.
— Robert Louis Stevenson
Credits and Debits
Debit: Did you see this? The departing 59-year old CEO of AT&T is retiring with an absurdly excessive pension that will provide him with a lifetime guaranteed income of $274,000 — per month. Unbelievable. Considering that AT&T's stock price is 25% lower than the $39 it was when this guy became CEO in 2007, can you imagine what kind of pension he'd be collecting if the stock price had, say, doubled or tripled?
Debit: To be fair, if you include reinvested dividends — although how many people actually do that? — total shareholder returns have added up to 55% over the AT&T CEO's 13-year career. For those of you counting at home, that works out to an average of 3.5% a year. I'm sure that makes the 250,000 AT&T employees potentially facing layoffs feel a lot better.
Debit: Speaking of laid off employees, if history is any guide, the following graph strongly suggests that anyone who is expecting a rapid recovery in the US job market after the coronavirus hysteria finally subsides, should probably definitely think again.
Debit: Meanwhile, in an attempt to keep the corporate bond market from imploding, this week the Fed officially opened up yet another of its many so-called "special purpose vehicles" (SPV) — this one to the tune of $750 billion for buying corporate bonds and ETFs. Uh huh. Please … no questions. Besides, I think we've all seen this movie before …
Credit: Of course, as Wall Street on Parade observes, those "SPV garbage cans keep the bad debt off the Fed's books. But miss not this epochal watershed: The Fed has nationalized credit and bond markets, eliminating the pricing of credit risk in a pure central-planning socialist economy, all to bail out the 1% elite." Imagine that.
Debit: Here's more good news: In just three short months, as a percentage of GDP, the central banks for the 20 largest world economies have already exceeded the quantitative easing (QE) total issued over the three full years between 2009 and 2011. Oh, relax, you big worrywart … that exponential currency growth isn't a bug — it's a feature of our banker friends' debt-based monetary system.
Debit: By the way, as this Deutsche Bank chart illustrates, now that the Fed has graced us with QE-infinity — and upwards of $3 trillion created out of thin air, distributed to both Wall and Main Streets in the past month — the conversation is now transitioning from liquidity to solvency. (h/t: JSMineset)
Credit: There are many folks who believe the National Debt can be reduced if we only elect "the right" politicians — but that's impossible as long as our current debt-based monetary system remains in place. Charles Hugh Smith gets it; he says, "The dirty little secret is that America's economy implodes once debt stops expanding." True.
Credit: The trouble is, as Amanda Howard points out, "Rather than spurring real economic gains, the Fed's QE program is supporting and further extending the bloated and fragile debt grid, as well as generating exuberance in the stock market and real estate, (thereby) fueling the largest wealth gap since the 1920s." Which is why nothing will change until the politicians wake up and agree to a monetary reset, unless …
Debit: … the system forces the pols' hands first. After all, central bank currency printing and yield repression only works as long as the economy has the capacity to absorb more debt. However, the still-unfolding financial crisis suggests that America's economic sponge is quickly approaching its debt limit, as most entities who are still willing to take on more debt can't afford it, while those who can afford it, don't want it.
Credit: Unfortunately for all of us, if a monetary reset isn't implemented, we'll remain stuck with what Ms. Howard calls "a slow stagnation death as the Fed eats the economy" characterized by: continued malinvestment and bailout-generated moral hazard. Sadly, it also means even more government growth that only benefits useless bureaucrats while stifling private sector business opportunities — oh, yeah … and your liberty too. Just in case you hadn't already noticed.
This is not the Onion or Babylon Bee. Its from San Diego County COVID alert system pic.twitter.com/CigWVFjxnF

Susan Crabtree (@susancrabtree) May 14, 2020
By the Numbers
Ten years ago, the largest US stock in terms of market capitalization was Exxon Mobil, with General Electric, Bank of America, and Wells Fargo ranked fourth, eighth and tenth, respectively — today, none of those companies are among the top 10. (Although Bank of America promotions are still going strong!) Here are the 10 largest American stocks today:
10. Proctor & Gamble (market cap: $292 billion)
9. Walmart ($344 billion)
8. Visa ($393 billion)
7. Johnson & Johnson ($396 billion)
6. Berkshire Hathaway ($456 billion)
5. Facebook ($583 billion)
4. Alphabet ($920 billion)
3. Amazon ($1234 billion)
2. Apple ($1273 billion)
1. Microsoft ($1359 billion)
Source: Morningstar
The Question of the Week
Loading ...
Last Week's Poll Result
How long until your mortgage is paid off?
What mortgage? (60%)
Less than 10 years (17%)
10 – 20 years (12%)
More than 20 years (11%)
More than 2000 Len Penzo dot Com readers answered last week's poll question and it turns out that 3 in 5 of them don't have a mortgage to worry about. Unfortunately, even people who think they own their own home free and clear are still paying rent — to their government landlord in the form of property taxes.
If you have a question you'd like to see featured here, please send it to me at Len@LenPenzo.com and be sure to put "Question of the Week" in the subject line.
This Week's Sponsor: Get the Best Insurance Rates with Gabi!
Gabi is a full-service, online advisor who compares all your insurance options to find you the right policy. Best of all, Gabi gets 7 out of 10 clients lower premiums! So what are you waiting for? Get an instant quote with Gabi and save up to $720 annually!
Useless News: The Recipe of the Week

Chicken stuffed with smoked fish. Follow me for more recipes!
(h/t: The Honeybee)
Other Useless News
Here are the top — and bottom — five Canadian provinces and territories in terms of the average number of pages viewed per visit here at Len Penzo dot Com over the past 30 days:
1. British Columbia (1.78 pages/visit)
2. Alberta (1.74)
3. Saskatchewan (1.63)
4. Manitoba (1.59)
5. Nunavut (1.50)
9. New Brunswick (1.31)
10. Nova Scotia (1.29)
11. Quebec (1.26)
12. Prince Edward Island (1.25)
13. Yukon (1.20)
Whether you happen to enjoy what you're reading (like those crazy canucks in British Columbia, eh) — or not (ahem, all you hosers living on the frozen Yukon tundra) — please don't forget to:
1. Click on that Like button in the sidebar to your right and become a fan of Len Penzo dot Com on Facebook!
2. Make sure you follow me on Twitter!
3. Subscribe via email too!
And last, but not least …
4. Please support this website by patronizing my sponsors!
Thank you!!!! 😊
Letters, I Get Letters
Every week I feature the most interesting question or comment — assuming I get one, that is. And folks who are lucky enough to have the only question in the mailbag get their letter highlighted here whether it's interesting or not! You can reach me at: Len@LenPenzo.com
For some reason, Louie felt an overwhelming need to deposit this question in the Len Penzo dot Com mailbox:
Hey, Len! Do you know how many calories there are in a booger?
Heh. You don't really expect me to bite on that one, do you?
If you enjoyed this, please forward it to your friends and family. I'm Len Penzo and I approved this message.
Photo Credit: stock photo