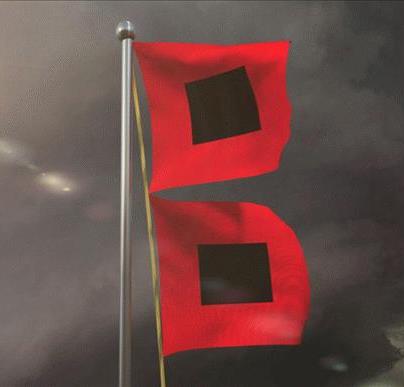 It's time to sit back, relax and enjoy a little joe …
Welcome to another rousing edition of Black Coffee, your off-beat weekly round-up of what's been going on in the world of money and personal finance.
I think it's fair to say it has been a pretty tough week for most people's investment portfolios this week. That being said, I hope everybody is having a wonderful weekend.
You can ignore reality, but you can't ignore the consequences of reality.
— Ayn Rand
If you want to see the sunshine, you have to weather the storm.
— Frank Lane
Credits and Debits
Debit: Did you see this? A recent survey of US consumers on Corona beer found that 38% "would not buy Corona beer under any circumstances." And 16% of the respondents said they were "confused about whether Corona beer is related to the coronavirus." In other words, roughly 1 in every 7 Americans is officially an idiot.
Credit: On a related note, until last week, Wall Street markets had gone full retard too — they were on an almost-constant upward trajectory, with little to no regard for earnings and other basic business and macroeconomic fundamentals. In fact, things were so bad that I was actually beginning to entertain thoughts that perpetual motion machines were real — and that there really was such a thing as a free lunch.
Credit: Then again, I also knew that until recently the markets were only going up because they had been feasting on a daily diet of currency injections that were being pumped into the economy by the Fed. And why was the Fed doing that? Because, as asset manager Sven Henrich noted earlier this month:
If central bankers don't intervene every single daypic.twitter.com/I0FnNz9K4b

Sven Henrich (@NorthmanTrader) February 19, 2020
Debit: Fast forward to this week; it's a much different story. Despite the constant liquidity injections by the Fed, the US equity market is now in the midst of its worst start to any year since 2009. In fact, the plunge in global equities has wiped out more than $5 trillion in value — equivalent to Japan's annual GDP. And that was only through Thursday. Uh oh.
Debit: Over the six trading days between February 20th and 27th, the Dow officially entered a correction — falling nearly 11%, from its record high and losing more than 3000 points. Somewhat ominously, the only other time the Dow entered a correction that fast from an all-time high was in 1928, just before the start of the Great Depression. That's probably why frustrated asset-managers are now hearing this from many of their clients:
Debit: Ahem … sadly, there was no relief for shell-shocked investors who couldn't get out on Friday, as the markets ended in the red for a seventh straight day. For the week, the S&P was down 9.3%, the Dow lost 10.5% and the Nasdaq shed 6.8%. On an historic basis, the S&P suffered its third-worst February since 1960, while the Dow limped in with its third-worst since 1930, and the Nasdaq endured its fifth-worst since 1972.
Credit: For those wondering just how much more pain the Fed is willing to take, Mr. Henrich offers his answer: "Virtually none. The economy isn't the stock market, but the stock market is the economy. Or rather the stock market is the biggest threat to the economy and (therefore) must be protected at all costs."
Debit: Unfortunately, after a decade of foisting their reckless cheap credit policies on the rest of us, the Fed and other global central bankers have nobody to blame but themselves for the resultant moral hazard and the giant asset bubbles they created. Now for the really bad news: the central banks are hopelessly cornered with no way out. At best, they may be able to delay the inevitable reckoning that has been a long time coming. If they're lucky.
Credit: As Bill Holter warns, "We have a massive credit event directly in front of us because cash flows are rapidly becoming impaired. Credit is in the process of breaking down like a domino chain being tipped. The result will be none left standing." As you can see, it won't take much to get it all started either …
Credit: By the way, for those on the sidelines who have cashed out of the stock market — waiting to scoop up bargains after the, um, last domino falls — Mr. Holter has news for you too: "Because all fiat currencies are debt based, when the credit markets become impaired, so will the currency markets — and anyone sitting in cash for 'safety' reasons will be sorely disappointed because they're in the same frying pan."
Debit: So, will the Fed initiate a coordinated central bank bailout this weekend? If they intervene — to the extent they can — will confidence return? And if it does return, then what? Because the Fed can't stop the corona virus's effect on the global economy, supply chains, and domestic businesses — effects which are still ahead of us. So buckle up, folks … this is only the leading edge of a very big storm.
By the Numbers
The initial damage reports from the market storm centered over Wall Street isn't pretty:
7 Consecutive days the S&P has closed in the red; its longest losing streak since Nov. 2016, its worst month since Feb. 2009, and its worst week since Oct. 2008.
7 Consecutive down days for the Dow; its longest losing streak since June 2018, its worst month since Feb. 2009, and its worst week since Oct. 2008.
$780,000,000,000 The market cap decline of the so-called "MAGA" stocks (Microsoft, Apple, Google, Amazon) over the last seven days.
$5,000,000,000,000 Reduction in the global stocks' market cap over the last seven days.
11 Number of years since bank stocks saw such a large weekly decline. (March 2009)
-21% Decline in airline stocks this week; the worst performance since March 2009.
39 Basis point decline in 2-year Treasury note; that's the biggest yield drop since Nov. 2008.
-6.0% Silver's decline for Feb 2020; that's its worst monthly performance since May 2016.
-3.6% Gold's decline on Friday; that was its worst day since June 2013.
-11.0% Bitcoin's decline for the week.
Source: Zero Hedge

The Question of the Week
Loading ...
Last Week's Poll Results
Do you have a bumper sticker on any car you own?
More than 2000 Len Penzo dot Com readers responded to this week's poll and it turns out that 1 in 7 of them have a bumper sticker on at least one of their vehicles. When I'm driving, it seems like I see more than that. As for yours truly, I've never had a bumper sticker on any of my vehicles; I have, however, had a couple of cars with window stickers.
This Week's Sponsor: File Taxes Online with H&R Block!
Thank you to those who have been supporting my website by taking advantage of the H&R Block offer below.
You can file taxes from anywhere online with Block by your side. H&R Block is a leading global consumer tax services provider with over 60 years of tax experience. You can get 25% off by simply clicking on the banner below.
H&R Block makes filing your taxes easy!
Hey, while you're here, please don't forget to:
1. Click on that Like button in the sidebar to your right and become a fan of Len Penzo dot Com on Facebook!
2. Make sure you follow me on Twitter!
3. Subscribe via email too!
And last, but not least …
4. Please support this website by patronizing my sponsors!
Thank you!!!!
Useless News: Facing Reality
Finding one of her students making faces at others on the playground, Mrs. Smith stopped to gently reprimand the child. Smiling sweetly, the Sunday school teacher said, "Bobby, when I was a child, I was told that if I made ugly faces, it would freeze and I would stay like that."
Bobby looked up at her and replied, "Well, Mrs. Smith, you can't say you weren't warned."
(h/t: Sharon)
Letters, I Get Letters
Every week I feature the most interesting question or comment — assuming I get one, that is. And folks who are lucky enough to have the only question in the mailbag get their letter highlighted here whether it's interesting or not! You can reach out to me at: Len@LenPenzo.com
This week I got the following comment from Nick regarding a review for some foreign exchange currency trading software:
Tried forex trading for a few months. Lost my ass.
I'm sorry to hear that — but I don't think you'll get much sympathy from folks who were invested in any market this week.
If you enjoyed this, please forward it to your friends and family. I'm Len Penzo and I approved this message.
Photo Credit: brendan-c