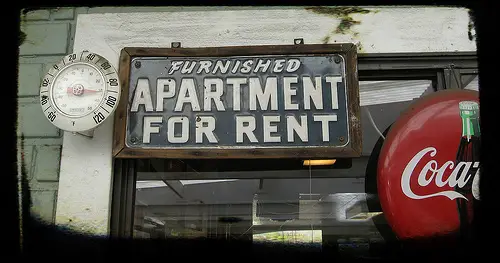 If you've ever played the "what would you do if you won the lottery" game, people always tend to have great answers. Some would quit their job and travel around the world. Others would buy a big house and lots of fun toys.
But then, there is always the serious, practical person. They will invest their money, buy some property and maybe indulge in a nice steak dinner for them and their family.
Despite being a bit boring, their reasoning is sound: Investing is always smart and buying property is an investment in itself. (No word on the steak dinner yet.)
Unfortunately for many people, buying the lottery is far from reality. But you may be thinking about investing or buying property and land. With your new property, you might have a myriad of plans. It could be building your dream home, waiting and selling it again later or renting it out.
Purchasing rental property is a fantastic option for many, as they'll be able to make money immediately on their purchase. Without that sweet lottery money though, you're not going to be able to walk up and slam a briefcase full of 100-dollar bills down. You're going to have to go through a long process of steps before you can sign the final dotted line.
Think About Everything
Sure, the idea of buying rental property sounds great but there's much more to it than just buying the property.
Are you ready to manage it? Are you ready to deal with people? Are you going to hire groundskeepers? Are you willing to be the typical movie landlord who is always hounding people for their rent checks?
Look for property that fits your current needs and goals. You've first got to make sure this is something that you're going to be willing to handle. If you've already decided on that, then proceeding ahead shouldn't be a problem.
Location, Location, Location
The above mantra almost seems like a broken record when it comes to anything involved in real estate. When it comes to your real estate property, you still need to be thinking about the location.
If the property you're buying was vacant before, what has you convinced people are going to be moving in right away? Do you have an effective marketing strategy planned to moving tenants in as soon as possible? Make sure you're doing your homework not on just the house itself, but the surrounding location as well.
Looking for a Loan
When it comes to rental loans, there are plenty of options out there. You'll want to look for one with lower interest rates and ones that can fit your payment schedule.
Although rental loans are typically 30 years, the down payment needed usually starts at 20%, compared to your home's mortgage which can hover start as low as 3%.
You'll want to make the necessary calculations to ensure you're not going to default on your loan. A good rule of thumb is that the rental price should be 1% of what you purchase price for the property.
No Debt Here
If you're looking to work your way out of debt, buying a rental property isn't one of these. Not only will lenders shy away from your application, but it will just add on the amount of debt you have, especially upfront costs.
You could go about getting a loan, but that's rarely the entire case for purchasing a property. There are bound to be plenty of things around the house that need renovating and it could be some time before you have applicants, let alone people that are moving in.
Start Small
If this is your first time buying rental property, it may be best to start small and make sure you're cut out to be a landlord. Look for single-family homes that are closer to move-in ready and not "let's get Chip and Joana Gaines on the line now."
That way, you'll only have to deal with one tenant, be in charge of a small property and get your feet wet on being a landlord and rental property owner. You've got to walk before you run, even in real estate.
Photo Credit: turkeychik