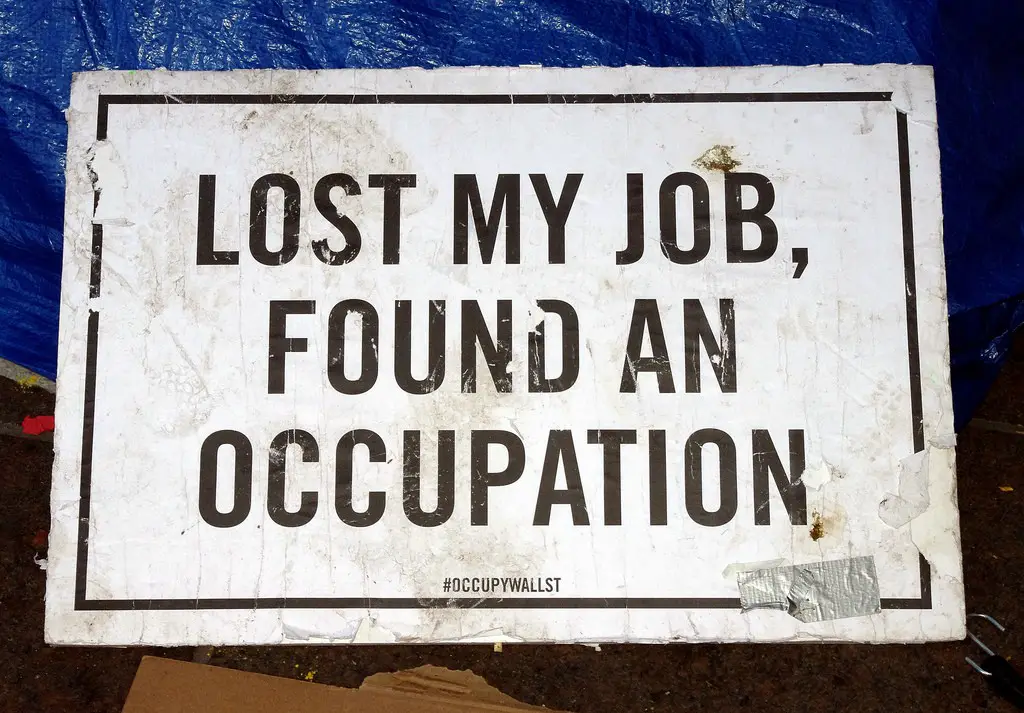 Very few of us are immune from the specter of receiving a pink slip. In fact, I know of one married couple who both got laid off on the same day.
I've seen lots of advice on the web centered around the theme "You're laid off, now what?" But that is a pitifully reactive response that doesn't offer the maximum protection to you, your family and your household finances.
A competent household CEO doesn't wait before figuring out what to do next — especially if they're the lone bread-winner in the family.
The fact is, it's your duty to ensure that you take an offensive posture on potential layoffs in order to minimize any disruptions and impacts. Of course, everybody's circumstances are different, so no two action plans will be exactly alike. Here is my action plan:
Step 1: Make Your Emergency Fund the Top Priority
Serious household CEOs who run their household like a business ensure they have at least three, and preferably six, months of living expenses in a rainy day savings account. Just keep in mind that, for many people, that may require scaling back vacation plans, cooking every meal at home, and putting off those home renovations and other big-ticket ideas until that account is fully funded.
Step 2: Expand Your Network
When you look at all the factors responsible for getting a new job, 90% of it is attributable to who you know. Expand business and social contacts at every opportunity. If you haven't already, sign up for social networking sites like Facebook and business networking sites like LinkedIn; it may not help, but it certainly can't hurt.
Step 3: Apply for Unemployment Insurance Benefits
I know. It sounds crazy, but some people forget to do this — so it's officially in my plan.
Step 4: Take a Step Back
Take a week or two off to put aside emotions and think rationally about practical questions that need to be answered regarding your future such as:
Should I try to get employment with another company or become self-employed?
Am I willing/prepared to uproot my family and relocate?
Should I go into business as a consultant, or maybe look into new business opportunities?
While you're enjoying the time off, don't forget to also:
Step 5: Reassess and Reprioritize
Reassess where your money is being spent and determine how long you can make ends meet on your severance package, unemployment insurance and rainy day savings funds.
If you're the sole bread winner like I am, you may need to have your spouse take on a temporary job to help supplement the household income until you can find a new job.
In the meantime, ensure that the use of credit cards to make up any slack in income is also strictly prohibited.
As for what to do with your 401k if you lose your job, you should avoid tapping that too, if only to avoid the onerous tax penalties that come with making early withdrawals.
Step 6: Consider Delaying Your COBRA Decision
COBRA is a federal law that allows you to continue your health care coverage after you are laid off. You're responsible for paying the cost of the coverage, which tends to be expensive. The law gives you 60 days to decide on whether or not you want COBRA coverage — so you may not want to rush. After all, you may get a job before the 60-day time period has elapsed, so why commit up front for expensive coverage you may not need?
Step 7: Treat Your Job Search Like a Job
After your one- or two-week rest period is over, start your new temporary job of finding new employment. Get up at the same time you did with your old job and wear business attire. Then concentrate the bulk of your work day on finding a new job.
Most importantly, don't dwell on the past. Instead, commit to focus on the new opportunities that surely lie ahead. By taking an offensive approach and implementing an action plan before you're laid off, you'll be in a much better position than if you wait to do something until you get that dreaded pink slip.
Photo Credit: david_shankbone