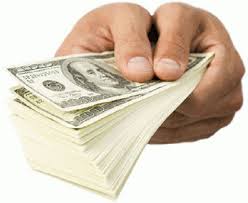 Let's be clear; it's quite difficult to deal with financial concerns these days. There are situations when you need to ask for help and in many situations, people don't know what their best option is. According to most financial experts, taking a payday loan should always be the very last resort option due to their extremely high interest rates. But what if you have no choice? In that case, it's extremely important to ensure that your payday loan terms are as favorable as possible — and that will require you to take, at a minimum, the following four key items into account:
Pay attention to the payback period
One of the few advantages of payday loans is that they usually doesn't take more than 24 hours to get the money. But, what many people forget is that short-term loans need to be paid back fast too. Typically, borrowers have to pay back the sum in around 15 days. However, if you don't manage to pay back this loan on time, you can always get in touch with the lender and ask them to roll over this loan. Of course, you should check all these things before using a lender.
Check the providers
There are literally dozens of lenders out there — but if you opt for the first lender you find, the odds are good that you won't get the best rates. That's why it's highly recommended to do your research before you opt for a solution. The good thing is that you can use the Internet for this activity. There are many review websites and online reviews that can help you make the right decision. The best lenders that provide payday loans have many positive reviews and a small number of average/negative reviews. For instance, you will probably be surprised by the positive Rise Credit reviews, which is why this lender is among the most popular options out there.
Know your needs
It's easy to get carried away by the offers provided by lenders. Many people are considering taking more than they actually need but, according to many financial experts, this is not a good option in most cases. Don't forget that because payday loans cater to people with poor credit, there is a high rate of interest involved here — so it makes little sense to take a large loan it if you don't need that much money. So, before you apply for a payday loan, you should make a plan and find the exact amount of money you will need.
Use the Internet
It's true that payday loans are convenient, but when you are applying over the Internet, the process is even easier. There are many lenders that work online, which means that you can usually finish the application process without any hassles. Moreover, you will not be spending any excessive time, energy or money because the application process is free. In most cases, you will also get a notification via email, or on your phone, in less than 24 hours.
Photo Credit: stock photo