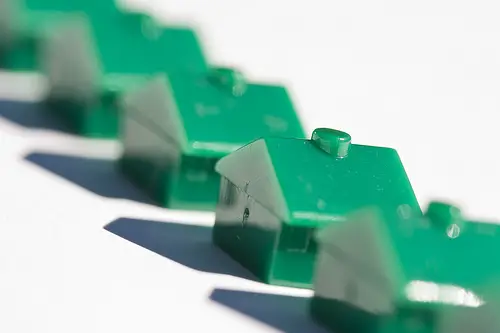 Looking to become a loan officer? Want to work at a financial institution, or expand the services offered by your current company? Many people do not accomplish this all on their own; they may use the services provided by a mortgage licensing company. What you need will depend heavily on the state in which you practice, but here's a quick overview of some of the services you could take advantage of.
Consulting
New and existing companies could all use some sage advice, and that's where consulting services come in. If you're restructuring your company's organization, bringing in new leadership, looking for state licensure, or simply need to bring in outside sources to help with corporate planning, a mortgage licensing company can help you. Existing companies often use consulting services as a key strategy to avoid making costly mistakes. This is also a useful service when initially obtaining licenses.
Compliance Training
Getting a mortgage broker license is a great start, but what happens when your business starts to grow beyond state lines? Expanding your service area calls for compliance training. A mortgage licensing company can identify everything you need to support your growth. It's a good choice for any company on the rise who may find themselves in hot water thanks to the constantly-changing laws that vary by state.
Continuing Education and Compliance
Even companies who aren't looking to expand their services further need to stay on top of a lot of different rules and regulations. After all, this is where many businesses lose money – exorbitant fines and penalties, as well as the expenses associated with the unexpected loss of a license. Mortgage licensing companies with experience have a record of established communication with state authorities, ensuring they're abreast of the latest licensing needs where you operate.
Business Organization
When you look back on the last year of business, what do you wish could have gone differently? Many mortgage brokerages, lenders, debt collectors and more have two regrets. One is that they had saved more money on their taxes. The other is that they hadn't had to endure liability suits. Both of these misfortunate circumstances can be mitigated with organizational planning, which is exactly what a mortgage licensing company can do for you.
Do You Need a Mortgage Licensing Company?
Any business that deals with mortgages cannot get too comfortable. The uncertainty of the market is what compels many businesses to start serving across state lines. If there is any possibility at all that your company will be expanding their reach, you'll need qualified professionals to support you along the way. It's also a no-brainer if the department at your company currently handling compliance is having trouble managing their workload.
Initially, hiring the services of a mortgage licensing company can seem like an additional expense your company doesn't need to take on. But when you consider the expense of lawsuits, fees, fines, and funds spent on strategies that didn't pan out, it's a drastically different picture. Streamline the licensing and compliance processes and take your business nationwide at the same time by choosing a mortgage licensing expert to walk you through everything you need.
Photo Credit: Woodley Wonderworks