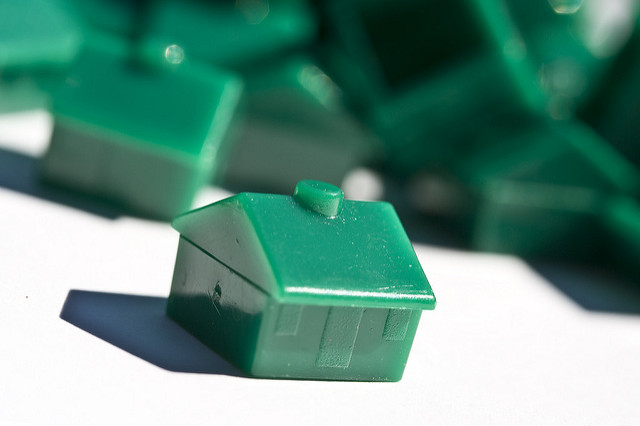 When we think of financing for a home, we often assume that there are very few options. Sure, we know about first-time home buyer's options. We might also know that we can find loans with varying term periods. But there are other options out there that most people rarely hear about. Of course, finding a mortgage company is as easy as they are plentiful — but understanding the differences can still be overwhelming. If you are about to apply for a mortgage, read on to learn more about the possibilities.
FHA Loans
These are the loans that many first-time buyers use. Why are they so popular? Because of the low credit score requirement. All it takes to get approved is a credit score of 500 to 579 and the ability to make a 10% down payment. If your score is 580 or higher, you can be approved as long as you can come up with a 3.5% down payment. Most first-time homebuyers opt for a small home that doesn't cost nearly as much as a family home. Combine that with the low credit score requirement and attainable down payment, it is easier to buy a home as a first-time buyer than any other time.
VA Home Loans
VA home loans are reserved for those who have had military service or are currently in service. There are two reasons why these loans are so popular for veterans and active military. First, they don't all require a down payment. Even if you have money saved, you may be eligible for 100% financing. It could mean a longer paying term or higher monthly premiums but that could be a good thing for you. The second reason why it's popular is that there are no requirements for mortgage insurance. Some companies require mortgage insurance so that if you default on the loan, the lender still gets paid.
USDA Loans
If you are thinking about moving to a rural location, a USDA Loan could be perfect for you. They offer these loans to anyone moving into a rural area, not just the farmers! They often offer no down payments and low mortgage insurance fees. You must have a credit score of 640 or higher to qualify.
Fixed Rate Mortgage
This is one of the most popular forms of mortgages that are available. You have one interest rate for the life of the loan. If you catch it when interest rates are low, thats an incredible deal for you when they rise later on! Traditionally, they are offered in 30-year terms which makes your payments lower. However, there are 15-year terms available that make your payments higher but also come with a lower interest rate and is quicker to complete. There has been a lot of debate about both of these options and which one is better.
Don't be afraid to ask if there are other options available to you. If you don't ask, you'll never know what kind of loan is waiting out there to serve you in the best way possible. Also, shop around and ask friends about their experiences with specific mortgage lenders. Don't settle for the first deal that just sounds good; learning about a lender's reputation and the ease of their service is just as important as getting the right type of loan for your new home. Happy house hunting!
Photo Credits: WoodleyWonderWorks