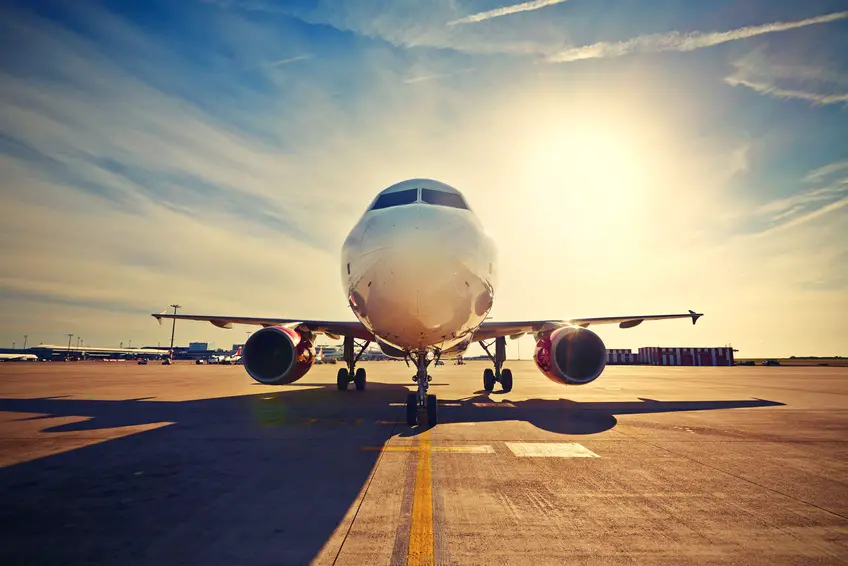 Shrinking legroom, customers dragged off flights, delays … it seems that airlines are constantly battling customer satisfaction issues. Yet according to the J.D. Power 2017 North America Airline Satisfaction Survey, customer satisfaction in the airline industry has actually increased for the fifth straight year. The survey recorded a 30-point satisfaction increase (on a 1000 point scale) in 2017.
So why is there such a disconnect between the headlines and the science?
One possible explanation: flyers can have radically different experiences depending on how much they paid for their tickets.
That's why it's so important to understand that what you're paying for isn't always representative of what you're actually going to get on a flight. What used to be a part of your fare now comes at an extra charge. Features like in-flight entertainment, WiFi, and legroom are often not included in a person's standard fare anymore.
Henry Harteveldt, a travel industry analyst at Atmosphere Research Group, spoke with the New York Times about the new ways of flying.
"You need a supercomputer sometimes to figure out what you're getting and what you're not getting," Harteveldt said. Just to add confusion to the mix, obviously not every airline's lowest fare includes or excludes the same things.
American, Delta, and United no longer allow their basic economy customers to choose their seats ahead of time. On American and United flights, some customers who opt for the basic economy packages aren't allowed to stow anything in the overhead compartments either. Paul Hudson, the president of FlyersRights.org, a consumer advocacy group, encourages flyers to check into what their tickets actually include before making the ticket purchase.
"You have to do more research than ever, Hudson said. Even if you think you know your way around this, things are changing to the point that you have to constantly review what's best for you.
Back in 2008, American Airlines introduced the rule that passengers had to pay for the first bag that they checked. Since then, airlines across the whole have upped prices and made similar inclusion adjustments. Recently, the Trump Administration rejected a rule that would have forced airlines to alert their customers of additional fees earlier in the booking process.
The price increases for the customers and the cost savings for the airlines have helped pad airlines' profits. However, Jay Sorensen, the president of IdeaWorksCompany, says that the price increases have helped create better airlines, hence the improved flyer satisfaction.
"Airlines that have strong profits are better airlines," Sorensen said to the New York Times during a phone interview. "We came through the 80s where the airlines were threadbare. I'm in Minneapolis right now in a gate area where there are new carpets, all the seats work and there's lots of information available on flat screens."
Proving the price increase works is easy. While some customers are okay with the basic ticket, others traveling in groups of friends or family may choose to upgrade, eliminating the risk of potentially not getting to sit with the people they're traveling with. This is especially true for families traveling with children.
And while there are a variety of airlines operating today, passengers may have extremely limited options along certain routes. In fact, Fortune reports that there are only four major domestic airlines in the United States today.
It wasn't always like this. There have been a number of major mergers in the airline industry since 2005, including the United Airlines-Continental Airlines merger in 2010 and the American Airlines-US Airways merger in 2013.
The BizBuySell.com Insight Report shows that 7842 businesses were sold in 2016, but airlines have sometimes struggled to attract the attention of investors.
Yet the commercial airline industry is thriving right now despite widespread customer complaints over a lack of legroom and extra fees. In 2016, the commercial airline industry carried 3.8 billion passengers and generated $501 billion around the world.
So while headline-grabbing stories of passengers kicked off flights may be on the rise, with each passing year more people are flying — and enjoying their flight. To ensure you have a pleasant flying experience, make sure that your ticket includes everything that you were expecting.
Photo Credit: stock photo