In the first article in this series, Grandfather talked about building your own house.
Here's his during the build: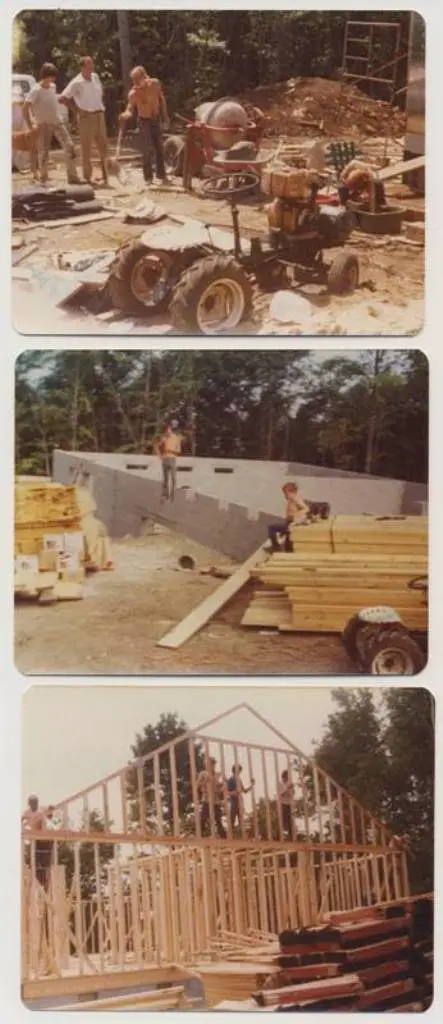 And here's where Grandfather lived while his house was being built: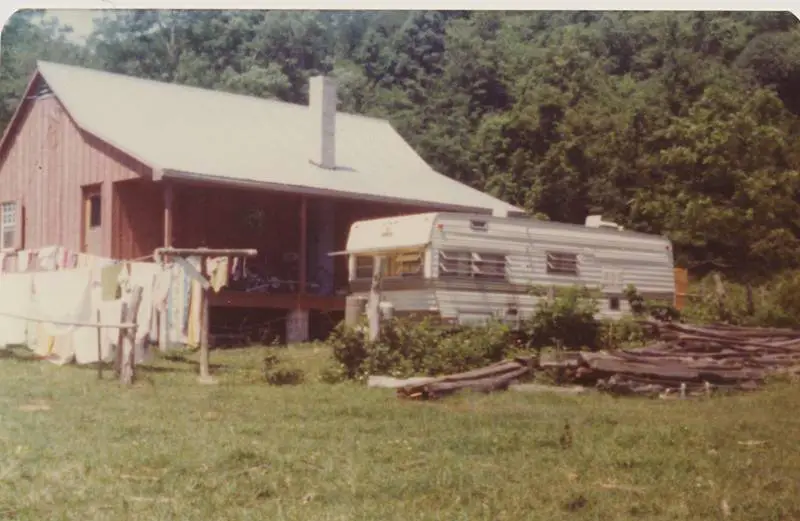 When he was younger he and his friends (most now departed) had fun together, visiting each other's houses en mass on Saturday nights.
The stairway down from the front hall to four bedrooms, a sitting room and a bathroom downstairs was the last project Grandfather built in his house. He and his friends could get going pretty good at times, so he built a thirteen-step circular stairway strong enough to hold two revelers per step:
Actually, Grandfather doesn't know why he builds things so strong. Grandfather went to Michigan State College (now University) on the GI bill. Great-Great Grandfather was general manager of the Chevrolet gray iron foundry in Saginaw, Michigan and he was pleased that Grandfather went to Michigan State, rather than the University of Michigan. Grandfather said Michigan State's engineers were more practical. Great-Great Grandfather said he hired a U of M graduate to design a conveyor and it was too fragile and collapsed.
So, maybe that's why Grandfather overbuilds — it's because he didn't go to the University of Michigan …
***
About the Author: RD Blakeslee is a nonagenarian in West Virginia who built his net worth by only investing in that which can be enjoyed during acquisition and throughout life, as opposed to papers in a drawer, like stocks and bonds. You can read more about him here. This article was originally published on 22 February 2018.
Photos: Courtesy of the Blakeslee Family