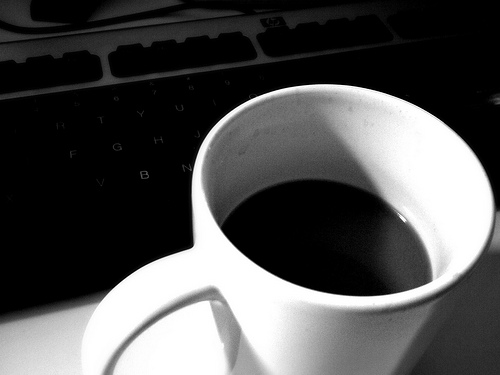 It's time to sit back, relax and enjoy a little joe …
Welcome to another rousing edition of Black Coffee, your off-beat weekly round-up of what's been going on in the world of money and personal finance.
Another awesome summer week is behind us, with fall right around the corner. Are you excited? I know I am!
Okay, away we go …
"Blessed are the young, for they shall inherit the National Debt."
— Herbert Hoover
"A billion here, a billion there; sooner or later it adds up to real money."
— Everett Dirksen
"You can ignore reality, but you cannot ignore the consequences of ignoring reality."
— Ayn Rand
Credits and Debits
Debit: In 2010, the Bank of Japan held no exchange traded funds (ETFs), which is how it should be. But, thanks to central bank meddling, it's a different world today: a financial house of mirrors, full of phony wealth and false price signals. The Bank of Japan is one of the biggest offenders too — after buying Japanese ETFs as part of unprecedented economic stimulus, they now own 75% of those funds by market value.
Credit: Here's a couple of thought experiments: What happens if the BoJ buys 100% of Japan's ETFs? Or what happens the day they decide, instead of buying those ETFs, to start selling? Hint: Try clicking your heels together three times and then repeat the following: "There's no place like home."
Debit: In other news, I see Treasury Secretary, Steven Mnuchin, warned China this week that the US may cut off access to America's financial system if Beijing doesn't comply with the United Nations' restrictions against North Korea. Heh. I can't figure out if this is misplaced hubris, or just plain stupidity.
Credit: After all, cutting off China's access to the US financial and dollar-based international monetary systems only serves to hasten the demise of the US dollar's reserve currency status. And if the dollar loses its reserve currency status, you can bet the impacts won't go over well with most of America, as it would significantly reduce middle- and lower-class living standards.
Credit: Maybe the Secretary believes that America is dealing from a position of financial strength, considering the Census Bureau reports that inflation-adjusted median household income in America was $59,039 last year; that surpasses the previous high of $58,655 set in 1999. Of course, all that really means is our standard of living has stagnated for almost 20 years — despite $16 trillion in new debt since then.
Credit: Here's more good news. I think. America's poverty rate also fell to 12.7% — that's the lowest since 2007, the year before the financial crisis hit. Too bad the rising income and falling poverty statistics are an illusion, created and maintained through the accumulation of massive debt. For now.
Debit: Speaking of massive debt, David Stockman is warning that America's constantly ballooning federal budget is a fiscal doomsday machine that's essentially on autopilot. In fact, Stockman notes that in 2027 the combined cost of mandatory programs and debt service will nearly double to $5 trillion, including a doubling of entitlement spending — even if Congress took a 10-year recess. Think about that.
Debit: I know: but the US economy is big enough to handle the debt. Actually, no … it's not. America's debt is growing more than three times faster than its economy. That's okay as long as the rest of the world continues accepting conjured dollars in exchange for the real goods they produce. Unfortunately, a growing number of countries are tiring of trading their real products for green confetti we print out of thin air.
Debit: Fortunately, America's credit card has not yet been revoked by the rest of the world. I only say that because, with Congress temporarily suspending the debt ceiling this week, the National Debt surpassed $20 trillion. In fact, the debt increased $318 billion on the very first day the ban was lifted. That is not the sign of an economic powerhouse, folks — it's the sign of a hopelessly indebted nation on the road to ruin.
Debit: Sadly, too many Americans manage their household finances just like their government. With nearly $940 billion in credit card debt — nearly $8000 per household — consumer revolving debt is now at its highest level since the previous peak nine years ago. Yes, right before the Great Financial Crisis of 2008. The bad news is, unlike the Fed, Americans don't own a printing press. Er … at least I think they don't.
Debit: Then again, maybe debt isn't such a big deal after all because the President and Congress have apparently decided that the country would be better off if they get rid of the debt ceiling law once and for all.
Debit: If that makes the hairs stand up on the back of your neck, it should. David Stockman cleverly describes the US debt ceiling law as a financial safety brake that acts as America's last line of defense against runaway government spending. In case you're wondering, it's a safety brake that has been used "only" 79 times since 1960. Hey … who says politicians can't control their spending?
Credit: Frankly, you don't have to be a rocket surgeon to figure out the answer to this question: If America racked up $20 trillion in red ink with the debt ceiling in place for roughly 100 years, then how much faster will the US National Debt increase without one? Place your answer in the comment section below. Oh … and don't forget to show your work.
Credit: As Peter Schiff notes, the politicians may eventually repeal the debt ceiling law, but our creditors may not care because, with the US dropping even the pretense of self-restraint via a theoretical spending limit, her lenders may decide it's finally time to cancel America's national credit card and impose a lending ceiling of their own. That's when the "fun" really begins.
The Question of the Week
Loading ...
Last Week's Poll Result
Chocolate, vanilla or strawberry?
Chocolate (45%)
Vanilla (41%)
Strawberry (14%)
More than 1200 people answered this week's survey question and, as expected, the great majority of them prefer chocolate and vanilla to strawberry, with chocolate holding a slight edge over vanilla. I like all three, which is why I am extremely glad Neapolitan ice cream was invented!
(The Best of) By the Numbers
You may want to think twice before inviting champion eater Matt Stonie to dinner. Here are some of his gastronomical feats:
6 Pounds of bacon he consumed in five minutes. (That's a world record.)
182 Slices of bacon it takes to make six pounds.
8 Minutes it took Stonie to gobble down a 14.5 pound birthday cake.
101 Number of traditional tacos Matt recently put away during an 8-minute span.
20.8 Pounds of pumpkin pie he devoured in 8 minutes.
10 Minutes it took Stonie to dispatch 24 gyros.
10.5 Pounds of frozen yogurt he swallowed in a 6-minute period.
Source: Major League Eating
Other Useless News
Here are the top — and bottom — five Canadian provinces and territories in terms of the average number of pages viewed per visit here at Len Penzo dot Com over the past 30 days:
1. Manitoba (2.18 pages/visit)
2. Alberta (1.63)
3. British Columbia (1.53)
4. Ontario (1.43)
5. New Brunswick (1.41)
9. Prince Edward Island (1.29)
10. Saskatchewan (1.27)
11. Yukon Territory (1.25)
12. Nunavut (1.20)
13. Northwest Territories (1.00)
Whether you happen to enjoy what you're reading (like those crazy canucks in Manitoba, eh) — or not (ahem, you hosers living on the frozen NW Territories tundra) — please don't forget to:
1. Click on that Like button in the sidebar to your right and become a fan of Len Penzo dot Com on Facebook!
2. Make sure you follow me on Twitter!
3. Subscribe via email too!
And last, but not least …
4. Consider becoming a Len Penzo dot Com Insider! Thank you.
Letters, I Get Letters
Every week I feature the most interesting question or comment — assuming I get one, that is. And folks who are lucky enough to have the only question in the mailbag get their letter highlighted here whether it's interesting or not! You can reach me at: Len@LenPenzo.com
After reading about RD Blakeslee's experience working on Ford's 8N farm tractor assembly line way back in 1949, Barbara R. shared this:
We have a 1949 8N. Her name is Daisybelle!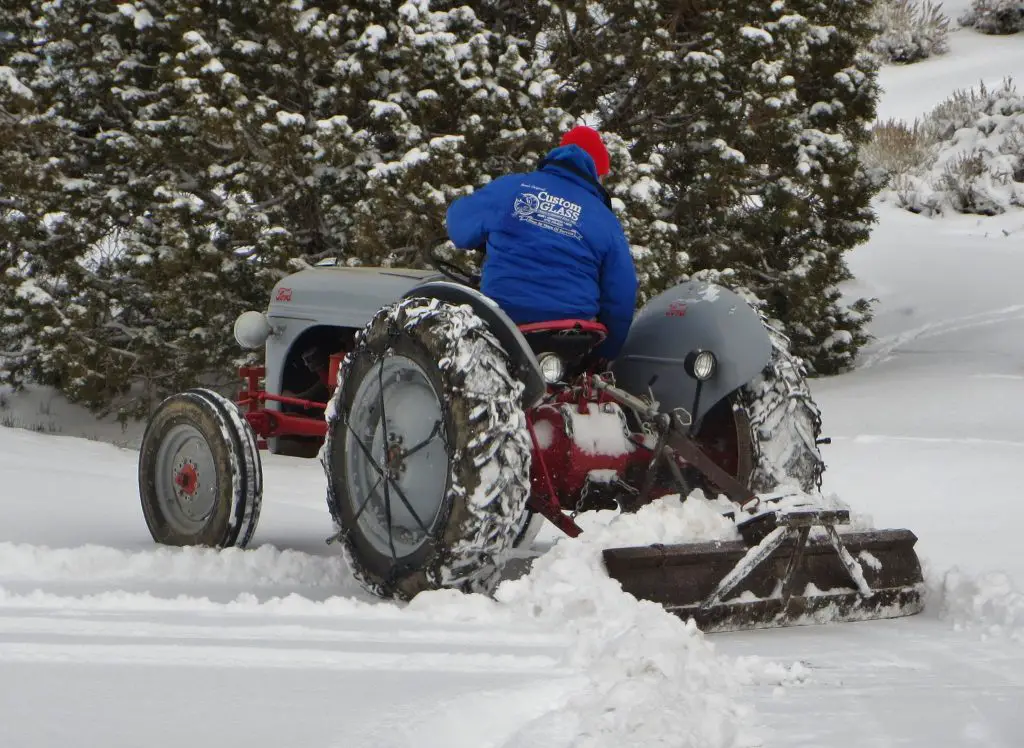 According to RD, you should sit on Daisybelle carefully — he says he may not have got all the seat bolts tightened. Thanks for sharing the photo!
I'm Len Penzo and I approved this message.
Photo Credit: (coffee) brendan-c