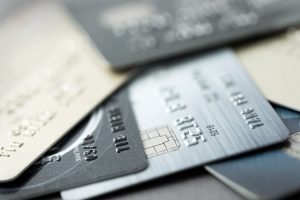 Seven in ten Americans have at least a single credit card in their name. Often times they have more, but most have at least one.
However, this doesn't apply to all generations equally, and once again millennials are the exception to the rule. Unfortunately, many financial experts worry that's a major problem.
According to Bankrate, young people are spending more than any other generation on things like groceries and gas. This has people like Bankrate's Chief Financial Analyst, Greg McBride, shaking their heads. He says that young people just don't use credit cards for these things as much as they should.
"Those basic bills represent rich opportunities to earn money back, or points that can add up to cool vacations and other rewards. So millennials might seriously want to consider putting more of their everyday spending on credit cards," Bankrate says.
The site found that millennials spend some $9568 a year on groceries and another $2796 on restaurants, more than any other generation. They also spend more on things like gas and cell phone services compared to other generations.
CNBC also reports that the best cards can save more than $1000 over a two-year period when used correctly. And, in the long run, they can even pay for themselves if they offer good benefits.
So what types of credit cards should young people consider using?
"Focus on cards that have the highest payouts in the categories where you spend the most. This is the way to maximize the return you're getting on everyday spending," says McBride.
However, the flip side to this argument is that there can be a risk of high-interest debt. With many young people drowning under impossible student loan debt, it's easy to see why they are reluctant to take on more payments each month. Still, credit cards can be instrumental in helping young people build up their credit scores.
Simply put, a credit card can be a good tool if used wisely. If someone is making bad financial decisions, it doesn't matter whether they choose to use paper or plastic.
Photo Credit: stock photo