Grandfather says he built a trebuchet.
They were used in the middle ages to fling smallpox-infected corpses over castle walls.
Grandfather used his to launch model airplanes, although some of his colleagues suggested its utility for such things as flinging the neighbor's cat back home: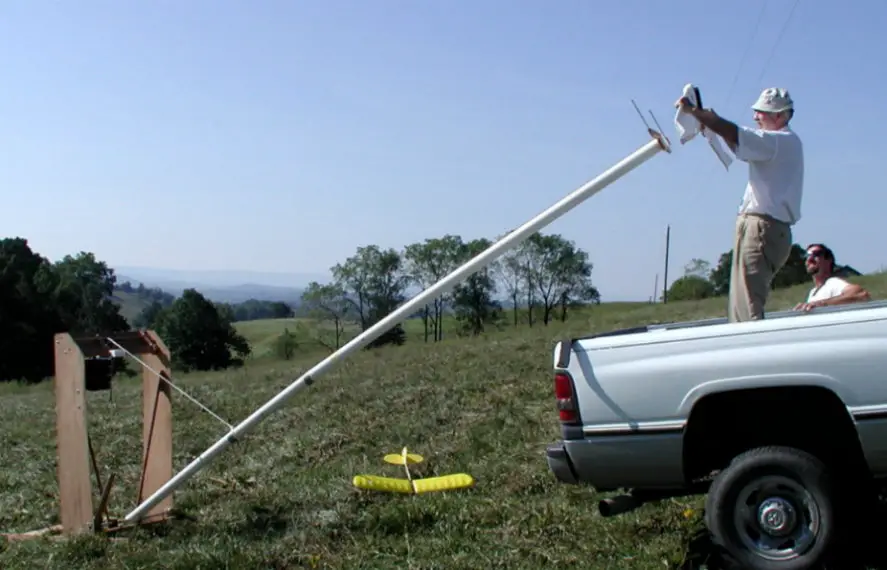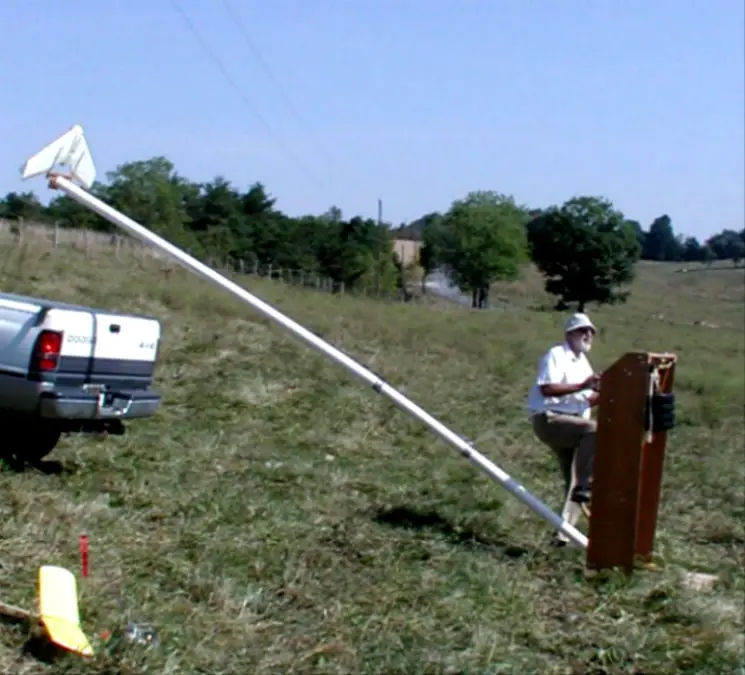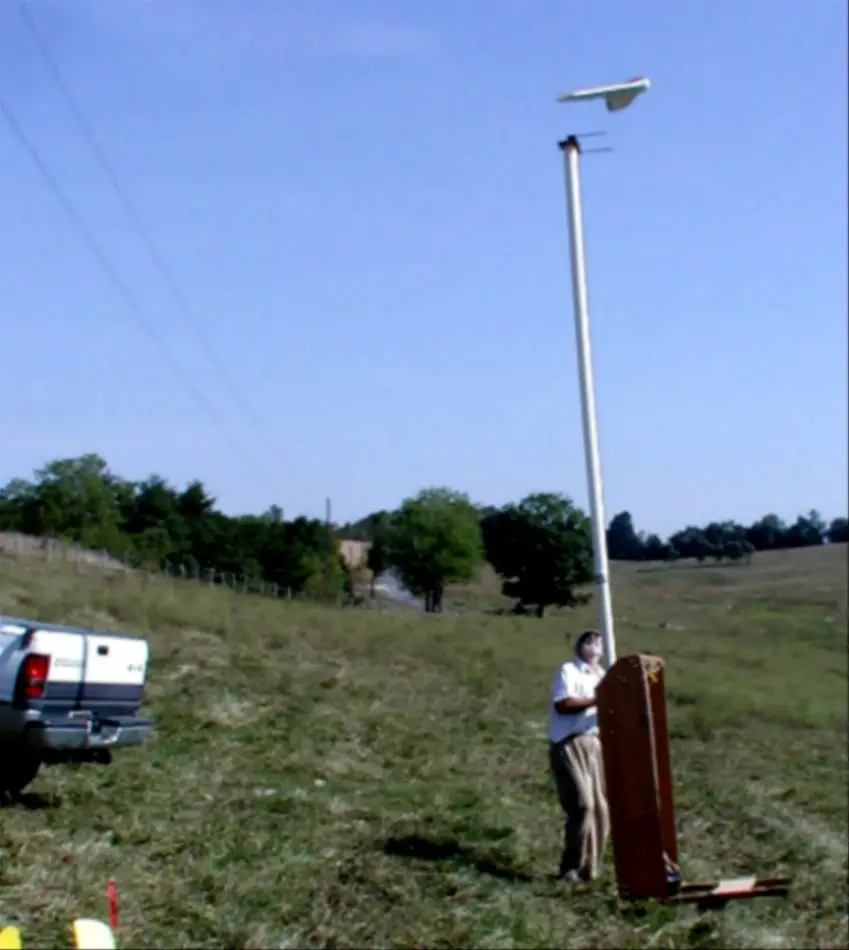 Grandfather supposes model airplane launching is not nearly as useful in the contemporary world as corpse or cat slinging — but he says he's at liberty to define "useful" for himself.
***
About the Author: RD Blakeslee is a nonagenarian in West Virginia who built his net worth by only investing in that which can be enjoyed during acquisition and throughout life, as opposed to papers in a drawer, like stocks and bonds. You can read more about him here. This article was originally published on 20 July 2017.
Original oil painting by: Grandfather's wife; Photo Credits: Jube T. Cornpone