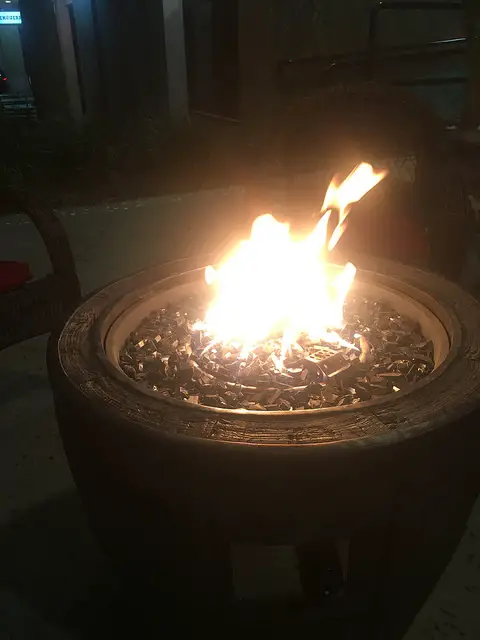 Sitting before a fire under the stars on a cool summer night is, without a doubt, what life is all about; life's about enjoying the simple things. And whether you're roasting marshmallows with the kiddos or sipping hard cider with friends, a backyard fire pit helps makes that possible.
Now, of course, a fire pit can be hazardous to your home and family if it is not built correctly or the fire goes unmanaged. This can affect the cost of your homeowners' insurance premiums which will only cause more financial stress.
But here's the truth: backyard fire pits are awesome!
If you're looking to build your own fire pit this summer, here are a few things to keep in mind:
DO:
Before anything else, make sure fire pits are legal where you live. Division manager Judy Comoletti from the National Fire Protection Association says that homeowners should consult their local fire department before using a fire pit; it could go against city ordinance!
Make sure the pit design is safe. The DIY Network writes that, "Ideally, a fire pit is constructed from fireproof material on a flat, level area at least 25 feet from a house or tree." Many city codes demand that a fire pit be encircled by rock or gravel.
Decide if the fire pit will be transportable or a permanent outdoor feature. A fire pit can be an architectural element and update your home's landscape design. However, transportable fire pits allow you to pull them in and out depending on how often you use it. If you're only planning to use the fire pit a few times a year and don't want the added expenses of taking care of a permanent outdoor fire pit, then a portable fire pit is usually the best option.
Contact your homeowners' insurance company. Having a fire pit on your property could increase the likelihood of a home accident or fire; this may mean you'll need additional coverage.
If you build the pit using flame retardant materials and follow your county's fire burning laws, you could even qualify for a homeowners' insurance discount. For example, sites like CoverHound specialize in offering discounted home insurance quotes from reputable insurance companies — so you can have your fire pit and discounted insurance too!
DON'T:
Digging a hole and calling it a fire pit does not a fire pit make. Homes.com warns that you should never build fire pit near anything flammable. Make sure the area is clear of flammable debris, and check for low-hanging tree branches overhead.
To stay safe and keep the fire burning at a comfortable distance, don't use lighter fluid or kerosene to light the fire pit; this could make it erupt in a giant fireball. Instead, use kindling or rolled up newspaper to start the fire.
Never leave the fire pit unattended. Even if the flame is small and you're only going to be away for a few minutes, a fire can gain traction fast. According to government experts from the Department of Homeland Security, "In just two minutes, a fire can become life-threatening. In five minutes, a residence can be engulfed in flames." By keeping an eye on the fire pit and keeping things safe, you won't need to worry about a house fire.
So … and you ready to upgrade your backyard? If so, then why not start building your fire pit this weekend!
Photo Credit: Todd Money