This is a sponsored article for Alliant Credit Union.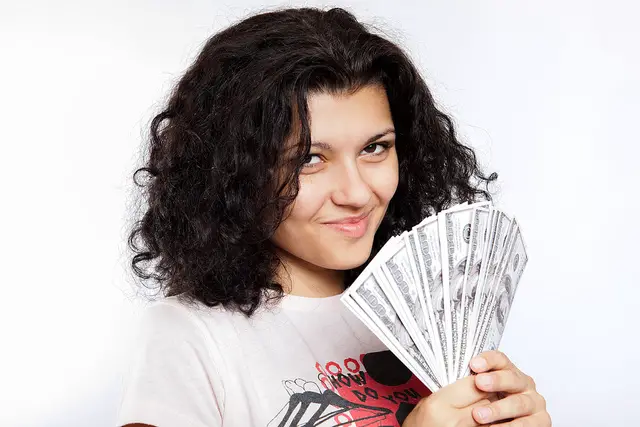 I'm sure there are plenty of money moments you've had in your life that you wish you could have back. I know I've had more than my fair share. In fact, I recently shared my ten biggest money mistakes with you.
On the other hand, I've made quite a few smart moves too — and one of the biggest is still paying dividends twenty years after I first made it.
What was it, you ask? Well … let me explain:
Like most people who require a mortgage to buy a brand-new home, I was hamstrung with a very tight household budget after the homebuilder finally handed me the keys. Keep in mind, this was back in 1997; the Honeybee was a stay-at-home mom to our Matthew, who wasn't quite one year-old and our daughter, Nina, wasn't even born yet. Of course, our goal was to do everything we could to make ends meet on a single income, but it was difficult at first because our mortgage payment consumed a significant portion of my take-home pay.
We originally had a fixed rate mortgage at 7.25% with a monthly payment of approximately $1400. Then, not too long after we first moved in to our home, interest rates began to fall. So I refinanced into a new fixed rate mortgage at 6% — but here's the key: unlike our friends, we didn't take any cash out so we could splurge on a new car or fancy vacation. That allowed my monthly payment to fall by almost $200. Let me tell you, back then, that was a financial godsend!
Over time, interest rates continued falling so a couple of years later we did the same thing and knocked another $200 off our mortgage!
Then we did it again. And again!
Meanwhile, my salary continued to increase every year, taking even more pressure off the household budget.
Fourteen years after first moving in to our new home, that $1400 mortgage payment had fallen to just $640 and an almost-insignificant portion of my income. Over time, those smaller payments allowed our kids to have the stay-at-home mom that my wife and I so badly wanted for them and as a bonus, it also increased our discretionary income so my family could enjoy a better quality of life.
With that in mind, have you ever thought about the smart money moments you've experienced? If you haven't, you should, because Alliant Credit Union is going to give $5000 to a lucky person who enters their contest — and all you have to do is share, in 300 words or less, the smartest financial decision you ever made and the impact that choice has on your life. As one of the largest credit unions in the US, Alliant places a high value on those who make smart money choices because they know what a positive impact those decisions make on people's lives.
Once you enter the contest you'll receive a referral bit.ly link — and sharing that link with the hashtag #SmartMoney on Facebook, Twitter and/or other social media could pay even more, because if you can get two people to use your unique referral link, you'll also be entered for a chance to win an additional $500!
That's all there is to it. So what are you waiting for? Now's your chance to get the kudos you deserve for being financially savvy. Who knows? You may even get a little bonus cash for bragging about it!
Photo Credit: TaxCredits