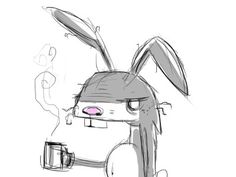 It's time to sit back, relax and enjoy a little joe …
Welcome to another rousing edition of Black Coffee, your off-beat weekly round-up of what's been going on in the world of money and personal finance.
Let's dive right in this week …
The best mind-altering drug is the truth.
— Lily Tomlin
Credits and Debits
Debit: By now I'm sure everyone has seen the video of the United Airlines passenger who refused to be bumped from an overbooked flight and had to be forcibly removed. Just remember, the paper gold (and silver) ETF markets "overbook" their customers too; their "bump day" is coming — and there will be no compensation. Well … at least compensation that's worth anything.
Debit: In other news, I see the IRS collected record amounts of both individual income and payroll taxes during the last six months. Yep. The tax collector sent more than $1.2 trillion to the federal government — and yet the US Treasury still ran a $527 billion deficit over the same period. Think about that the next time a politician claims we need higher taxes.
Debit: If you think that's crazy, last year Ford, America's second largest automaker, sold 6.7 million vehicles. Compare that to Tesla: they delivered fewer than 80,000 cars in 2016 — and many of those were heavily subsidized. So can somebody please explain how Ford's market value is currently $2.7 billion less than Tesla?
Credit: Then again, stock analyst Piper Jaffray thinks Tesla stock is a screaming deal. As an understandably dumbfounded Dave Kranzler points out, Jaffray says his analysis makes perfect sense — but only as long as investors accept something he calls, "creative valuation methodology." Heh. I'm no expert in that type of analysis, but I strongly suspect any old chicken bones will do.
Credit: Says Kranzler: "'Creative valuation methodology' sounds like something used (by) stock analysts who have taken LSD." Yes, Dave … and it seems to be much more prevalent during stock market bubbles.
Debit: Maybe the Fed should have loaded up on Tesla stock instead of all of those toxic mortgage backed securities they bought during the last financial crisis. Unfortunately, they didn't. As a result, the Fed is now technically on the edge of insolvency.
Credit: Speaking of insolvent central banks, a proposed law in Zimbabwe would compel the nation's banks to accept cattle, television sets, refrigerators and other household appliances as collateral. No, really. Am I the only one wondering if that includes electric can openers?
Credit: Yes, I know. Technically, the Fed can never be insolvent because they own a printing press. However, as Robert Murphy of Mises.org points out, "If the Fed should become insolvent from an accounting standpoint, more of the public would begin to realize just how nihilistic our fiat-currency system really is." One can only hope.
Debit: On the other hand, pension funds can become insolvent. In fact, gold-plated public pensions in Chicago, Dallas and several other locations around the country are in serious trouble; Chicago's could implode in as little as four years if the stock market tanks. Uh oh.
Credit: Fortunately, for you government workers in Chicago, Dallas and elsewhere who are worried that you'll no longer be able to retire at age 50 and pull a six-figure taxpayer-supplied pension for 35 years or more, there's still hope: I hear that LSD markedly improves your pensions' longterm outlook.
The Question of the Week
Loading ...
Last Week's Poll Result
How much cash do you currently have in your wallet?
$1 to $20 (33%)
$21 to $50 (20%)
$51 to $100 (18%)
More than $100 (17%)
None (12%)
More than 1400 people answered this week's survey question and it turns out that roughly 1 in 6 said they had more than $100 in their wallet. On the other hand, almost half said they were carrying less than $20. In fact, 12% said their wallets were completely devoid of cash … I assume those are all married men.
By the Numbers
Here are a few fun facts on Easter:
$152 Amount spent per person this Easter.
$2,580,000,000 Total spent on candy.
$2,940,000,000 Total spent on clothing.
61% People who will visit family on Easter Sunday.
52% Americans who will attend church on Easter.
49% People who will decorate eggs.
35% People who will have an egg hunt.
740 Number of different Easter cards published by Hallmark this year.
52% Americans who say the Easter bunny came before the Easter egg.
Source: The State
Other Useless News
Here are the top — and bottom — five Canadian provinces and territories in terms of the average number of pages viewed per visit here at Len Penzo dot Com over the past 30 days:
1. Alberta (1.86 pages/visit)
2. Yukon Territory (1.75)
3. Newfoundland and Labrador (1.73)
4. Manitoba (1.71)
5. British Columbia (1.69)
9. Quebec (1.60)
10. Saskatchewan (1.55)
11. Ontario (1.47)
12. Northwest Territories (1.33)
13. Nunavut (1.25)
Whether you happen to enjoy what you're reading (like those crazy canucks in Alberta, eh) — or not (ahem, you hosers living on the frozen Nunavut tundra) — please don't forget to:
1. Click on that Like button in the sidebar to your right and become a fan of Len Penzo dot Com on Facebook!
2. Make sure you follow me on Twitter!
3. Subscribe via email too!
And last, but not least …
4. Consider becoming a Len Penzo dot Com Insider! Thank you.
Letters, I Get Letters
Every week I feature the most interesting question or comment — assuming I get one, that is. And folks who are lucky enough to have the only question in the mailbag get their letter highlighted here whether it's interesting or not! You can reach me at: Len@LenPenzo.com
Tanya Yoder felt compelled to drop some spam in my inbox this week. It started out like this:
Are you secretly repelling women?
Of course not! They instinctively run away from me no matter who is watching.
I'm Len Penzo and I approved this message.
Photo Credit: Teresa Whitaker