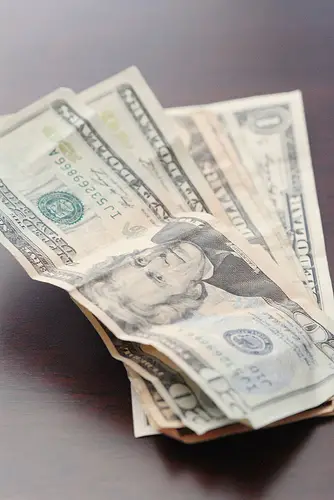 College is expensive. It can be tough to keep up with tuition payments, room and board and textbook purchases; time is also at a premium.
So, how can you possibly find the extra cash to pay for all of these things?
Luckily, there are lots of creative ways to earn extra money during school. Here are seven examples:
Apply for Scholarships
Scholarships are the perfect way to earn extra funds for school because it's basically free money. It's important to look for and apply to scholarships year-round in order to avoid missing deadlines.
If you find yourself in a pinch, some organizations offer last-minute scholarships with deadlines just before the start of semesters — but keep a deadline calendar to help you stay on top of all the important scholarship due dates.
Find Odd Jobs
If you need extra cash quickly, pick up an odd job or two. Check sites like Craigslist for opportunities to help with one-time jobs like moving or yard work.
You could also put up flyers offering your lawn mowing, home repair, snow shoveling or other services.
Establish a Budget
Sometimes, by setting up a budget, you can find extra cash in your own bank account. To make a budget, just decide how much you will spend in a month on things like groceries, gas and non-necessities and then stick to that plan.
Obviously, it helps if you livefrugally. Only purchase things you really need and avoid the temptation to splurge. Shop at second-hand shops and cheaper grocery stores. Clip coupons and look for sales. Consider getting a cheaper apartment or a roommate or even move back home. Eating out less also creates additional savings over time.
Consider Loans
Oftentimes, college students need to take out loans to make it through college. To save money, look for ones with low interest rates and ones that are subsidized or need-based.
You can apply for loans from the federal government or private loans from your school, financial institutions or loan companies.
Find out what federal loans you're eligible for by filling out the Free Application for Federal Student Aid (FAFSA). You may even get some grants, which you don't have to pay back!
Some federal loans are subsidized, but others are not. The federal government will pay the interest on subsidized loans while you're in school. And some federal and private loans can even be deferred until after you graduate.
Sell Your Old Stuff
If you've got stuff lying around that you don't use anymore, you might as well turn it into cash by downsizing; use sites like eBay or Amazon, or get a spot at a local yard sale or flea market. And many book and record stores will buy your old media.
If you're crafty, you could also make something cool or useful out of things you find lying around and sell it on Etsy, which is an online marketplace for homemade and vintage goods.
Try Crowdfunding
Crowdfunding is a growing trend among college students looking for new ways to pay for school. Crowdfunding involves setting up a campaign on a relevant website where you can ask for monetary contributions to a certain cause. Some crowdfunding sites can be used for any sort of campaign. Others are specifically geared toward education causes.
You can set up a campaign that's purely donations based and depends on the generosity of family, friends and even strangers. Others require you to commit to paying contributors a percentage of your future earnings for a set period of time.
Become a Freelancer
If you have skills in a particular area, you could offer to use them for people on a freelance basis. Writing, web design, graphic design, computer repair and photography are all suitable areas for freelance work, but you can do almost anything that people are willing to pay for and that you can do well.
You could find freelancing opportunities among your friends and families or online on sites like Craigslist, Upwork, and Guru.
It's no secret that most college students have trouble keeping up with their tuition payments and other education-related costs. The good news is that taking advantage of a multitude of unconventional and innovative ways to earn a little extra cash can go a long way toward making their dream of finishing college come true.
***
About the Author: Ethan Butler has worked as a personal finance consultant and has two kids in college himself. He now writes about a wide range of money matters when it comes to spending and saving.
Photo Credit: Nurse Carla