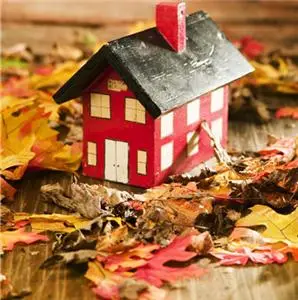 If you don't pay your taxes on time, then you could be slapped with a tax lien.
This is a debt that will not be struck from your credit report unless you pay it off. And if a tax lien isn't paid off, then it can be sold to a third-party.
In fact, tax liens can be sound investments when handled properly. Usually, investors buy tax liens for the right to collect taxes and interest from a property owner. The lien holder can then foreclose on the property if the property owner fails to pay off the lien.
If that sounds like an opportunity you'd be willing to consider, here's some key information about where you can buy tax liens online:
Through the Government
Tax liens are typically handed out by local and state authorities. In extreme circumstances they can also be issued at the federal level. Going through a local or state authority is probably the easiest way to get your hands on a tax lien. Most state and many local government authorities have a website that offer additional information on how to buy tax liens from them.
Purchasing a tax lien through the government is the safest route to go, since there is virtually no risk of being scammed out of your money.
Online Auctions
Liens are typically bought and sold through auctions. You can attend them in person — but many people prefer online auctions. There are plenty of auction sites out there; most function similar to eBay. You simply find the lien that you want to buy, make your bid, and then keep on top of the bidding action.
Online auctions are generally safe. They take a large community to run properly, so you can count on having a diverse and rich community to help you understand the tax lien process.
Tax Lien Broker Sites
As is the case with just about everything else that can be handled online, there are dozens — if not hundreds — of websites that allow you to buy and sell tax liens. These websites take care of all the work for you; they find the best liens being offered and then make it easy for you to buy them too. Using this method allows you to sort the liens by your budget and location in order to find the best one for you.
It's important to find a high-quality trusted lien broker with plenty of experience and a solid reputation. By doing a little homework, you can avoid being scammed out of your money or left with a poor quality lien. Most online lien brokers can also put you in direct contact with a professional expert who is willing to answer any questions you have on tax liens and the whole process of buying them.
The bottom line is that you have choices when it comes to buying tax liens online. Those who want to play it safe should consider purchasing liens via their state or local authority. And while tax lien websites are another good option, they aren't created equal — so be sure to do your research.
Photo Credit: MarkMoz12