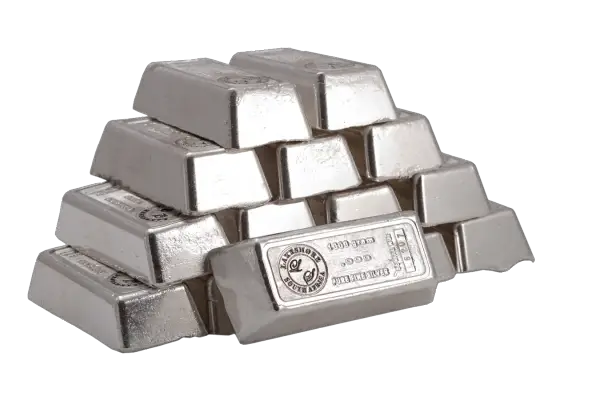 The recent admission by several banks that the gold and silver markets are manipulated has many people claiming that the bankers' hijinks is proof positive that precious metals have been artificially undervalued for many years in order to maintain confidence in the US dollar and other fiat currencies.
To be sure, there is plenty of historical evidence that suggests precious metals prices are currently much lower than they otherwise would be; a lot of people believe that silver is currently the most undervalued asset in the entire world.
They may have a point. Consider these facts:
In fact, silver is more than 50% cheaper today in nominal terms than it was in 1980 — and after adjusting for inflation, silver is approximately 90% cheaper today than it was in 1980! This is even more astounding when you consider those prices are based on purposely-understated inflation figures that are designed to make the dollar appear stronger than it really is.
As a point of comparison, the nominal price of copper has approximately doubled since 1980, despite it being far more plentiful than silver.
Still not convinced?
Well, here is one particularly interesting historical example that suggests why silver — and by extension, gold — may be significantly undervalued in today's currency:
In 1923 at De Croes' French Restaurant, Indianapolis, a t-bone steak dinner, including French fried potatoes, salad, hot biscuits and syrup, tea or coffee, sold for 40 cents. Of course, at that price a diner would need just four dimes to cover the tab — and since every US "Mercury" dime in 1923 contained exactly 0.072 troy ounces of silver, it can also be said that a fancy steak dinner from De Croes' cost 0.29 troy ounces of silver.
Keep in mind that the price of silver is currently hovering in the neighborhood of $17 per troy ounce — which means the melt value of those same four US "Mercury" dimes is $4.93.
Can somebody please tell me where I can get a quality t-bone steak dinner with all the trimmings today — cooked in a French restaurant, no less — for $4.93?
Heck, I can't even do that at Denny's; they currently offer a t-bone steak with mashed potatoes, broccoli, dinner bread and tea or coffee for approximately $18. And while I'm sure most Denny's fry cooks can handle typical diner fare with aplomb, I'm just as sure the steaks they're serving will never be confused with the t-bones coming from a high-end French restaurant chef.
That being said, if we agree to stipulate that a steak dinner at De Croes' is equivalent to one at Denny's then, all else being equal, that suggests the correct price for silver is currently in the neighborhood of $62 per troy ounce. On the other hand, if you believe a similar steak dinner from a high-end restaurant today is closer to, say, $60, then a fairer price for a troy ounce of silver today should be $206 — if not more.
Is this definitive proof that silver is currently selling for much less than its true value? No. But it does offer some insight into what the price of precious metals might actually be today if the markets were truly free.
Photo Credit: public domain