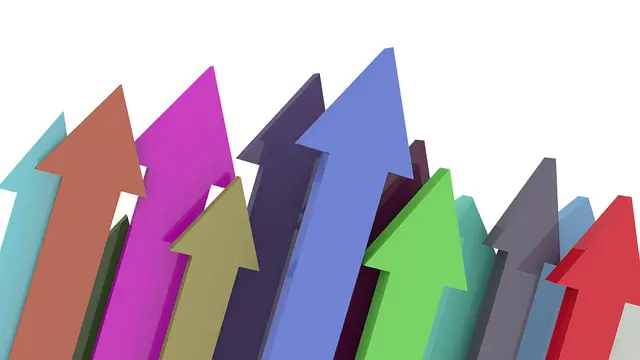 There's been quite a bit of chatter, from news sources to social media, about the potential for a hike in interest rates. Since the Great Recession that began in 2008, the Federal Reserve has vowed to keep overarching interest rates low until the economy showed steady signs of growth. Now, nearly a decade later, interest rates still remain at historically low levels, prompting a move by the Fed in the upcoming months.
Why So Low?
Keeping a lid on rising interest rates is a monetary policy used by the government to boost spending on the consumer level. When financial institutions, like banks and credit unions, are charged a minimal fee for borrowing money directly from the government, the theory is that those same institutions will turn around the allow individual consumers like you and me to borrow from their newly replenished reserves at a relatively low cost.
When that cost, also referred to as the interest rate, is low, borrowers have the ability to take out new loans for home purchases, cars, personal spending, and other financing needs in a much more affordable way than when interest rates are high. On the flip side of that coin, low interest rates provide very little to individuals looking to save in short-term vehicles, like savings accounts or certificates of deposit.
What's on the Horizon
Since the decline in interest rates started, the economy has been able to pull out of the recession, albeit at a slow, steady pace. Lower interest rates did boost economic activity, including an increase in new loans taken out by individuals and businesses over the course of the last few years. However, the economic activity has not been as quick as some had hoped for, sparking the discussion to increase interest rates across the board. Adding to the debate is the threat of moving to speculative investments that may result in unavoidable losses. Savers run toward stock market investments when conventional savings vehicles pay next to nothing. The combination of these factors leads most to believe that raising interest rates is a positive, necessary change.
While the inevitable interest rate rise is of benefit for savers, and in all reality, for the financial institutions who lend money to consumers and businesses alike, the increased cost of borrowing may have a drastic effect on your wallet. Let's take a new car loan as an example. It is not unheard of to secure auto financing for 3% in today's current interest rate environment. If you were to borrow $25,000 at a 3% interest rate, your monthly payment would be $449, fixed for 60 months. The same auto loan at a 5.5% interest rate would cost you $478 per month.
That may not seem like much of a difference on its face, but the total cost of loan A is $26,953, and $28,652 for loan B. Over the duration of your five-year loan, you would effectively be paying just about $1,700 more for the same vehicle.
Rising interest rates may not have such a drastic effect on short-term lending, but an increase in the cost of doing business will ultimately trickle down to you as the consumer. The financial institutions will be charged more for the same loans they currently provide and so it is a safe bet that interest rates on nearly all lending products will increase over time. The good news is that savers will have more options for where to put their money, far removed from the risk of stock market investments. Overall, rising interest rates come with good and bad that should be considered prior to making any new financial moves.
***
About the Author: This article was written by financial expert Rebecca Kennedy on behalf of TheNetLender, a reliable and responsible car title loan company with a base in Sacramento.
Photo Credit: FutUndBeidl