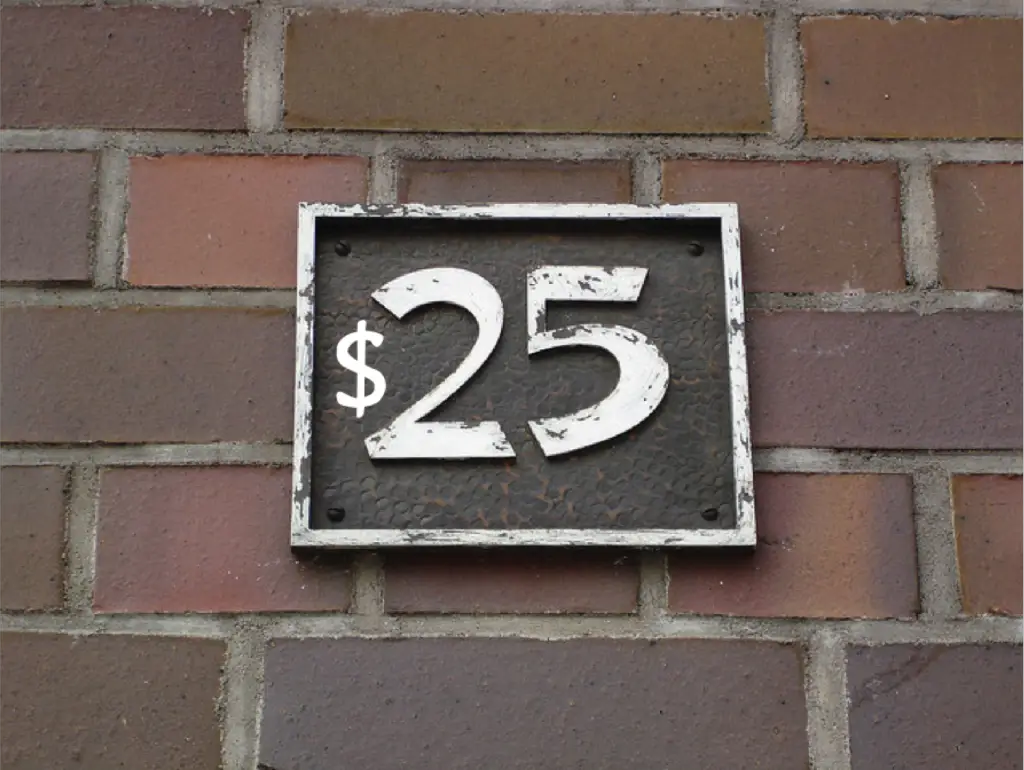 Last year I presented a list of holiday gifts for under $25. If you're still at odds with your decisiveness on what to get some people on your holiday gift list, then consider this collection of even more ideal ideas for a wide range of ages, personalities, and interests — all $25 or less.
Himalayan Salt Lamp
Negative ions released by salt crystals help you breathe, sleep and feel better, and this small amber lamp version from So Well is hollowed and hand carved from a Himalayan crystal that hasn't seen the outside world in 250 million years. Set it up in your bedroom as a nightlight or keep it on a desk for relaxing light throughout the day.
Delicious Candies, Cakes and Cookies
Satisfy your secret Santa's sweet tooth with a selection of premium but well-priced goodies, including the Flavor Family caramels from McCrea's, which include selections like Dark Roasted Mocha, Highland Scotch, and Black Lava Sea Salt; and treats to accommodate those with dietary restrictions, like low-carb, sugar- and gluten-free toffee, brownies, and more from Harvard Sweet Boutique.
Pet-Inspired Novelty Towels
Inspired by some of Instagram's most famous pets — like Biddy the hedgehog —these West Elm tea towels help you dry your dishes and pick up spills while supporting the American Society for the Prevention of Cruelty to Animals. Each towel purchased sends $1 to the animal welfare organization. They're currently on sale, so grab a few while they last.
Peppermint & Oreo Ice Cream Pizza
Instead of gifting your holiday-party host more stuff, show up with Baskin-Robbins' new Peppermint & Winter Oreo Cookies Polar Pizza for everyone to share. This festive version of the iconic ice-cream chain's dessert pie features a double-fudge brownie crust topped with peppermint ice cream and Winter Oreo pieces, then drizzled with marshmallow and fudge topping. But I had you at double fudge, didn't I?
Dabbin' Santa Ugly Christmas Sweatshirt
Your Milleninial nephew's cool factor will go through the roof with this ugly Christmas sweater featuring a dabbin' Santa, based on the popular dance move made even more famous by Carolina Panthers' quarterback Can Newton, who performs the move when he scores a touchdown. Now you can, too.
Cozy Cookbook for Bakers
If you play your cards right, maybe you'll receive a thank-you gift of delicious treats featured in Home Baked Comfort, a cookbook with more than 100 recipes for sweat and savory breads, cookies, cakes, pies, tarts and more.
Comforting Accent Pillow
Forget about the struggle — it's all about the snuggle with a handmade statement pillow featuring printed calligraphy, available on Etsy.
Awesome Planters
Celebrate life, liberty and the pursuit of photosynthesis with a selection of quirky planters, mostly suited for succulents, cacti, and other small plants, many of which are well below $25. There are lots of styles to choose from, including desktop and hanging varieties.
Bottles of Wine
Wine.com has taken a lot of the guesswork out of the wine-choosing process by segmenting a group of 90+ rated vintages under $20. The selection runs the gamut — from Cabernet Sauvignon to Chardonnay and everything in between, and there are more than 800 bottles from which to choose on the site. Happy hunting.
Photo Credit: Cappellmeister